Muscat, Dec 27
Oman first national team continues the training during the external camp at the Officers Club stadium in Dubai, in preparation for the 25th Arabian Gulf Cup, which will be held in Basra from January 6 to 19.
The training session was led by head coach Croatian Branko Ivankovic.
Ivankovic in addition focused on intensive training for goalkeepers, and activating the midfield role in terms of sending crosses towards the goal, to prepare the players before the opening match of the Gulf Cup against the Iraqi national team.
Oman had defeated Syria 2-1 in the first friendly in Dubai.
At the end of the training camp, the team will play a final friendly test against the Syrian team on December 30, before travelling to Basra on January 2, 2023.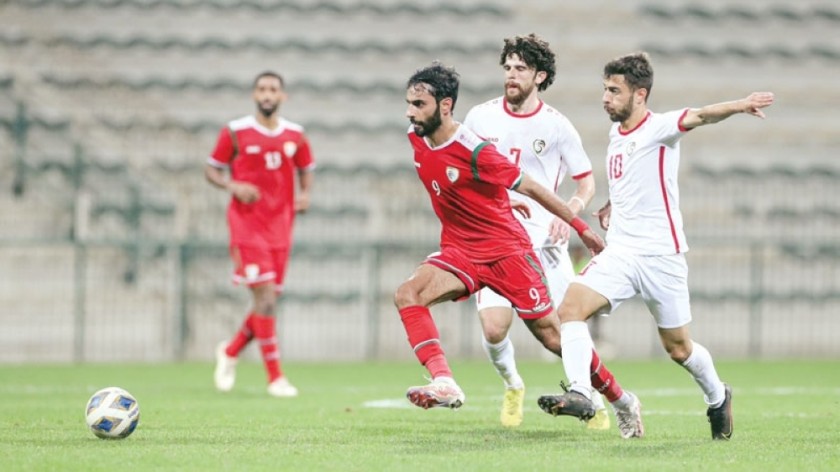 2208145
The Dubai camp includes 29 players namely, Ahmed bin Faraj al Rawahi, Mohammed bin Saleh al Musallami, Juma bin Marhoon al Habsi, Salah bin Said al Yahyaee (Seeb), Harib bin Jameel al Saadi, Fayez bin Issa al Rushaidi, Ahmed bin Mohammed al Khamisi, Amjad bin Abdullah al Harthy, Essam bin Abdullah al Subhi and Khalid bin Nasser al Buraiki, Mahmoud bin Mabrouk al Mushaifri (Al Suwaiq), Ibrahim bin Saleh al Mukhaini, Ahmed bin Khalifa al Kaabi, Ali bin Moosa al Hinai, Al Munthir bin Rabi' al Alawi, Ahmed bin Ali al Matroushi (Al Nahdha), Moataz bin Saleh Abd Rabbo, Yazid bin Salem al Maashani, Awad bin Mohammed al Shehri and Abdullah bin Salem al Mishrafi (Dhofar), Musab bin Hamad al Maamari and Ahmed bin Juma al Adawi (Al Rustaq), Fahmy bin Saeed Bait Durbin (Al Nasr), Waleed bin Salem al Musallami (Bahla), Jameel bin Salim al Yahmadi (Qatar's Al Markhiya), and Zaher bin Suleiman al Aghbari (Bahrain's Al Khalidiya) , Omar bin Mohammed al Malki (Bahrain's Al Riffa), Hatim bin Sultan al Rawshdi (Jordan Al Faisaly), and Arshad bin Saeed al Alawi (Kuwaiti).