Muscat: The Oman Volleyball Association launched the new season 2022-23, by holding the Super Cup match between Seeb and Oman Club, where Seeb won the Super Cup after great victory over Oman Club 3-0 on Monday at Sultan Qaboos Sports Complex in Bausher under the auspices of Basil bin Ahmed al Rawas, Under-Secretary of the Ministry of Culture, Sports and Youth for Sports and Youth.
Seeb won in straight sets with scores 25-12, 25-14, 25-22.
Seeb team consists of national coach Jamal al Maamari, assistant coach Bader al Subhi, team manager Ayman al Hasani, Suleiman al Muslimi, therapist, and Ammar al Zadjali in charge, while the players included Younis al Amiri, Mazen al Hashemi, Noah al Jalabi, Mahmoud al Saadi, Adam al Jalabi, Mohammed al Maqbali, Abdullah al Maqbali, Said al Rajibi, Khamis al Jabri, Hussein al Wahaibi, Yousef al Shukaili and professional player Ahmed al Toobi.

Super Cup1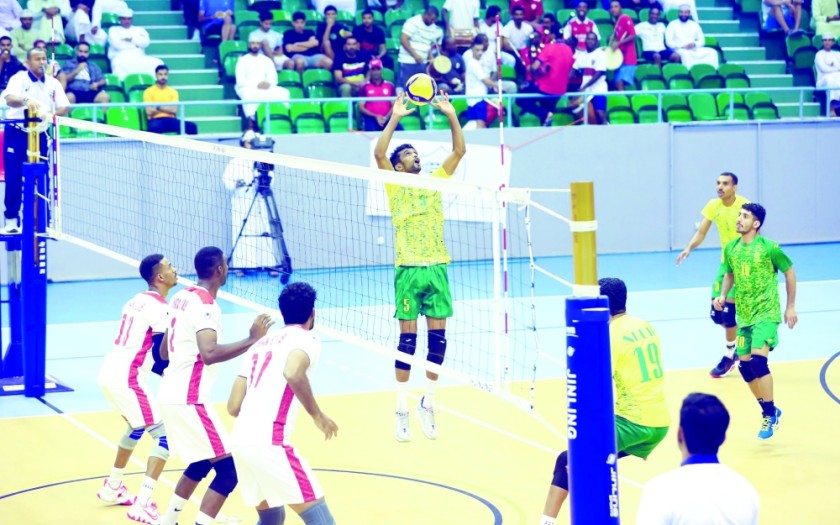 Super Cup
WhatsApp Image 2022-11-29 at 6.53.23 PM
The Oman Club's volleyball team consists of the national coach, Mohammed bin Said al Shizawi, the assistant Said bin Rashid al Seifi, the second assistant Darwish bin Bilal al Zaabi, and the physiotherapist Ahmed bin Khalaf al Saqri, while the players included Saleh bin Khamis al Hamdani, Mohammed bin Eid al Seifi, Falah bin Salim al Jaradi, Jaber bin Salim al Esai, Ibrahim bin Hamdan al Farsi, Muhannad bin Matar al Rashdi, Younis bin Said al Maliki, Ibrahim bin Said al Muzaini, Waleed bin Saleh al Badi, Saud bin Rashid al Maamari, Laith bin Khalfan al Maghizawi and Adam bin Salim al Jaradi.
The Volleyball League will start on December 2, where competitions have been introduced for the age groups, beach volleyball league and a women's league, which will be applied for the first time, the women's volleyball team participated for the first time in its history in the West Asian Championship in Jordan early, on the other hand, Oman Association will work to host upcoming regional and international championships in the Sultanate of Oman.
pictures by Ruqia al Loti