Muscat: The Oman Billiards and Snooker Committee (OBSC) has recently started implementing an initiative to spread the game of billiards and snooker among the junior and under-21 years old categories.
In the first youth gathering at 888 Hall in Al Maabela area in Muscat, 12 players from different age groups underwent training over five consecutive days from 3 pm to 7 pm, under the supervision of Oman national coach Mubarak al Wahaibi.
The national coach is discovering talents among the target groups from all over Oman in an effort of a talent hunt programme for constituting the Oman national team.
On this occasion, Hammoud bin Hamdan al Harthy, Secretary of the Committee, said: "It is necessary to pay attention to young people and new talents, as a plan was adopted to select young people. Our professional national coach has extensive experience in managing the course of the game, in accordance with the relevant international rules and standards, and has the expertise to pick the young talents.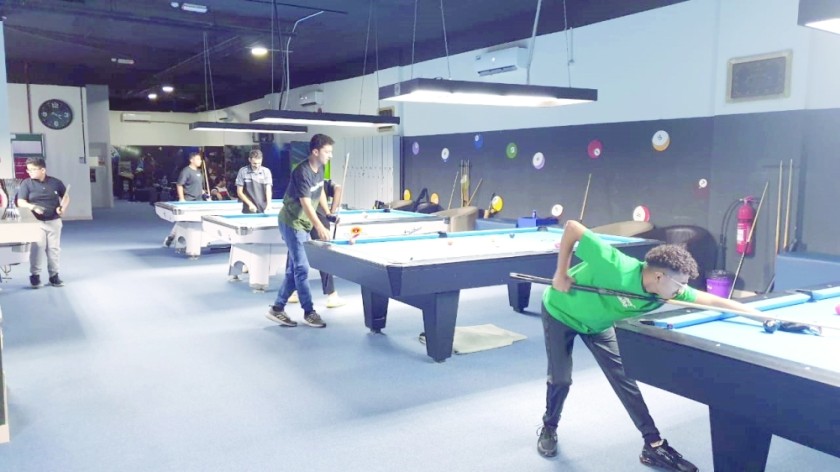 مبادرة نشر لعبة البليارد والسنوكر 5
"The committee will continue, the efforts to train the juniors, and internal camps will be held in this regard. We are also planning external camps in line with the future vision of the Committee in building a strong team to achieve advanced positions, as well as finding a wide base of practitioners of this game in the various governorates of the Sultanate of Oman.''
One of the players who took part in the camp, Hassan bin Nabil al Moussawi, said: "I was very happy to participate in this first gathering of the best Omani junior players. I would like the authorities' full support in boosting the popularity of billiards and snooker in Oman. We need to set up an official national team with good capabilities and high skills, which qualifies them to achieve high results."