MUSCAT: The Oman U-17 football team will look to taste their first victory at the West Asian U-17 Championships, which is under way in Jordan until June 30, as they will meet Iraq on Thursday.
Oman team, coached by Spanish coach Pablo Herrero Fernandez, began their campaign in the championships with a 1-0 defeat against the hosts Jordan late on Tuesday at Aqabah complex for group A matches.
The only goal in the match was scored by Jordan's striker Abdul Rahman al Khadoor in the 20th minute. In the same group, the defending champions Yemen received a 2-1 loss against Iraq in the opener. The match of Oman against Iraq will start at 20:30 pm (Oman time).
The Oman Junior team started the match against Jordan with a starting line up featured from Momin al Souli as a goalkeeper. The defending line comprised Jasim Fakhri, Abdullah Faraj, Anas al Ghadani and Adnan al Mushaifri.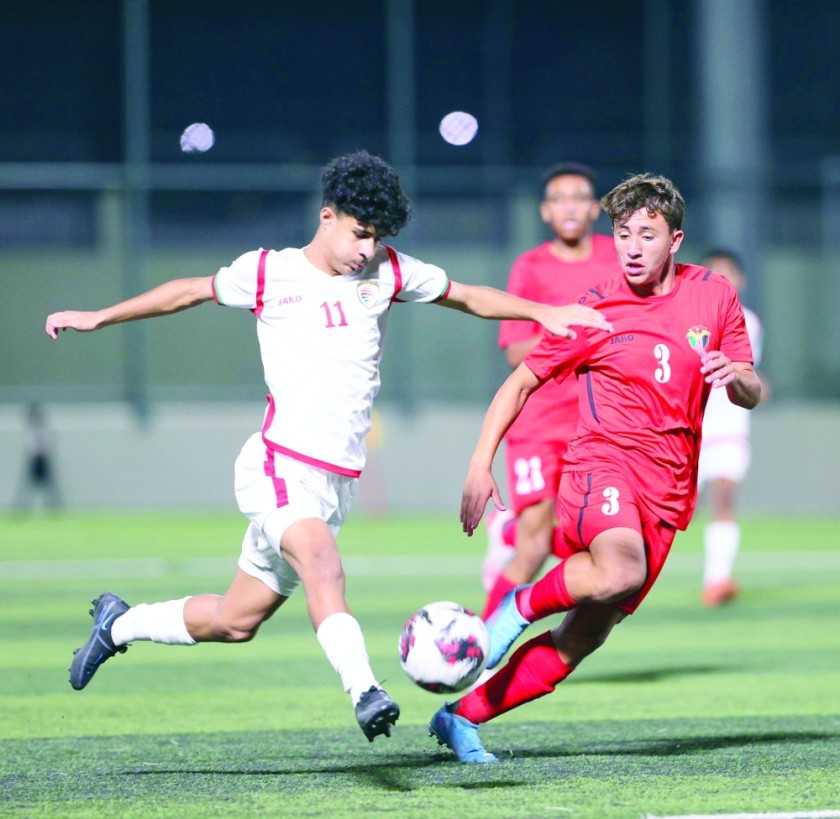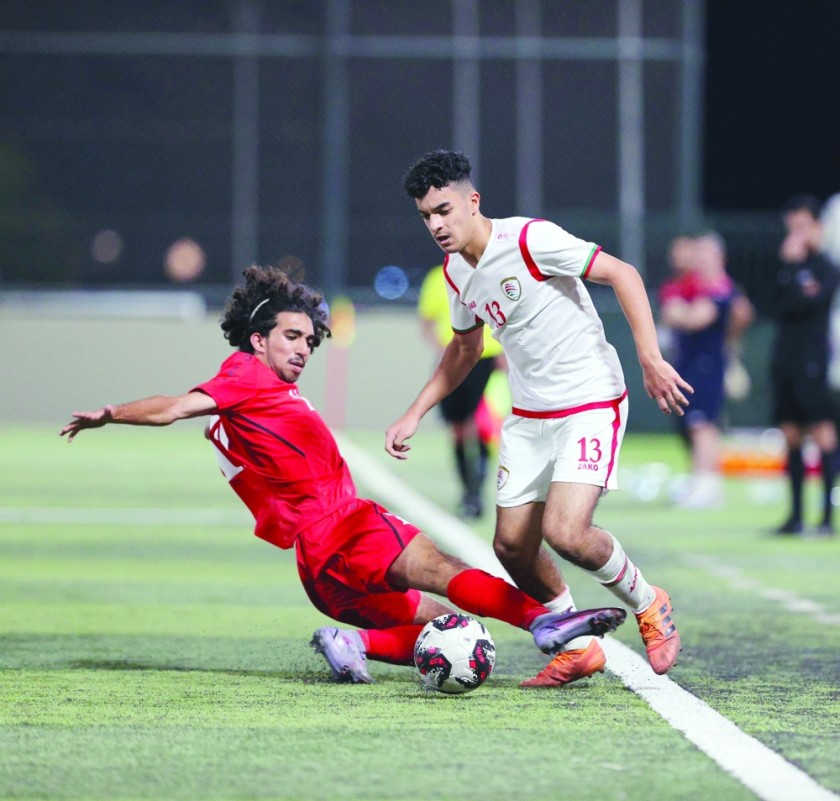 Yassar al Balushi monitored the centre line and he was accompanied by Mohammed Ghanim and Abdullah al Maqbali.
The striker Al Harith al Mushkhai was assisted by Abdul Nasser al Hasani and Al Haitham al Shukaili. Oman's goalkeeper Momin al Souli saved many scoring attempts which was created by the hosts' strikers.
Oman players tried their level best to come back into the match but the opponent's defending line and behind them the goalkeeper thwarted all the scoring attempts. Jordan's goalkeeper Emad al Taraiyra saved Oman's penalty.
Coach Pablo Herrero Fernandez will depend on Al Harith al Mushkhai, one of the key players in the squad, to score in today's fixture against Iraq beside other faces in the squad. Today's game is critical for the team as the victory will revive the chances to advance and seal spot in the next stage of the championships while a draw or defeat will dim the chances of progressing into the semis.
In the other match of the group, Jordan will meet Yemen.