Muscat: The Oman Football Association (OFA) launched the Oman women's futsal team here on Tuesday.
The launch ceremony was held at the Al Bustan Palace Hotel in Muscat under the auspices of Lujaina bint Mohsen Haider Darwish, OFA board member and chairperson of the Women's Football Committee. Also present were members of OFA Board of Directors, the national team players and the technical and administrative staff of OFA.
During the ceremony, the team members were unveiled.
A video presentation on the formation of the Oman women's futsal team was next which talked about the plans and goals of the squad.
Lujaina al Zaabi expressed her thanks to the national team's supporters, the Ministry of Culture, Sports and Youth, and the clubs that cooperated in organising and participating in the Women's Football League organised by the Oman Football Association.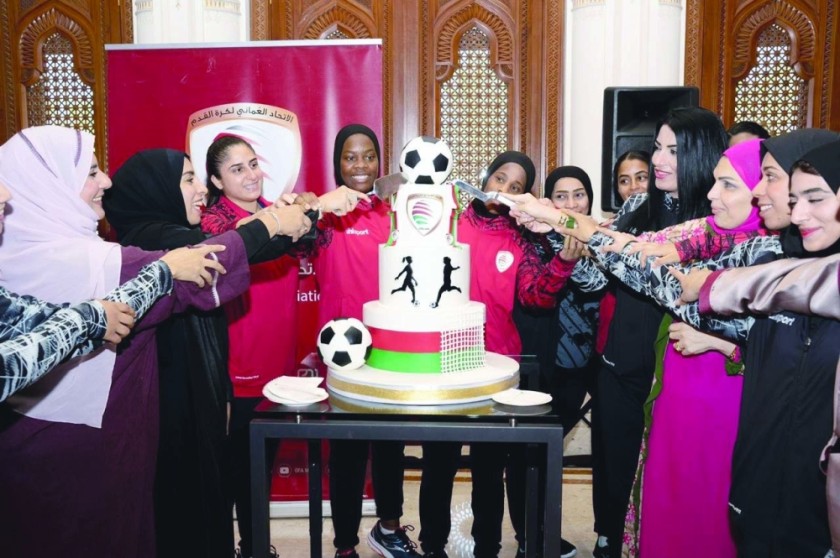 Oman women's futsal team1

Oman women's futsal team2
As many as 193 women players are registered with the OFA. The Sultanate of Oman soccer body involves 43 female administrators, 45 female referees and 20 administrative observers.
The Oman women's futsal squad was selected after thorough process from the existing players pool. The team will participate in many upcoming continental and international tournaments.
Nasra bint Mansour al Amriyah, 15 years old, one of the players of the national team, said: "I started playing football since I was a child. I played football at home with my brothers and with the encouragement of my father and grandfather, I joined one local team to play for four years. Then, I was selected to the national team a month ago."
Another player Ziana bint Salim al Riyamiyah, 18 years old, said she started playing football at school.
"I started my sports career in school, where I was one of the outstanding players. So then I moved to play in Muscat Club before joining the national team."