Muscat: The Oman Health Exhibition and Conference commenced at the Oman Convention and Exhibition Centre on Monday, aligning with the Oman Vision 2040 strategy that identifies the healthcare sector as crucial for the country's progress.
The three-day event began under the auspices of Sayyid Khalid bin Hamad al Busaidy, Chairman of the Board of Directors of the SABCO Group of Companies.
This year, the Oman Health Exhibition and Conference will witness the participation of more than 160 local and international exhibitors. The event will include pavilions dedicated to countries including India, Iran, Malaysia, and Thailand. Besides national companies, there is participation from Lebanon, Poland, Pakistan, Turkey, and the United Kingdom.
The Oman Health Conference recognises experts from health universities, government institutions, and scientific research societies in health. A platform to share technical developments in the sector and exchange informed insights on the latest trends and innovations in the industry.
On the second day of the conference, World Patient Safety Day will be celebrated with a presentation and panel discussion on patient and community engagement to highlight the contribution of patients and caregivers to safety in healthcare.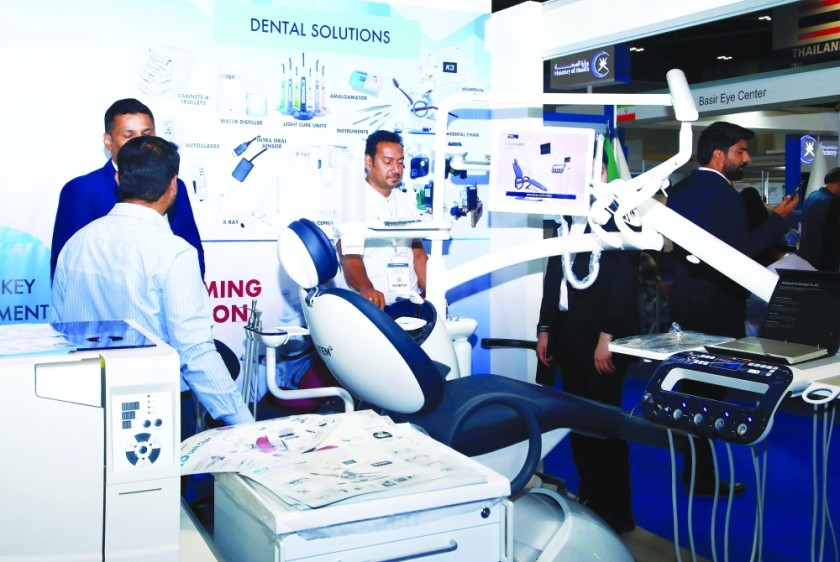 Sayyid Khalid bin Hamad al Busaidy emphasised the significance of the health sector in the Sultanate of Oman, acknowledging the attention it receives from His Majesty Sultan Haitham bin Tariq. He highlighted the substantial presence of governmental and private institutions from Oman and sisterly and friendly countries at the exhibition, demonstrating the sector's importance and growth opportunities within the framework of economic growth in Oman Vision 2040.
Dr Said bin Mohammed al Mughairi, Director of Quality and Safety Control, said such conferences and exhibitions have a significant role for the Ministry of Health, which is about exchanging experiences and narrating among sister countries. Al Mughairi emphasised the ministry's three directorates, the Oman Center for Quality Control, Private Health Institutions, and the General Directorate of Pharmaceutical Control, are participating in the event.
Farizal B Jaafar, Acting Chief Executive Officer of the Malaysia Healthcare Travel Council, expressed delight in participating in the Oman Health Exhibition and Conference. He emphasised the event's significance in transcending national boundaries and promoting collaboration in medical knowledge, expertise exchange, technology, and best practices. Jaafar stressed the Middle East's emergence as a hub of innovation, economic growth, and cultural diversity, particularly in healthcare. He highlighted the importance of sharing healthcare best practices in the region.
"The Oman Health Vision 2050 aims to establish a more robust healthcare ecosystem in the country. Oman and Malaysia share a common inspiration for healthcare reform, striving for a well-organised, equitable, efficient, and responsive healthcare system that prioritises citizens' well-being and productivity," Jaafar added.
The exhibition is organised in cooperation between the Ministry of Health, represented by the General Directorate of Pharmacy and Drug Control (PADC), the General Directorate of Quality Assurance Centre (DGQAC), the General Directorate of Private Health Institutions, and the Omani Exhibitions Business Company (Connect).