MUSCAT: Oman's Al Nahdha club will commence their campaign at the 2023/2024 AFC Cup Group Stage when they take on Al Ahed FC of Lebanon at Seeb Stadium for Group A matches. The match will kick off at 8:00 pm (Oman time).
In the same group, Palestine's Jabal Al Mukaber will meet Syrian club Al Futuwa SC at the Prince Mohammed Stadium in Jordan. The match on Monday at Seeb Stadium will be considered as home venue for Lebanon Al Ahed FC as they selected Oman as home venue for the team's matches.
The Al Buraimi-based team will look for a strong start at one of Asia's most prestigious men's clubs competition. Al Nahdha team, coached by national experienced coach Hamed al Azani, will look to capture the three winning points as the team will have an advantage of the home and fans support.
The defending champions of the joint domestic competitions namely HM Cup and the top-tier league are equipped with many key players from the senior national team who are back recently from Minnesota, USA after they played top international friendly game against USA which Oman lost 4-0.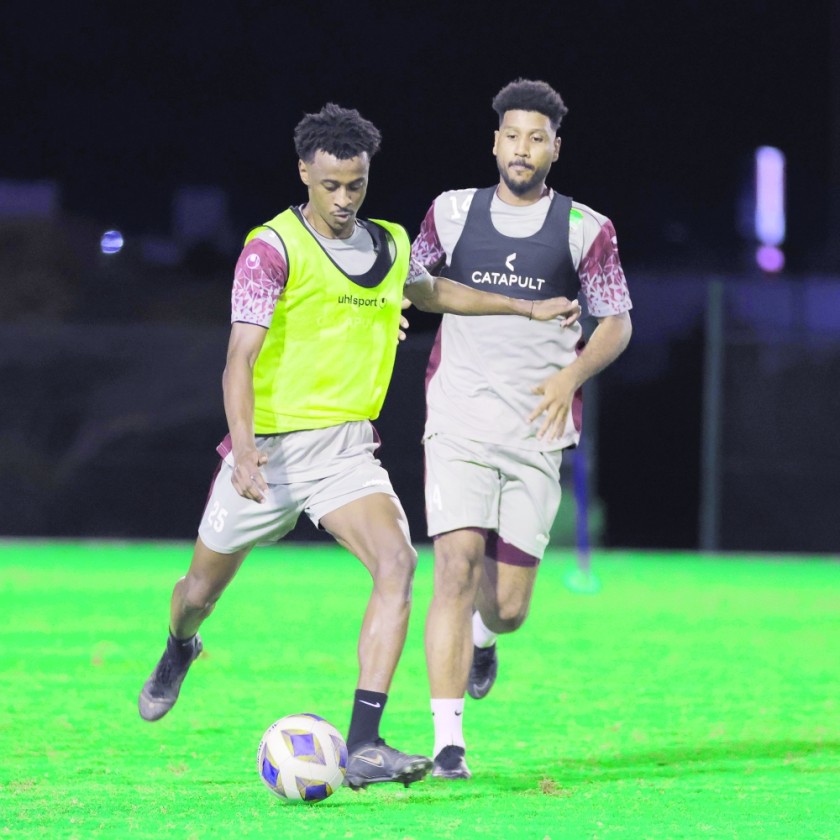 Oman international Harib al Saadi will be among the key players who head coach Al Azani will depend in Monday's assignment accompanied by Oman's top strikers Issam al Subhi and other players including Salah al Yahyaei, Al Mundher al Alawi, Ahmed al Kaabi and goalkeeper Ibrahim al Mukhaini. Al Nahdha will miss the services of strikers Omar al Malki and Al Mundher al Alawi besides Salah al Yahyaei due to their injuries.
This is the fifth attendance for Al Nahdha at the AFC Cup and in this edition the team secured a slot in the group stage after defeating Bahrain's Al Khalidya SC 3-2 on August 22. The best year for Al Nahdha was in 2008 as they had reached the semifinals. The Al Buraimi club will aim to recall the memories and reach further in the final of the Asian event for the clubs.
Al Azani expressed confidence in the press conference ahead of the match and he said that his team will deliver their best in today's encounter against Al Ahed FC of Lebanon. "The biggest challenge in the AFC Cup will be duplicating the similar achievement of the Seeb club last year. I am confident our players will be able to show their top performance in this edition," he added.
The former national Olympic head coach commented on the injuries and he responded that this part is considered as the team is playing plenty of games within a short time. "We are having a full squad of players with similar readiness and I hope the injuries will not impact the team," he concluded.