MUSCAT: Grega Bole of Shabab Al Ahli Dubai (SAD) confirmed his first Tour of Salalah title with a comfortable 10th place finish in the fourth and final stage on Wednesday.
Algeria's Yacine Hamza repeated his feat in the first stage to take his second stage win of the Tour in the picturesque 147 km final stage from Ain Razat to Ittin.
Hamza clocked the top time of 03:21:47 ahead of Universe Cycling Team's Tom Wijfje and Team Storck-Metropol Cycling's (TSM) Dominik Merseburg who took the second and third spots respectively.
Like in the third stage, the close sprint at the finishing line for the top positions saw the top six cyclists clock the same time.
Bole, who was sure of winning the overall title with a place above his nearest competitor Abdulla Jasim al Ali of UAE, just ensured that by taking the 10th spot (+1:23) ahead of the Emirati teenager who finished 11th with the same timing.
The Slovenian rider won the overall leader's golden jersey (13:34:57) covering the total distance of 522 km in four stages but gave away his green jersey to stage winner Hamza.
UAE's Abdulla Jasim was the rightful choice for the best young rider's white jersey with his consistent performance in the four stages. He finished second (+10) in the overall standings.
Netherland's Kenny Nijssen (Universe Cycling Team) claimed the third overall (+50) position.
Another Dutch cyclist Wijfje showed his pedigree by claiming the silver jersey for the most aggressive rider.
For the hosts, Mohammed al Wahaibi claimed the 17th spot (+19:30) and team-mate Said al Rahbi's ended 19th (+20:50) among the 52 cyclists in action on the concluding day.
HAMZA TOPS POINTS CLASSIFICATION
Algerian cyclist Hamza capped a fine campaign by topping the points classification with 47 points. Tour winner Bole came second with 37 points and Tom Wijfje finished third with 30 points.
Universe Cycling Team (UNI) bagged the team honours (40:57:26) ahead of second-placed Team Storck-Metropol Cycling (+7:09) and UAE national team ((+17:42).
Oman national team claimed the fifth spot (+42:54) among the 10 teams that finished the stages.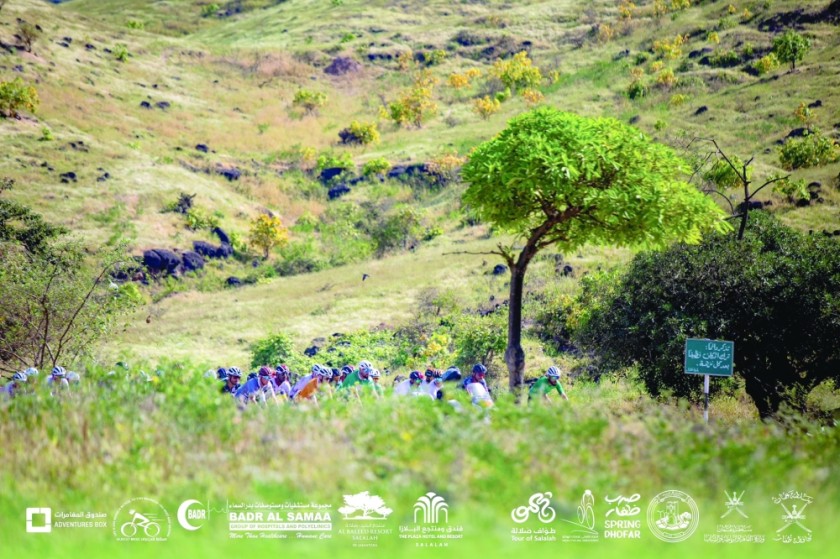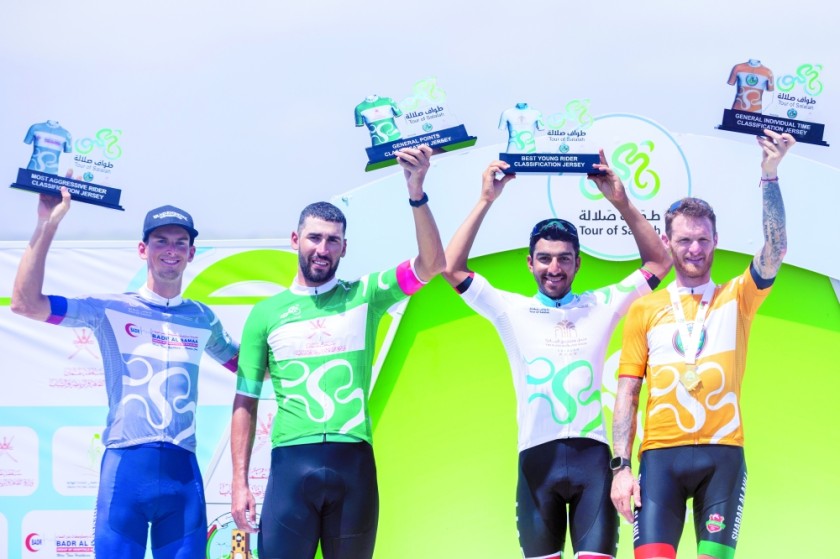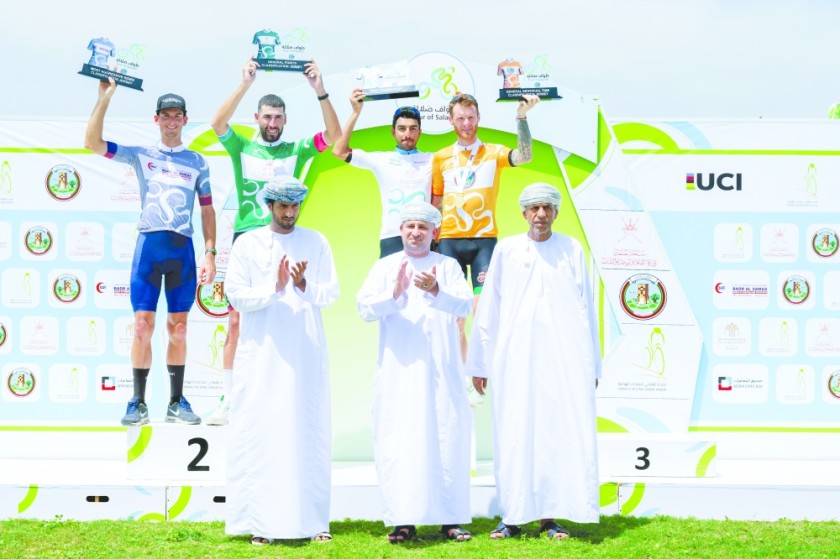 Tour of Salalah Stage 4 Results
Read as rank, rider, country, team, timing
1. Yacine Hamza (Algeria) Algeria 03:21:47
2. Tom Wijfje (Netherlands) UNI 03:21:47
3. Dominik Merseburg (Germany) TSM 03:21:47
4. Ponlawat Sakunthanaplum (Thailand) Thailand 03:21:47
5. Sayed Alawi (Bahrain) BCA 03:21:47
6. Jacob Buijk (Netherlands) UNI 03:21:47
7. Azzedine Lagab (Algeria) Algeria 03:21:53
8. Abdelkrim Ferkous (Algeria) Algeria 03:22:04
9. Toni Franz (Germany) TSM 03:23:10
10. Grega Bole (Slovenia) SAD 03:23:10
Overall time classification
1. Grega Bole (Slovenia) SAD 13:34:57
2. Abdulla Jasim al Ali (UAE) UAE + 10
3 Kenny Nijssen (Netherlands) UNI + 50
4. Ahmed Naser (Bahrain) VIC + 01:12
5. Eusebio Pascual (Spain) VIC + 03:03
6. Jacob Buijk (Netherlands) UNI + 03:55
7. Campo Schmitz (Germany) TSM + 04:20
8. Azzedine Lagab (Algeria) Algeria + 05:21
9. Marc Clauss (Germany) TSM + 06:52
10. Stefan Verhoeff (Netherlands) UNI + 11:19