Muscat: State Audit Institution is conducting a training program on evaluating the performance of strategic plans, during the period (27-31) August, at Millennium Resort Salalah, with the participation of GCC Financial Audit and Accounting Bureaus employees.
The program implementation comes within the framework of the Secretariat General of the GCC states 2023 training plan.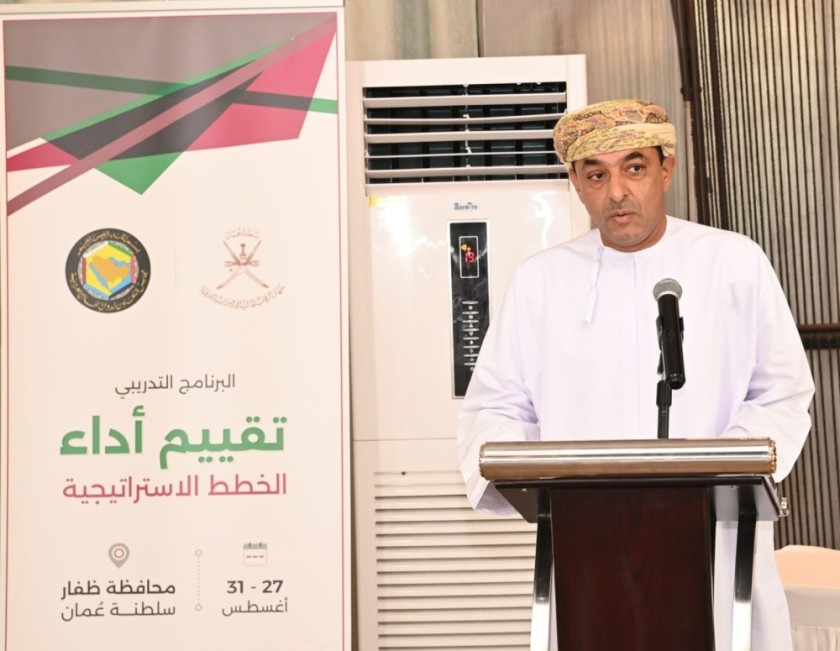 The program was under the patronage of Younis bin Suleiman Al-Tobi, Director General of the Directorate General of Financial and Administrative Audit in Dhofar Governorate, with the presence of a number of SAI specialists. At the beginning of the program, the patron delivered SAI speech, in which he confirmed that the program is delivered in cooperation with the Secretariat General of the GCC states, stressing that exchange of experiences in training programs is an important tool used to enhance institutional performance efficiency. He further indicated that the training sessions will be implemented by a number of trainers certified by SAI
The implementation of the program includes theoretical presentations and a review of practical cases on several topics, the most important of which is the preparation of strategic plans, basics of operational plans, as well as performance evaluation skills, and audit on the performance of strategic plans.
The program also addresses planning methods and means to audit strategic plans, and review national strategies in GCC states. The program will further allow the participants to present their institutions related experiences.