The city-state of Dubai, renowned for its architectural marvels and opulent allure, stands witness to a noteworthy upsurge in its summer tourism sector. As the first quarter of 2023 unfolds, a pronounced influx of visitors hailing from the Sultanate of Oman graces the streets of Dubai, culminating in Oman's ascendancy to the fifth rank among nations contributing significantly to the emirate's thriving tourist influx. This remarkable escalation of 40%, in contrast to the analogous period in 2022, bears eloquent testimony to Dubai's undeniable magnetism, affirming an encouraging trajectory in Oman's tourism propensity toward Dubai, thereby augmenting the emirate's already robust tourism ecosystem.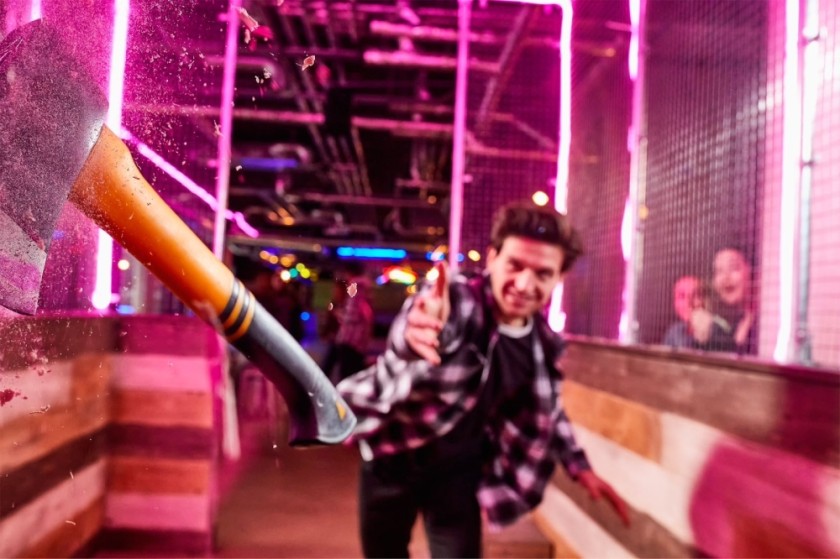 Dubai's remarkable economic resilience takes center stage as it orchestrates a resounding resurgence within its tourism domain during the initial trimester of 2023. An admirable reception of 4.67 million international visitors unfurls, indicative of a noteworthy 17% augmentation vis-à-vis the commensurate period of the preceding year. The Gulf Cooperation Council (GCC) countries, of which Oman is an integral part, play an instrumental role in this revitalization, collectively constituting 29% of the cumulative visitor count. This substantiates, unequivocally, the pivotal standing of GCC nations as a cornerstone market for Dubai's burgeoning tourism industry.
Dubai's hospitability sector, an integral facet of its global recognition, perseveres in its illustrious trajectory. An auspicious average occupancy rate of 83% resonates, while a conspicuous 26% augmentation in capacity testifies to its resilient growth. Dubai's indisputable stature as an internationally acclaimed destination resonates convincingly, captivating discerning travelers seeking a fusion of corporate engagements and leisurely pursuits. A strategic amalgamation of regional carriers and an eclectic spectrum of events further solidify Dubai's vantage as a quintessential global nexus, seamlessly interweaving economic dynamism and superlative tourism.
Dubai, perennially an enticing prospect for elite travelers, unfurls its hospitality in a symphony tailored to satiate both the corporate and leisure sensibilities. The resplendent Raffles the Palm Dubai extends an exclusive overture, encapsulating the essence of summer through its "Raffles Summer Splendour" initiative. A sublime beachfront sojourn, accentuated by a generous 30% concession on stays until September 30, coupled with a tantalizing 25% reduction on culinary experiences, beckons with unreserved allure. From comprehensive wellness amenities to thoughtfully curated children's activities, Raffles ensures a holistic reprieve, meticulously calibrated to the diverse proclivities of its esteemed clientele.
The Waldorf Astoria Dubai Palm Jumeirah, a byword for opulence, extends an unfeigned sanctuary of unparalleled luxury. A paragon of sophistication, it presents expansive suites affording panoramic ocean vistas, complemented by rejuvenating spa interventions. Bespoke packages catering to familial and romantic inclinations, in tandem with a repertoire of dining options including the distinguished Heritage Afternoon Tea and the alluring Southeast Asian gastronomic tapestry of LAO, promulgate a promise of a memorable retreat. The serene precincts of the Waldorf Astoria Spa, fortified by its coveted Elixir Clinic offerings, encapsulate holistic well-being.
The much-anticipated debut of Atlantis The Royal Dubai on Palm Jumeirah resounds with architectural grandeur and lavish interiors. The resort's inventory of 795 opulent rooms and suites, some adorned with private infinity pools, presents an ethos of exclusivity and indulgence. The resort's culinary landscape thrives, featuring celebrity chef-driven establishments such as Dinner by Heston Blumenthal and Jaleo by José Andrés. A lavish assemblage of over 90 swimming pools, crowned by a rooftop infinity pool offering panoramic Gulf vistas, bestows an irresistible allure upon this epochal destination.
Dubai's vibrant entertainment continuum continues to captivate, proffering an array of attractions that beckon both business and leisure travelers to partake in curated experiences. Cucina, The Italian Kitchen, nestled within the Marriott Resort Palm Jumeirah, epitomizes authentic Italian gastronomy. The restaurant's welcoming ambiance sets the stage for an unforgettable culinary odyssey, a symphony of handcrafted pasta, artisanal pizza, and an array of gelato flavors that titillate the discerning palate.

C:fakepathWhatsApp Image 2023-08-08 at 3.48.49 AM
Madame Tussauds Dubai, ensconced on Bluewaters, captivates visitors with its uncannily lifelike wax figures, commemorating iconic moments of celebrated luminaries. Augmented Reality Darts and Beer Pong augment the experience, infusing an interactive layer of engagement for patrons of all age cohorts. The perennial introduction of new figures ensures a perpetually immersive and engaging entertainment milieu that beguiles both the visiting and local contingents.
Boom Battle Bar, nestled within the DoubleTree by Hilton Dubai - Jumeirah Beach, caters to aficionados of adrenaline-laden pursuits, delivering an augmentative gamut of gaming experiences. Augmented Reality Darts, Augmented Reality Axe Throwing, and Beer Pong coalesce into an amalgamation of amusement, accompanied by bespoke cocktails, craft hops, and delectable street-style gastronomic offerings. Business travelers find a nuanced respite for relaxation and unwinding, a seamless culmination to a day marked by professional pursuits.
Dubai's allure persists even amidst the ardent embrace of the desert climate, unraveling a plethora of winter-themed attractions that afford a distinctive refuge to both corporate travelers and leisure aficionados. Ski Dubai, ensconced within the iconic Mall of the Emirates, heralds a captivating winter landscape that whisks visitors into an ethereal snowy haven. Penguin encounters, exhilarating zip-lining, and snow-focused activities collectively forge an unparalleled sanctuary, offering solace to business travelers seeking respite from their arduous meetings and professional commitments.
RollDXB, situated within Mina Rashid, evokes a sense of nostalgic reverie, encapsulating a vibrant retro ambiance that rekindles the joys of roller skating. Skate jams, roller hockey rendezvous, and professional skating tutorials form an integral facet of this establishment, fashioning an ideal recess for both business and leisure voyagers to decompress and partake in leisurely pursuits.
La Perle by Dragone, a veritable masterpiece situated in Al Habtoor City, unravels a tapestry of awe-inspiring theatrical acrobatics. Breathtaking aerial displays and immersive 3D projections unite to create an evocative visual panorama that celebrates Dubai's cultural heterogeneity.
In summation, Dubai's summer chronicle unravels as an exquisite symphony, inviting travelers to partake in a cornucopia of curated encounters. Oman's burgeoning contribution, coupled with Dubai's unwavering hospitality and the beguiling allure of its luxury offerings, harmoniously confluence to envelop visitors within an unparalleled narrative of captivating experiences. As Dubai perpetuates its narrative of opulence and entertainment, it resolutely endures as an abiding sanctuary for the discerning sojourner, promising an indelible imprint upon every visitation.