The Logos Hope, the world's largest floating library, recently completed a successful visit to Oman, leaving a lasting impact on both Muscat and Salalah. With a tagline of shared knowledge, help, and hope, the ship welcomed an incredible 41,397 visitors during its anchor in Oman, including 31,363 visitors in Muscat alone.
The crew of Logos Hope, with their diverse backgrounds and talents, celebrated International Friendship Day while emphasizing the importance of relationships. They thanked the people of Muscat for their warm hospitality, appreciating their generosity and kindness.

Capt Dirk Collenbrander
The crew members come from various parts of the world and have their skills and talents identified and utilized effectively by the Talent Management team.
Onboard, the crew members have opportunities for growth and development in the People Development Department, where programmes are created to enhance their skills and understanding of cultural diversity and community-based living.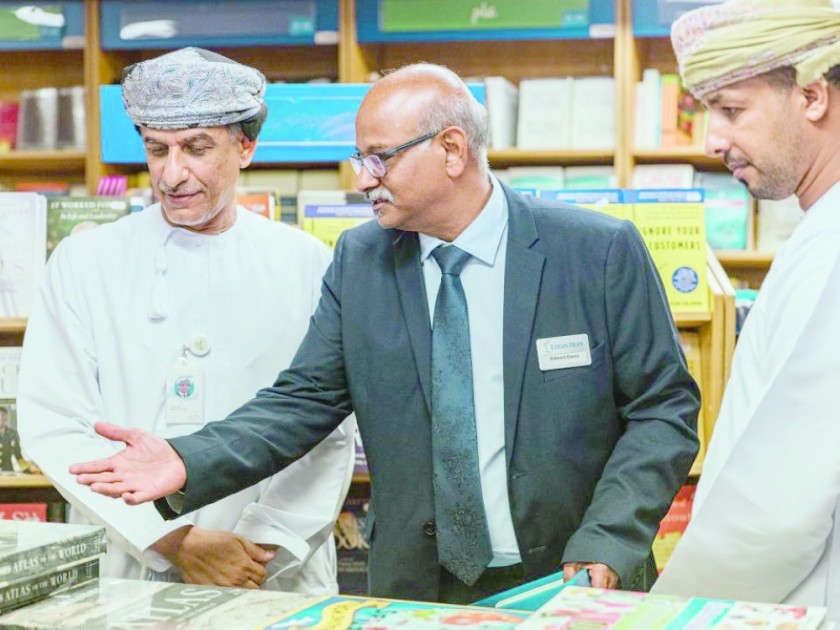 During official opening in Muscat
Activities in the ship included sessions namely storytelling, calligraphy, meet and greet and book reading with Omani authors, with arts and crafts activity corner. The Oman Book Lovers Club (OBLC) hosted a reading corner at Muscat and Salalah with its varied collection from their free library to choose from.
Capt Dirk Colenbrander from the Netherlands expressed his admiration for the hospitable nature of the Omani people, while Edward David, the Managing Director from Malaysia, expressed gratitude to the authorities and partners for the successful visit.
Logos Hope in Oman

Visitors browsing books at the floating library
Cultural Day
Ingrid Ngwaru, Director of Support Services from Zimbabwe, described the experience of connecting with the Omani people as truly special, highlighting their warm hospitality.
Other crew members, including Yannick Maurer, Bosun, Logos Hope, from Switzerland, were amazed by Oman's rich history and tradition, as well as the friendliness and kindness of its people.
Says Zoe Ruetsche, Project Coordinator (Oman), from Switzerland: "Seeing so many people entering the gangway with friendly faces and even happier when they left, was one of the best highlights of my time in Oman. I fell in love with this country and its people. It will be a visit I will always remember as the people of Oman made it so special." While Esther Ryser, Project Manager (Oman), mentions how the crew have been truly blessed by the many people who made the visit of Logos Hope to Oman possible, starting from officials who gave the permissions to come and open the book fair, to the port authorities who supported in many practical ways and not to forget the many volunteers who supported during the visit.
Logos Hope crew in Muscat
As Logos Hope departed Oman and set sail for Victoria, Seychelles, the crew expressed their heartfelt gratitude to the Omani people for their support and contributions to the ship's mission of transforming lives and communities.
Logos Hope, operated by Gute Bücher für Alle (GBA) with over 300 volunteers from more than 60 nationalities, continues to foster cultural understanding, provide relief work, and share literature with people around the world.
Saunval Pateliya from Telangana, India, who has been with the ship since last year, is the present Media Relations Officer, for Logos Hope.
@lijucherianoman