Matryoshka dolls are intricately crafted wooden figures originating from Russia and have captivated the imagination of collectors and art enthusiasts for generations. While their delightful appearances may initially seem like a whimsical plaything, a deeper exploration reveals a profound symbolism concealed within each delicately nested layer.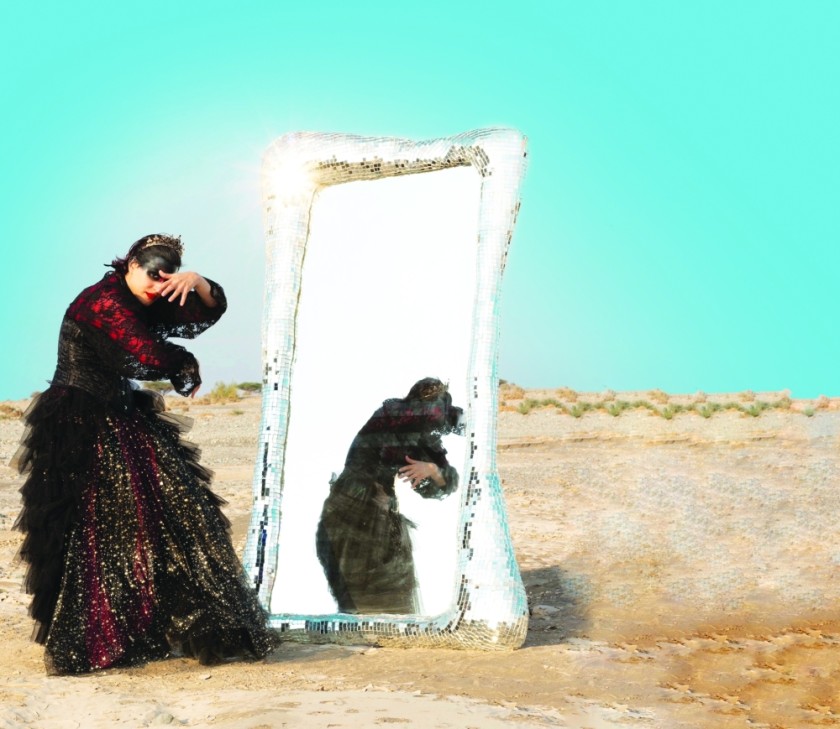 Shahad Al Hamdi, a 25 year old Omani artist, was inspired by these dolls that her recent exhibition, a part of her graduation project, held at the Scientific College of Design centred around the theme 'Matryoshka' which she described as very personal and profound.
Al-Hamdi said that the exhibition revolved around the Russian dolls because it represented her creative process where she has to delve into her inner self, breaking down layer after layer in order to reach her inner child.
The exhibition is consists of four images where Al-Hamdi poses in front of a mirror demonstrating four stages of self-reflection, utilizing her love for fashion, make-up and contemporary dance as forms of self-expression.
In the first image we see Al-Hamdi dressed in black, wearing dark make-up and her posture enclosed displaying her outer layer; the adult who strives to maintain a conventional image and meet expectations.
Al-Hamdi describes adulthood as a difficult stage in life as we tend to criticize and compare ourselves to others.
In the second image we find Al-Hamdi in brighter colors, nevertheless, the blue color's duality symbolizes calmness and melancholy simultaneously.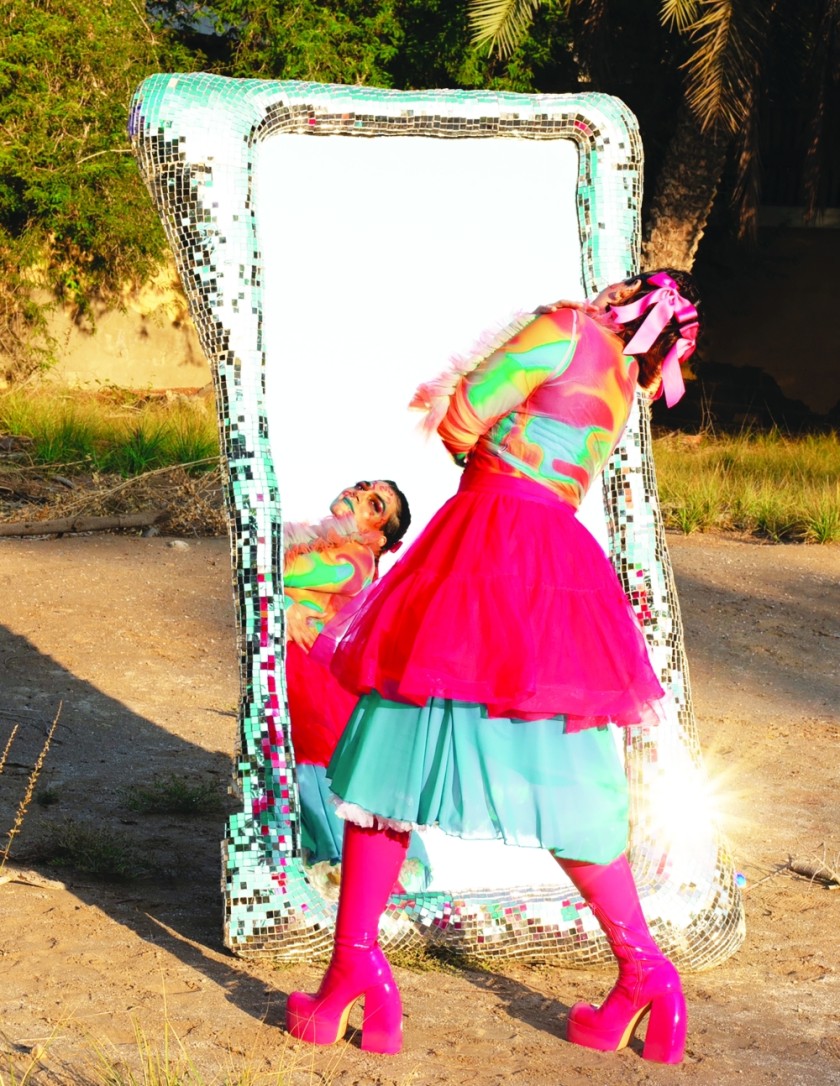 Al-Hamdi shared that the second image represents the teenage phase where mistakes are made and feelings of regret linger, however, it is also a stage of growth and learning.
In the third image Al-Hamdi is dressed in pink and turquoise, a lively combination of color representing the joyful phase of childhood. In this image we also find Al-Hamdi wrapping her arms around herself, embracing her inner-child, demonstrating her desire to express love and compassion for the child within her.

In the final image, Al-Hamdi is dressed in bright yellow and her arms spread wide like wings indicating freedom. This is the stage where she is able to express her true self without fear of judgment. At the end of the display Al-Hamdi places a mirror for her audience to immerse themselves in a similar process of self-reflection and discovery. Through this artwork she shares with us the growth she went through to reach the stage of confidence she is in today. Al-Hamdi wishes that her artwork would inspire others to express themselves and wishes to challenge people's perspective on art as a form of expression.

Shahad Al-Hamdi sends her gratitude to the make-up artist Saba Al-Maamari, the choreographer Carol Maria, the photographer Tariq Al-Hajri and musician Lazer Bazer who all helped her in the creation of this project. Al-Hamdi extends her gratitude to her husband and the people around her who have supported her throughout her journey. She is now set on a new journey after her graduation in hopes of creating new projects and participating in more exhibitions.