The views of the poem, Nasheed, 'Daa Laziz Al Kara' narrated by the young, rising and creative vocalist Feras al Sulaimi, on a video format, has reached close to six million views on YouTube.
In his post, Twitter user Ali al Rashdi said the poem is by the poet Mohsen al Hazani, who is believed to have narrated this while praying for rain in Saudi Arabia.
He added, "Feras has a wonderful voice, which we hope will be explored and will reach the ranks of the world in singing."
The video of chanting the names of Allah had exceeded 1,400,000 views in just two months since being launched on March 15, 2023. The video currently has 5.9 million views, while writing this report.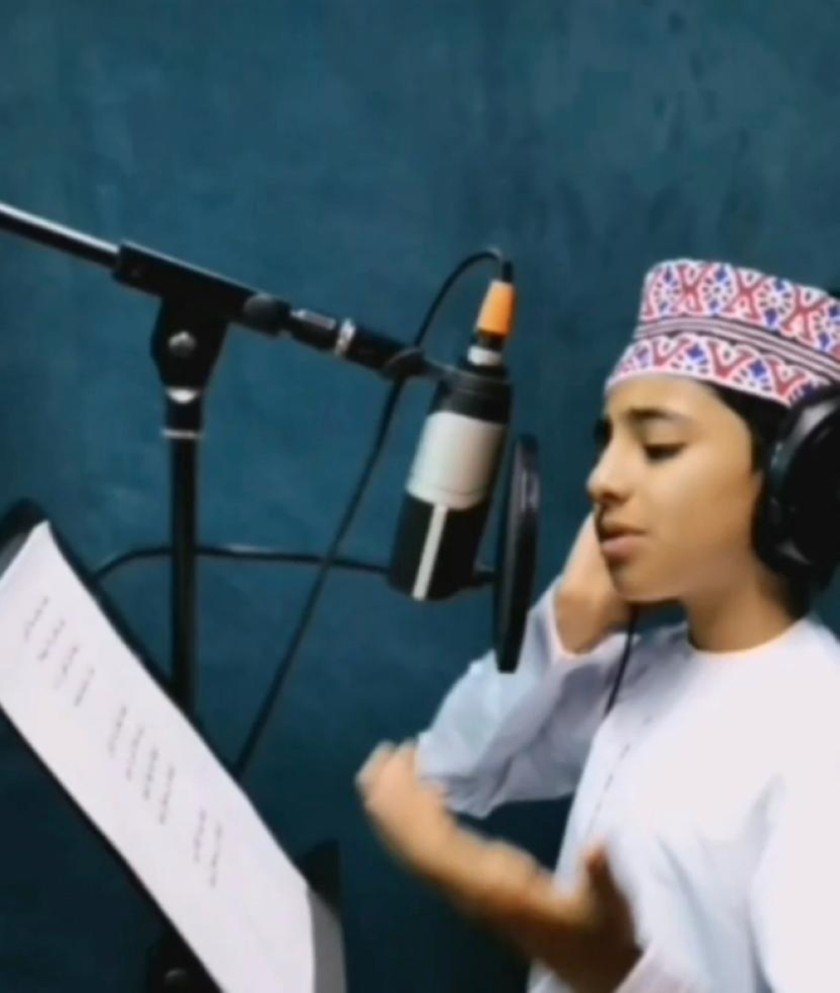 "This is a record that no Omani singer has attained in such a short period," said fans of young vocalist, Feras.
Yet another viewer on YouTube, Abdul Hamad, wrote, "Since we are young, we have been listening to this poem and have heard elders singing it, but with this angelic voice, it's as if it is the first time we heard it. The words are pronounced clearly. The dialect is of the people from Al Najd."
The chanting was performed by Yousuf Sa'Sriya from Saudi Arabia a few years earlier. Currently, there is also a version that is remixed, combining the chantings of both vocalists. This track has also been attracting viewers and listeners across the region.
Feras al Sulaimi is originally from Samayil, but lives in Al Amerat. The 12-year-old is a seventh grader at Abdullah Bin Salam School, and his favourite subject at school is maths because he believes maths is a challenging subject and pushes one to find solutions.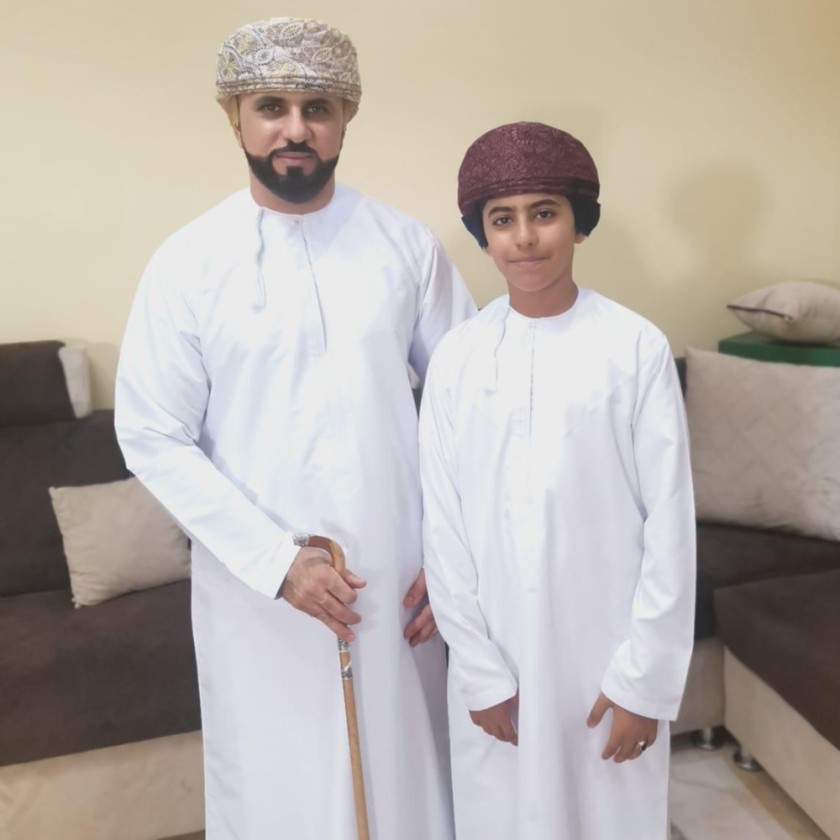 Observer spoke to his father, Moosa al Sulaimi, about Feras al Sulaimi's talent and when he first noticed it.
"When he was a child in kindergarten, he used to listen to the Nasheeds of famous chanters," replied Moosa al Sulaimi.
His parents used to play the chants in the car, and he started memorising and enacting them at home. His parents discovered that he had a lovely voice and the ability to memorise at an early age. His favourite chanter from the begging is late Mishari al Arada from Kuwait.
"His story touched Feras's heart as he learnt at an early age that it is very important for someone to leave a legacy before he dies. Now that he is 12 years old, he believes that this is his main drive to continue chanting as it leaves an impact on the lives of others because many of these chants remind people, especially the youth, of good conduct, morals, and how to excel in life," said Moosa al Sulaimi.
The journey, however, began when he was seven years old; he participated in a local competition in Al Amerat called 'Al Amerat Top Chanter', and he won first place. He also participated in another virtual competition organised by a non-profit organisation called Qatari Woman Organisation during Covid-19 in 2020 and won the first place again. He also continues to participate in Islamic and national events throughout the year in different schools and whenever he receives invitations from other organisations.
Feras has released more than 15 chants, some of which are of famous chanters and his own. His latest was the one that has gone viral and reached 5 million views in two months, which opening translates to: "Leave your deep sleep, wake up! And pray!".
While browsing through YouTube, he came across this poem, and he did further research and was fascinated when he came across the story behind it and presented it to his father proposing to him that he should record this one, which he did.
"This poem is more than 200 years old by a famous Saudi poet who lived in a village in Saudi Arabia called Al Hareeq. Their area reeled under drought for years, and as part of the Islamic faith, a prayer to seek refuge and ask for rain is done during these times. Because the poet was famous for his poems on love and passion, the older people from the village were reluctant to have him with them at prayers. So he took small children and elderly with him in a separate group and started chanting this poem in the valley. It was narrated, and there was rain, and he believed that his prayers through this poem were answered," describes Moosa al Sulaimi.
The father said that when Feras was recording this chant, he did not expect it to have this huge impact and reach many people in just two months. He feels humbled and extremely happy that his prayers to have an impact on the lives of others were also answered.
Young Feras continues to feel grateful for all those who supported him throughout his journey and were part of this journey as well, especially his parents, who continue to encourage him and support his initiatives.
Feras is busy with the invitations he receives for public events, but he would like to work on creating an album, which will provide him with more exposure internationally.
Feras said the support he has been receiving is important, and it would be nice if everyone would continue supporting the talents, especially the youth because they are the future of Oman. They need entities, especially the private sector, to take part in supporting them as they can also be their ambassadors through the works they present to the public and different events.
So what are the future plans?
For the future, Feras wants to continue developing his talent in chanting. He also wants to dedicate more time to learning the Holy Quran as he dreams of becoming an Emam for Sultan Qaboos Grand Mosque one day.
He also dreams of becoming a professional horse rider, and he will start his horse riding classes during the upcoming summer.
@lakshmioman