Oman beach soccer team moved one step closer to claim the title of the Arab Beach Soccer Championship 2023 as a late strike from Mashal al Oraimi in the deciding set confirmed Oman's victory over the UAE 5-4 to advance to the semifinals. In the other quarters fixtures of the day, Palestine stunned hosts Saudi Arabia 5-3 to advance to the semifinals while Egypt defeated Mauritania 8-3 and Morocco beat Libya 5-2.
Oman, Palestine, Egypt and Morocco winning their games meant that they booked their berths in the semifinals. In a late match on Friday, Oman meet Morocco while African heavyweights Egypt play against Palestine in the semifinals.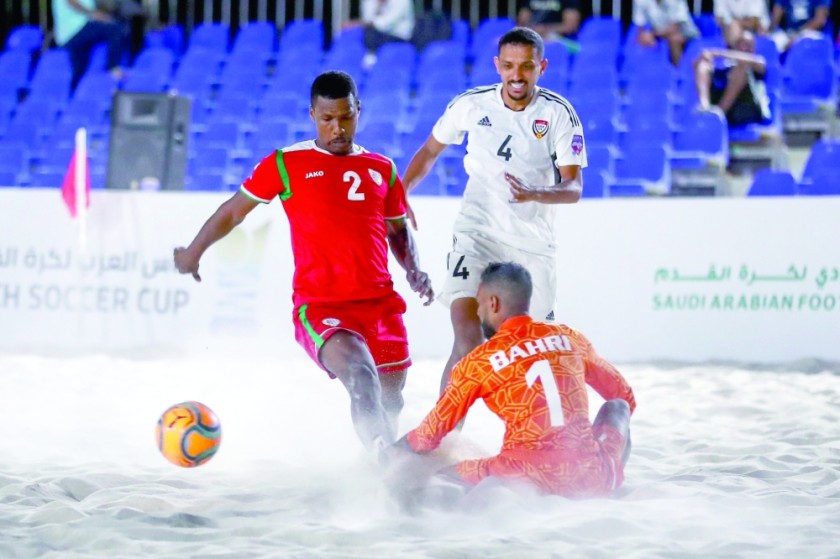 At the Al Hamra Beach Stadium in Jeddah, coach Talib Hilal's men showed a top performance against the hosts of the next 2023 Fifa Beach Soccer World Cup UAE.
Oman's Yahya al Mureikhi opened scoring to give his team the lead. Later, both teams missed several attempts as the Omani side led with their first goal in the first set. Sami al Balushi doubled Oman's lead in the second set, before Ali Mohammadi from the UAE reduced the deficit at 2-1. Oman's Khalid al Oraimi extended his team's lead by registering the third goal. The opponent's players later pressed very hard towards Oman's goal to reduce the gap. They managed to score their second goal benefiting from a mistake from an Omani defender. However, Oman's Abdullah al Souti netted the fourth goal to end the second set at 4-2.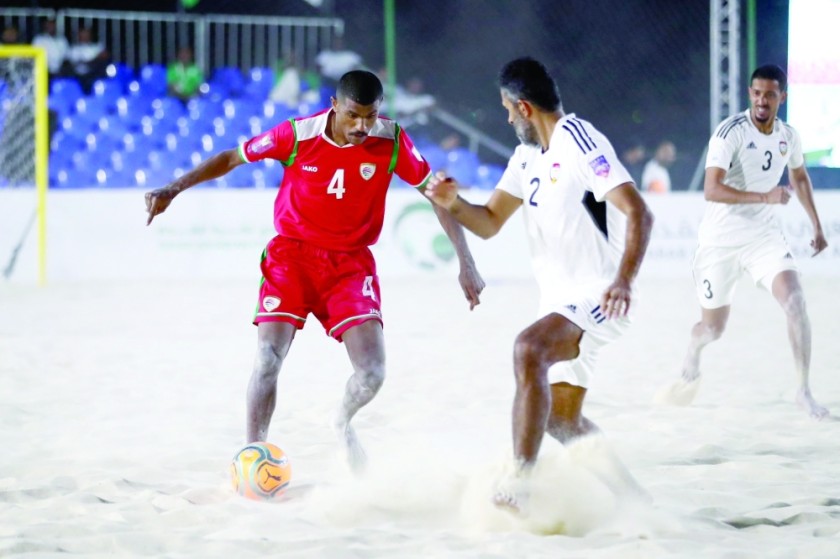 In the third set, UAE players entered the half with more focus and better discipline. This supported them to reduce the scoring gap as they netted two goals by Ahmed Basheer and Abdullah al Dahfani to end this set at 4-4. In the deciding set, Talib Hilal's men utilised their experience to score a golden goal by Mashal al Oraimi who delivered a crucial victory to Oman to reach the last-four stage.
The final match of the Arab Beach Soccer Championship 2023 is scheduled to take place on Saturday at 22:00 (Oman time).