Muscat: Royal Oman Police (ROP) has been urging motorists to follow road safety guidelines during Ramadhan as there have been instances of road accidents from around the country.
It may be noted that some of the cases reported and shared by the eyewitnesses have been not confirmed by the authorities.
"Around 13-14 cases have been reported in the last 10 days and most of these incidents have been outside the big cities, which points out rules are not strictly followed in the absence of strict vigilance or patrol on the roads," said a social post.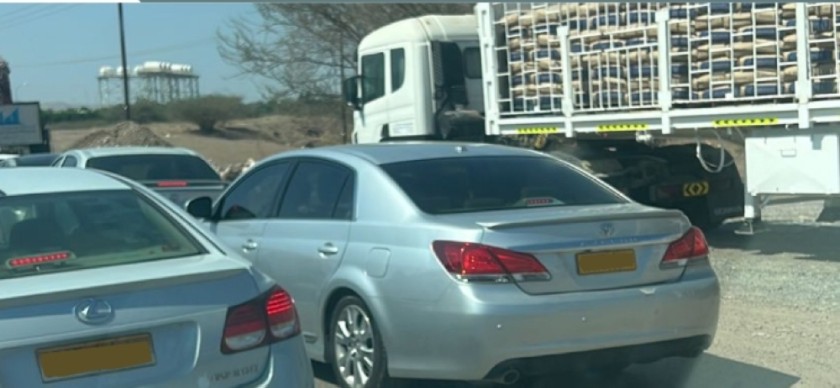 Fatigue driving is particularly common during Ramadan as people adjust to the fasting schedule and tend to stay up for long hours, which may lead to a lack of attention and slower reaction times. "Ensure to get enough rest and avoid driving during peak fatigue hours, especially before iftar," ROP said.
One citizen critically said, "Some people do not mind donating some riyals to the treasury by violations but in the process, he puts himself, his family, and that of others in danger."
According to National Centre for Statistics and Information (NCSI), most of the accidents reported in the Sultanate are due to speed, fatigue, negligence, overtaking, weather, and sudden stopping, among others.
In its advisories, ROP said that getting too close to the vehicle in front of you (tailgating) increases the risk of crashing into it. It is also considered a violation if the driver did not leave the safety distance.
For those driving after sunset, it is important to have a thorough cleaning of the windshield, check on headlights and taillights, and avoid looking directly at the lights of oncoming vehicles. Keep a safe distance and slow down the vehicle.

The motorist must focus only on driving at all times and avoid using everything that would distract attention such as using the phone."
Main causes of accidents:
Wrong overtaking:
Misestimating the speeds of oncoming vehicles and the distance from them.
Overestimating the speed of his vehicle.
Exercise caution when driving in congestion and traffic jams by not harassing others or exposing others to danger.
Misjudgement of the road condition and forgetting that the other driver may estimate to increase his speed as well.

To avoid traffic congestion, the Royal Oman Police has restricted trucks from the main roads during busy hours.
To avoid any possible traffic congestion Royal Oman Police -D.G of Traffic announced that the movement of trucks is forbidden during the Holy Month of Ramadan as follows: Sunday to Thursday: from 6 am- 9 am & 12 pm and 4 pm
Saturday: from 6 pm - 10 pm on the roads mentioned below:
Main roads in Muscat Governorate.
Al Dhakhiliyah Road (Muscat - Bidbid Bridge)
Al Batinah Highway (Muscat - Shinas).
Royal Oman Police urged all truck drivers to comply with the above-mentioned instructions for their safety and the safety of road users.