Deputy Police Commissioner, Sulaiman Al Kharusi, mentioned that: when he was at Mwera Police Station he had been in touch with Malindi Police Station by telephone, and he learned that there were some brave loyal men from the police force and members of the public fighting and resisting the rebels. He mentioned the following names: Salim Humoud Kharusi, Mohammed Said Riyami and Salim Ahmed Busaidi. These patriotic men fought with courage and valour.
The Prime Minister, a number of Ministers and the Commissioner of Police were also barricaded in this Police Station. Sheikh Ali Muhsin Al Barwani also confirms this, adding to the list of civilian resistance fighters the names of Mohammed Musallam Rawahi, Ahmed Saif Kharusi, Said Bader Barwani, Hilal Mohammed Barwani, and Lieutenant Salim Hakim Khusaibi.
In this context Sh. Ali Muhsin affirms that he sent a distress signal to the Government loyalists and supporters, in Stone Town, to come with their guns to Malindi Police Station. However, those who responded to the signal were only a handful whereas hundreds had been expected to turn up. They preferred to stay at home under the pretext of protecting women and children.
Mention has to be made here of the widespread possibility that many of those who preferred to not leave their homes could ever imagine that what was happening at the time was a step towards toppling their legitimate government. Their expectations could not exceed a mere disturbance similar to what had happened in June 1961.
It is unfortunate to relate that national resistance was extremely fragile as it consisted of around 20 men. This small contingent centred on Malindi Police Station and offered support to a police force of around 70 men armed with the usual Police rifles. Owing to its strategic location this police station was responsible for protecting vital installations such as the Sultan's Palace, the Harbour and Stone Town. The force fought relentlessly to the last breath.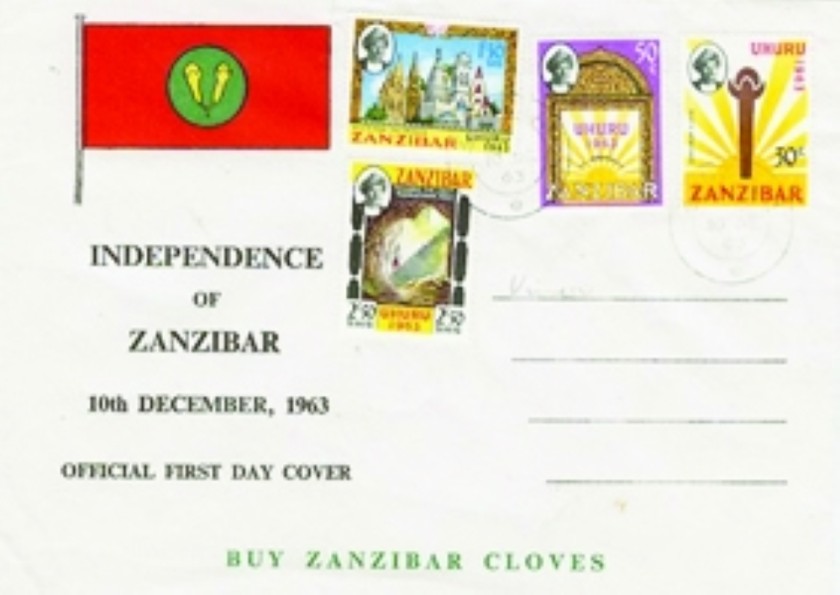 Sulaiman Kharusi tried desperately hard to come up with a solution to tackle the matter, and he thought of the Omanis who always have fire arms in their homes mainly shotguns – which would be ideal for crowd dispersal. He was hoping to convince them under his command and the command of Lieutenant Mohammed Ali Kharusi, to take to the streets in town and to confront the rebels. A grocery owner known as Said bin Abdulla Al Kiyumi, was sent to the Mudir of Mwera (Equivalent to District officer), Sh. Humoud bin Ali Al Ghaithi, to ask him to exhort the Arabs to take up their arms in order to save the State. Similar to the outcome of Barwani's appeal, no one showed up; they preferred to stay in their homes to protect their families despite attempts to convince them to take their families to the Office of the Mudir where they would be safeguarded, thus enabling the men to carry arms under the command of Sulaiman Kharusi. Alas, all such attempts were in vain.
The Malindi Police Station remained steadfast in its resistance until 5.30 pm, when that last stronghold finally also fell to the hands of the rebels. In Mwera, Sulaiman felt that at this juncture the situation was critical and that any attempt to show further resistance was suicidal; surrendering to Allah's will was now not an option, it was inevitable. He drew the weapons from the personnel with much sadness and remorse and released them to go home stating that he would call them back if the situation called for remobilization. He took the weapons to the "Mudiriyat" and told the Mudir that he would bury them in an agreed location so they could be used again if necessary. Kharusi picked up his family from where he had left them and headed to a house belonging to a Barwani family in Mwera where they spent the night listening to the news on the radio and the inflammatory statements of John Okello.
At dawn he went to the Police Station to check on the situation there, only to find that the rebels had taken over the Station. He immediately surrendered and was led to Raha Leo, the headquarters of the opposition, ASP. On arrival at the Headquarters he was taken to the putative Leader of the invasion, John Okello, who spoke to him in broken Kiswahili: "I have been told that you showed stiff resistance against my men at Mwera and I in turn will break your head and will empty it out." Karume, Head of the ASP, was standing next to Okello at the time. As a matter of fact, prior to the Invasion, Karume was taken to Dar es Salaam on the African mainland in order to prevent his arrest should the Invasion fail. As soon as the government and constitutional regime had been toppled, he returned to Zanzibar on a boat belonging to "Ocean Products", a company owned by an Israeli merchant, Misha Feinsilber, who was known by officials as the undeclared Israeli Ambassador to Zanzibar.
To be continued, ...
Translated by: Dr Ali bin Rashid Al Abri