Two-time champions Oman face reigning champions Bahrain on Monday in a high-voltage semifinal of the eight-nation 25th Arabian Gulf Cup at the 65,000-seat Basra International Stadium in the Iraqi city of Basra. The match will kick-off at 9.15 pm (Oman Time).
Oman, winners in 2009 as hosts and 2017-18 in Kuwait, will be keen to get a chance for a third attempt. Bahrain, who won their only title in the last edition (2019) in Qatar, are currently in top form in Iraq.
Oman head coach Branko Ivankovic said the target is to reach the final.
"The team is targeting the final and we are capable of reaching the stage. We are happy to grab seven points from a difficult group to qualify for the semifinals."
Oman will miss the services of three players in the match against Bahrain. Amjad al Harthi and Mahmood Mabrook will be unavailable due to injuries while defender Juma al Habsi misses the match due to yellow cards.
"The unavailability of some of our players is not an excuse for the performance against Bahrain. Our squad is full of talented players who can appear in the main eleven," the Croatian coach added.
Ivankovic also appreciated the Iraqi fans for appearing in large numbers to fill up the stadiums.
Oman midfielder Salah al Yahyaei said the team is confident of a good match.
"We are ready for a strong game against Bahrain. Both teams are good and those who make less mistakes will win the match," Al Yahyaei said.
Oman finished second in Group A behind toppers Iraq on goal difference after both teams collected seven points.
Oman started with a goalless draw against Iraq. In a five-goal thriller Oman managed to go past Yemen in their second match. The Red Warriors showed their true colour against a quality Saudi Arabian side with a 2-1 victory to make the semifinals.
Bahrain topped Group B with seven points.
Bahrain began their title defence with a 2-1 win against the United Arab Emirates. They repeated the scoreline for a second straight win against Qatar and booked a last-four spot with a 1-1 draw against 10-time champions Kuwait.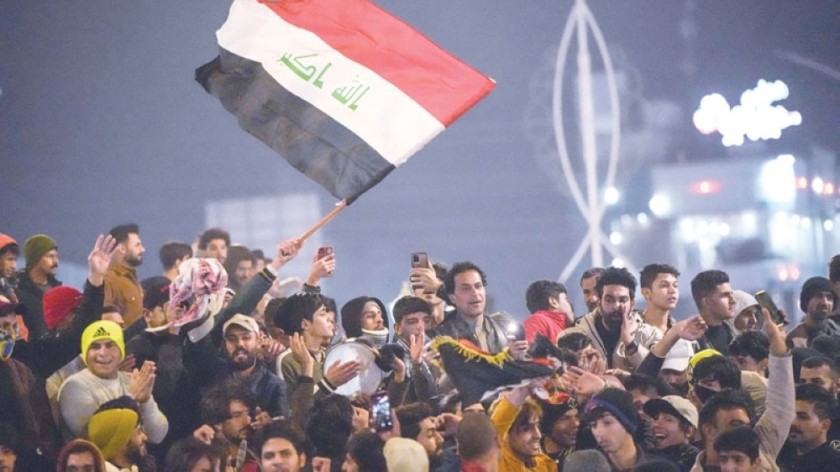 IRAQ READY FOR QATAR
Hosts Iraq will meet the young brigade of Qatar, who sensationally sealed the last-four berth with a late equaliser against Kuwait. The first semifinal will kick-off at 5.15 pm (Oman Time).
Iraq head coach Jesus Casas underlined a strong a desire to win the Gulf Cup at home.
"We are geared up for a tough match against Qatar as there is a strong desire to win the Gulf Cup at home. We will remain composed and confident to give our best against Qatar," the Spanish coach said.
Qatar coach Bruno Pinheiro said his squad is all set for the semifinal. "From a tactical perspective we are confident and ready to face Iraq in the semifinal. We will give our best performance on the pitch. I trust my players regardless of the circumstances."
Qatar player Homam al Amin said the team will put out its best to reach the final. "The match will not be easy. We are playing against the hosts in front of their fans. We promise our home fans that we will give out best performance."