Muscat: Chinese pair HA Likejiang and Wu Jiaxin defeated Oman's duo Mazin al Hashmi and Hood al Jalbobi 22-24 and 16-21 to clinch the Men's Oman Beach Pro Tour Future title in Suhar late on Friday.
Latvian players Tocs and Fokertos managed to earn third place award after they beat Czech Republic's Dumek and Sedlak 2-1 (18-21, 22-20 and 11-15).
The four-day event concluded in Suhar after registering a huge success in the organisation of this world-class event.
The final day of the championship was under the auspices of Abdulsalam al Murshidi, President of Oman Investment Authority (OIA, in presence of Ali al Kawari, Chairman of Qatar and West Asian Volleyball Federations, Eng Ibrahim al Maqbali, Chairman of Oman Volleyball Association (OVA), and top dignitaries.
After completion of the concluding match, the chief guest and chief of OVA handed over the awards, medals and trophies to the top winners. Later, they took some group photos with the winning teams and organising committee members.
Oman's stars in beach volleyball secured their final match ticket as they edged Czech pair of Dumek and Sedlak 21-16 and 21-12 while the Chinese pair beat Latvian duo of Tocs and Fokertos 16-21, 21-18 and 15-12.
PHOTO-2022-11-04-23-44-33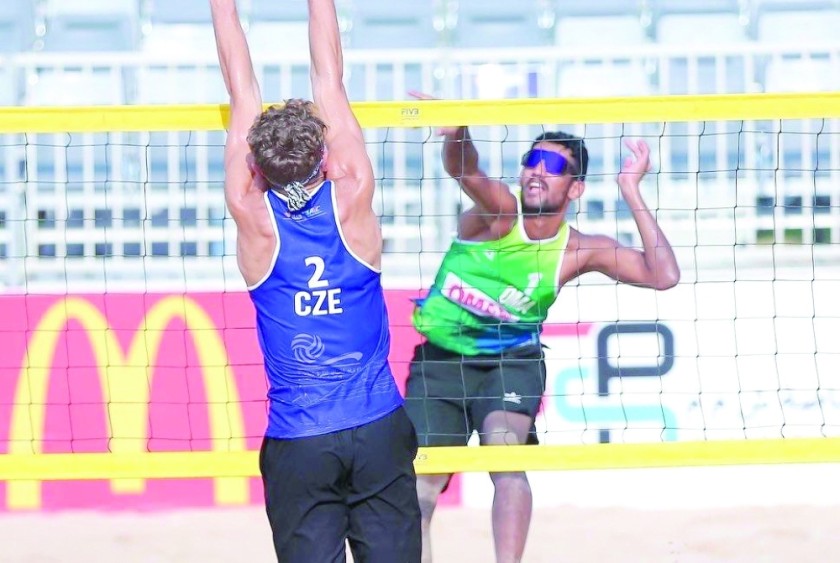 thumbnail_PHOTO-2022-11-04-23-44-33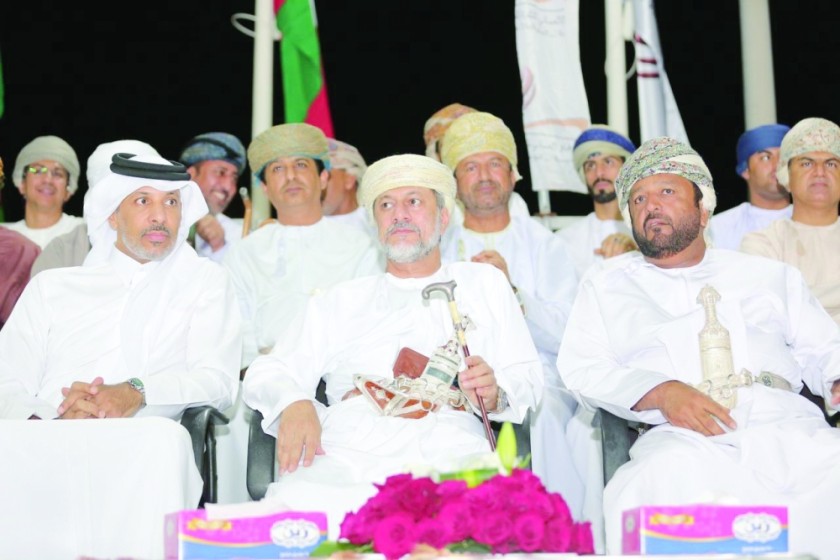 PHOTO-2022-11-04-23-44-29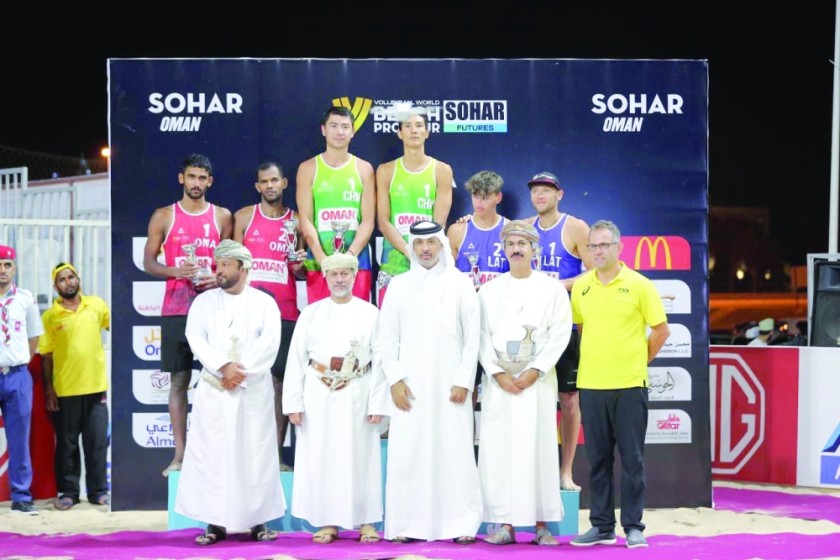 PHOTO-2022-11-04-23-44-30
The Oman Beach Pro Tour Future recorded a huge crowd during all days of the tournament. The event took place in the Suhar municipal park and was under the organisation of Oman Volleyball Association (OVA) in coordination with FIVB, the international governing body of volleyball.
As many as 28 teams took part in the event representing 15 countries across the world including: Latvia, Turkey, Lithuania, Brazil, Bolivia, Denmark, Oman, Qatar, Lebanon, China, Austria, Australia, Czech, Gambia and Japan.
Chief guest Abdulsalam al Murshidi affirmed that hosting of these sporting international events have different positive values to the country. "It was a strong tournament which featured attendance of top teams from different parts of the world. The event was attended by a good crowd and was managed under perfect organisation. It was a successful international volleyball tournament in Oman," he ended.
A FIVB technical representative appreciated the organisation of the event.
"The organising committee managed successfully the event and this reflects Oman's capability to host global sporting events at different levels specially the beach volleyball championships which featured attendance of good crowd," he said.
Commenting on a query about the technical performance of Oman Beach Pro Tour Future, the FIVB representative responded that the event featured very tough competitions among the participating teams. "As many as 28 teams took part in the event including some Olympic players like Martiniz and Tocs besides other top players," he said.