2153354
Photos by Adnan Dhaish and Turki al Junaibi
The diversity of a country's natural landscape contributes a lot to the overall attractiveness and impression of a country. Oman can be included as one of the topmost attractive countries for its different natural destinations. And for that, it hosts large numbers of people every year. The natural delights of Oman include valleys, mountains, lakes, beaches as well as islands. The intriguing coastline of Oman is known for the splendid islands along it. Tourists and locals are entertained when they visit those islands meeting their cool refreshing air and wide beaches. Here are the five of the most charming islands in Oman:

2153350
Masirah Island
Masirah is the widest island of all with an area of 649 km. It is located on the east coast of Oman. What's interesting about this famous island is that it's divided into northern and southern parts each of which is different from the other.
2153352
The northern side of Masirah has more people compared with the southern side which is almost deserted. Masirah is special for its nice weather and wonderful scenery. Its water is spectacular and known for its aquatic diversity which makes fishing the largest profession in the area. Deep in the waters, you can see big numbers of turtles called Al Tursah. Those species are known for their large sizes which attract more people to watch them. Masirah is enchanting; many photographers see it as a wonderful spot for amazing pictures.
2153345
Al Hallaniyat Islands
Al Hallaniyat is an archipelago that has several wonderful islands including Al Hallaniyah, Al Sudah, Al Haskiyah and Al Qabliyah. It is located in Dhofar at latitude 17 30 from the north. Al Hallaniyah is the largest island in the archipelago, at 25 kilometres. It is located in the centre. Many people spend winter time on it for its calm atmosphere and cleanliness. Al Hallaniyat is especially known to have the best species of birds, cattle and beautiful tortoises. Splendidly, it has several archaeological places.
If you are looking for a more luxurious place, you shall go to Al Sudah which is known for its beautiful resorts and hotels that provide all the amenities that you desire. However, this island is only open for visitors as it is unfit for habitation. It is called Al Sudah which means "The Black Island" for its rocky mountains, plains and hills that have a dark black colour.
Al Haskiyah is located nearby Al Hasik town. It is not populated and is uninhabitable. It has many old rocky caves and tall mountains. People visit it to relax and escape from the city's regular bustle.
2153349
Telegraph Island
The last island that you shall visit is named telegraph. It has got this special name for the very first telegraph wire in the middle east passed through it. It connects Iraq to India. Telegraph island is located in the Wilayat of Khasab in Musandam. At first, it belonged to the United Kingdom of Britain, and after several years, the Sultanate of Oman regained control over it. It is one of the most visited destinations among Oman islands. Many tourists from different countries of the world come to take souvenir photos next to its scenic landscapes. Despite its small space, Telegraph island has a large number of diverse terrains as well as high mountains.
The beautiful islands of Oman have always contributed to promoting tourism in Oman and made it one of the most wonderful countries in the area. With their cool weather and splendid views, visitors get the chance to spend their most amazing moments and enjoy their time.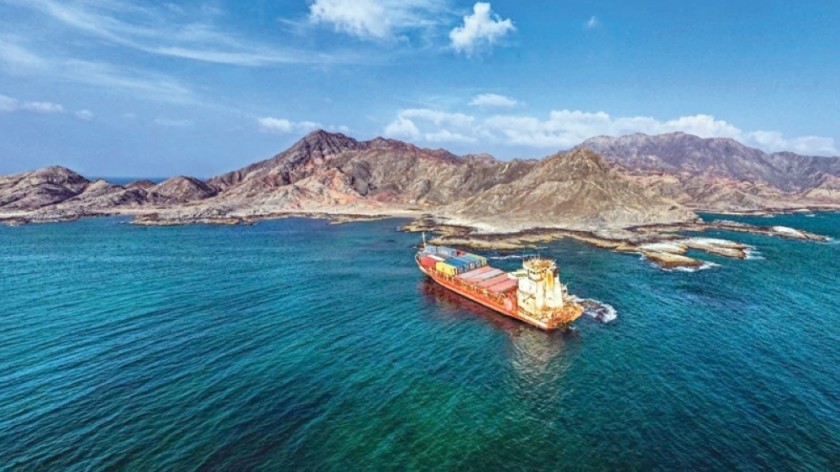 2153353