Muscat: Omani women have played an important role in the development of the Sultanate of Oman. They are the partners in the country's progress alongside their male counterparts. The country recognised their contributions to the country's march for renaissance and dedicated October 17 as Omani Women's Day in 2009.
The day highlights women's pioneering positions and leadership roles in various institutions. It endorses their contributions in all aspects of life -- social, cultural, economic, and sports.
In his speech, His Majesty Sultan Haitham bin Tarik stressed the great status of women and their effective role in the state. The Omani government has taken many steps to ensure they get their due in society.
The Royal directives ensure that Omani women enjoy their rights and work side by side with their brother men to build the nation.
"The partnership of citizens in the country's present and future is an essential pillar of national action. We are keen that women enjoy their rights guaranteed by law and work side by side with men in various fields in the service of their country and society," said His Majesty the Sultan.
He emphasised constant care for women with a terse message that any deviation would not be tolerated.
Omani Women's Day is an opportunity to prove women's remarkable and distinguished presence in various fields and forums and to undergo many experiments at the economic, political, media, and social levels.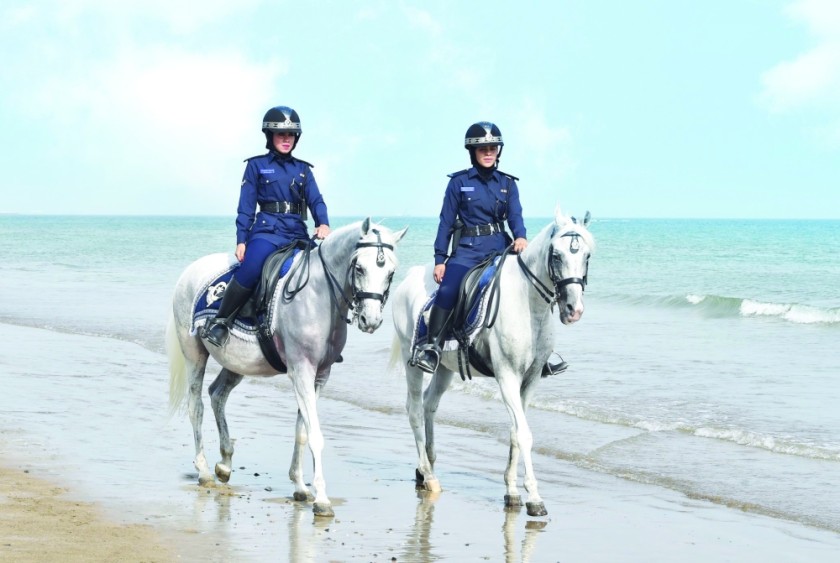 According to the National Centre for Statistics and Information (NCSI), for the year 2021, the number of educated Omani women at the General Diploma level reached 313,745, Higher Education Diploma 53,232, Bachelor's Degree and Above 152,422.
The number of Omani women (15 years and above) working in the government sector is 89,164. In the private, family, and private sectors the number stood at 126,737, while the number of Omani women's associations reached 64, with the number of female members 8,483, while the number of Omani women benefiting from social security reached 86,633, which is equivalent to 67 per cent of the total beneficiaries.
Omani women humbly accept the recognition and pay gratitude to the country and its leadership that gave them the opportunity to grow and excel.
"The Omani women enjoy the support of Her Highness the Honourable Lady Assayida Ahd Abdullah Hamed al Busaidi, Spouse of the Sultan of Oman, who always supports their promotion and expresses the necessity to empower them in various fields and provide them leadership in many affairs that contribute to the progress and advancement of this great nation. Many in administrative positions believe in their great role in advancing development and improving the national economy. Omani women possess high skills that enable them to compete with women worldwide positively and sustainably, influencing economic and development markets that benefit the individual and society," said Zainab al Zadjali, Journalist, Board member of the Oman Journalist Association.
"I see that the Omani women are becoming confident because of our esteemed government and renewed renaissance that has accompanied us in making our way towards goals that confirm to everyone the status of the Omani woman, and our access to international organisations with our thought and culture makes us always distinguished from others. Therefore, we were able to carve our name as Omani women who are capable of progress and giving. Every year and the Omani woman is a thousand good," Lamees al Hasani, Director of the Kingdom of Buds Nursery and Childhood Kingdom Kindergarten, said
"The Omani women have played a fundamental role in building the country. On October 17, the Sultanate of Oman celebrates Omani Women's Day, a day late Sultan Qaboos blessed to recognise Omani women as partners in nation building."
"Women play an important role in any society. They are the main factor in the community. They work hard to achieve what they want. Omani women are very effective in society and do their best to participate in developing and improving society. They share in every field to tell the whole community that they are here and can do anything. They really help others through charities and donations. Omani women have proved to be able to struggle and develop themselves and their country," Aqeela al Oraimi, a pharmacist in Ibn Sina Pharmacy Sur branch, said.
Shahd al Sinani, a student at the Gulf University, says: "It is the hand of love, with which the Sultanate of Oman won over all the enemies."