In view of the heavy khareef traffic from all over the region, authorities have started imposing tougher measures to regulate the movement of tourists in the Dhofar Governorate. It may be noted that the Dhofar Governorate did not receive tourists during the khareef season in 2020 and 2021 due to the travel restrictions imposed by the authorities to limit the spread of the Covid-19 pandemic.
"As a result, the governorate has been witnessing a heavy rush of tourists who wish to take a break from hot temperatures prevailing in other places in the region." Akhtar, a Pakistani resident, who recently visited the governorate during Eid holidays, said, "The police patrol should be intensified not just inside the governorate, but all along the Adam-Thamrait road to give visitors the feeling of security in case they need any help on this long stretch, which has been often prone to fatal accidents due to over speeding and collisions between vehicles," Several regional airlines such as Gulf Air, Kuwait Airways, Flynas, Wizz Air, and Al Jazeera are operating from Salalah this khareef, apart from the national airlines Oman Air and SalamAir that have added more seats to Salalah this season.
The Royal Oman Police (ROP) deployed special checkpoints and patrol teams on the roads leading to Dhofar Governorate.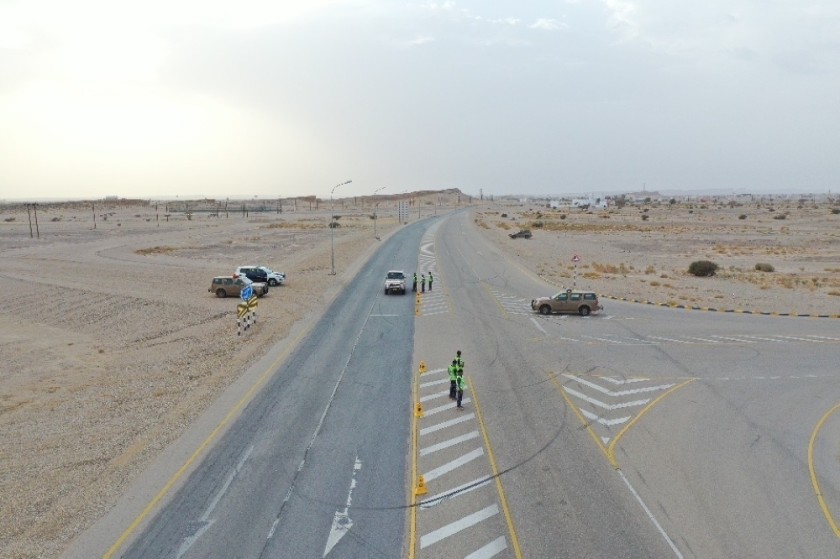 The Directorate General of Police Aviation will also support the ROP efforts by providing flying ambulances in case of emergency such as accidents.
ROP has advised all visitors to the Governorate of Dhofar to abide by the traffic laws and regulations and the speed limit to ensure their safety and that of the others and to pay attention to the presence of stray animals, especially at night, and sands that may accumulate on roads near desert areas.
The authorities have requested travellers to carry a first aid box and to ensure that the vehicle has been regularly maintained.
Citizens and tourists heading to Dhofar Governorate can request service and assistance by calling the emergency phone (9999) or directly contacting the police personnel at checkpoints.
@vinot_nair