BERLIN: His Majesty Sultan Haitham bin Tarik arrived in the Federal Republic of Germany on Wednesday evening on an official visit lasting three days.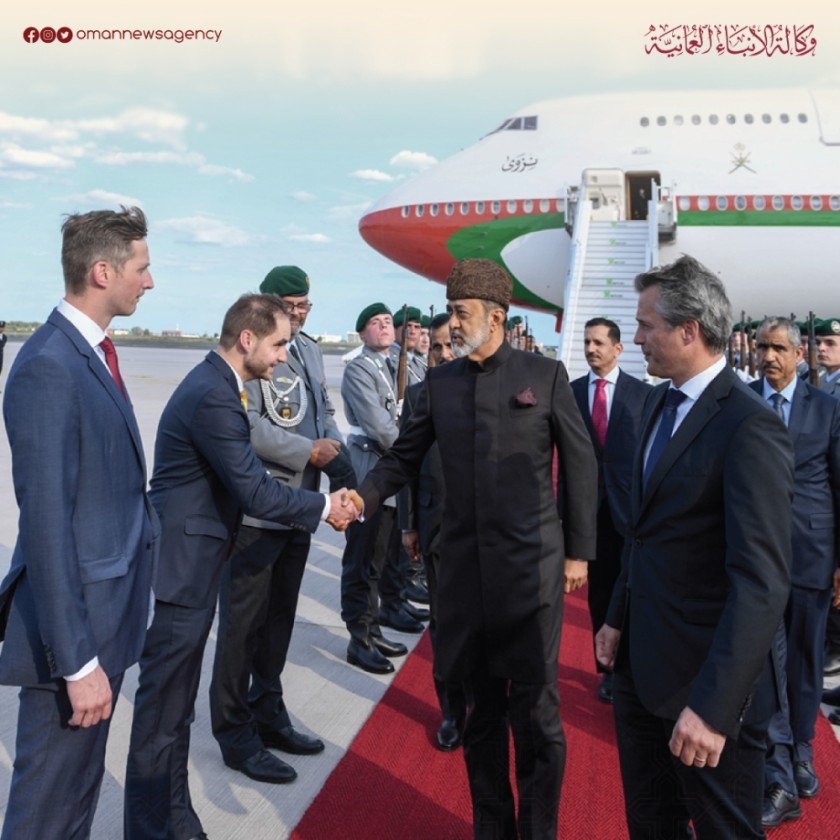 During the visit, His Majesty the Sultan will meet with German President Dr Frank-Walter Steinmeier and German Chancellor Olaf Scholz.
His Majesty is accompanied by an official delegation comprising Gen Sultan bin Mohammed al Numani, Minister of the Royal Office, Sayyid Badr bin Hamad al Busaidy, Foreign Minister, Dr Hamad bin Said al Oufi, Head of the Private Office, Abdulsalam bin Mohammed al Murshidi, Chairman of Oman Investment Authority, Eng Salim bin Nasser al Aufi, Minister of Energy and Minerals, and Sayyid Dr Sultan bin Yarub al Busaidy, Adviser at the Private Office.
The visit will explore areas of cooperation between the two sides in a manner that serves aspirations of both countries, in addition to exchanging views on a set of regional and international topics of mutual interest. - ONA