Despite Al Dakhiliya's harsh and solid rocky environment, it is known to have many wonderful tourist places that include mountains, valleys, springs and many other sites that fit perfectly for relaxation, sightseeing as well as adventure.
This is also due to the mild weather in these places that differs from other areas. That is why such destinations are highly recommended for vacation or even short adventures.
Hatt mountain is located in the eastern part of the Wilayat of Al-Hamra, and it is one of the mountain villages located about 36 km from the center of Al Hamra. It has a very cold weather, which reaches freezing in the winter and moderate in the summer, as it is classified as one of the areas where the camps of Omani youth and foreign tourists are set in both seasons of the year.
As of late, more and more people are discovering the many hidden wonders of the area. Wadi Hatt, for example, has started to become a destination for hardcore adventure lovers because it is a perfect escape characterized by refreshing water and panoramic views and wonderful natural lightning. Many adventurers visit it to enjoy different activities like hiking, swimming and mountain descent.
Despite the beauty of the area, not a lot of tourists venture into the place as to reach the village, one would have to conquer steep obstacles. The road, which remained unpaved today, is also challenging and riddled with dangers that extreme caution and driving expertise are needed to reach the destination safely.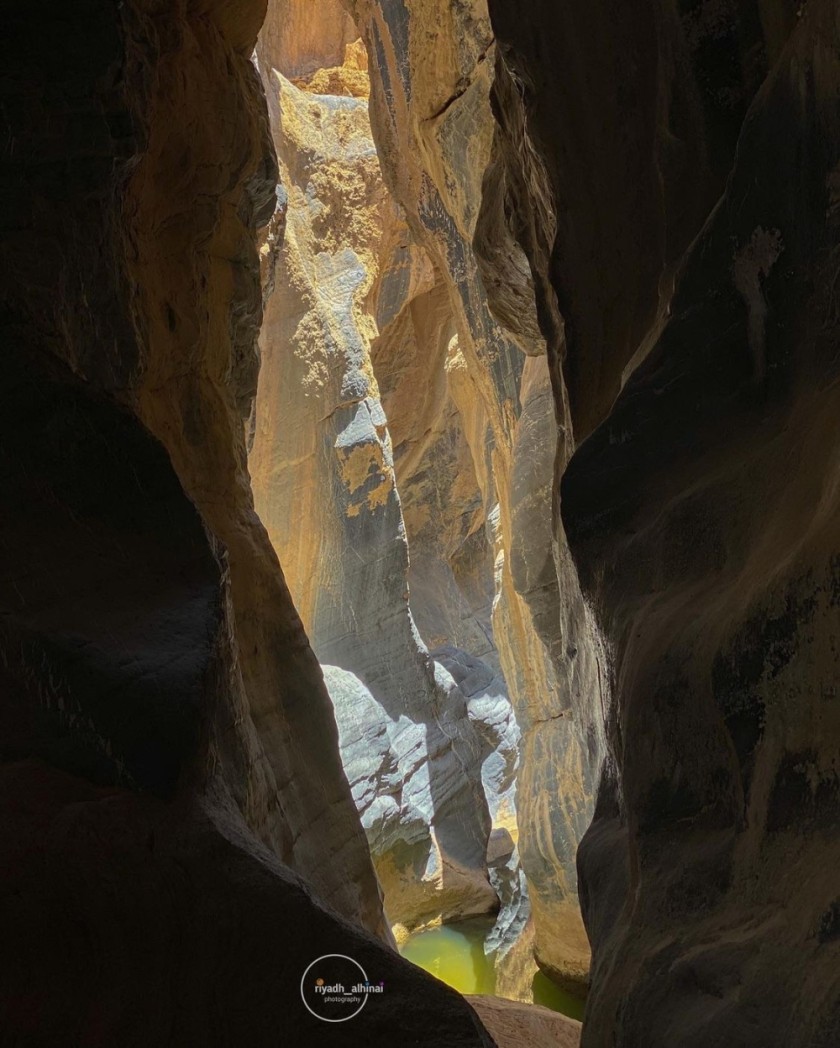 Once one reach several points of the mountains however, a beautiful panoramic view would mesmerized visitors from the top. The villages in this mountains survive on tilling the soil with agriculture being one of their main source of living. This has lead to the mountain villages to be green whole year round and even from afar, one can tell that the gardens are planted with dates and other trees and crops like onions, garlics, and other leafy greens used for salads.
When you reach the top of the village in Hatt mountain, you will definitely enjoy seeing some of the landmarks and heights of the Wilayat of Al Rustaq, and you can see the villages and areas of the neighboring wilayats of Al-Hamra and Bahla, as this view is a fertile environment for professional photographers to photograph the mountainous terrain of nature, rich in heights and steep slopes of varying colors and types, especially during the sunset, which adds bright colors to take captivating images.
Thi site is of great economic importance as it serves as a conduit between the Wilayat of Al Hamra and the Governorate of South Al Batinah through the mountain road, which extends to the Wilayat of Al Rustaq. It has many tourism sites as far as the eye can see. Those sites deserve to be given a great deal of attention to attract more visitors. There we find lush mountain trees such as sidr, acacia, al-'atm and sabbar trees.
Photos by Riyadh Al Hinai