Tourism in the Sultanate of Oman is expected to boom during the coming days largely driven by arrivals from different countries thanks to the Eid al Adha holidays for both public and private sectors in the region.

The hospitality industry anticipates enhanced activities during the upcoming holidays which will, this time, commence on Friday, July 8 in most countries in the region.
The Omran Group, the premier development company in the country, has already launched its 'WithinOman' tourism promotion campaign with a wide array of special packages for all citizens and residents to enjoy leisure experiences across its hotels and resorts.
"This year's edition is on inspiring individuals, families and groups of friends to enjoy and discover new places and things to do, as well as taking part in leisure and adventure activities at 21 hotels and resorts throughout Oman", reveals a statement from the state-owned company.
Haitham bin Mohammed al Ghassani, Director-General of Tourism Promotion at the Ministry of Heritage and Tourism, said that the ministry hosts a number of tourism events throughout the year to woo visitors.
Many hotels in Oman had special deals for staycation guests, with most of the hotels recording optimum occupancy during these times. Hotels are also now offering 'Daycation' package for those who wish to spend the day in a hotel, returning home by night.
Salalah, Jabal Akhdhar and Jabal Shams are the most popular getaways and increasingly sought for short breaks during holidays like Eids to escape the summer heat around this time of year in their respective countries.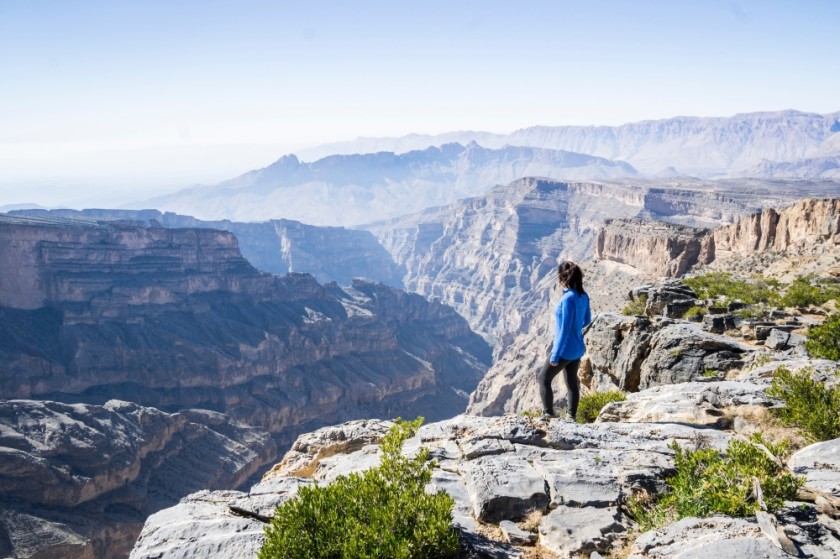 Solo,Woman,Hiking,In,Jabel,Shams,,Wadi,Ghul,,Grand,Canyon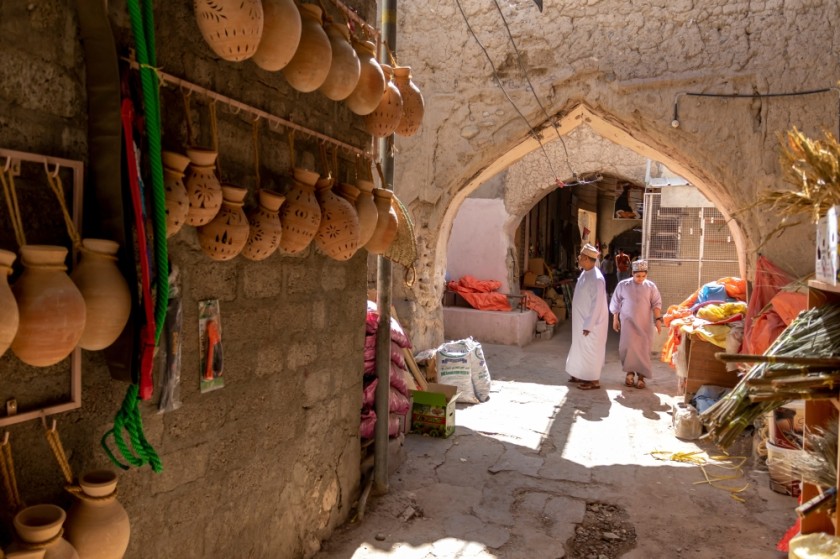 Nizwa,,Oman,,April,24,,2015,-,Omani,Men,Shopping,In
"With so many glamorous hotels in these cooler places, staycations have become more of a monthly road trip in recent times. Citizens, residents and visitors from the region get affordable staycations with facilities to enjoy the cool weather'', said Kevin Goerge, an executive with a leading hotel chain in Salalah.
Bookings in most hotels during the upcoming holidays reached almost full thanks to holidays falling almost similarly except for Kuwait and Qatar.
Saudi Arabia's Ministry of Human Resources and Social Development said that the Eid al Adha holidays for the two sectors will last for four days starting from the day of standing in Arafat on 9th of Dhul Hijjah, corresponding to July 8, until the end of 12 Dhul Hijjah, corresponding to July 11.
In the UAE, there will be a four-day holiday from Friday, July 8 and will end on Monday, July 11 and work will resume on Tuesday, July 12.
In the Sultanate of Oman, there will be five-day holiday till July 12. Official working hours will resume on Wednesday, July 13.
In Bahrain, the Kingdom's ministries and public institutions will be closed on the day of Arafah and on Eid al Adha, corresponding to July 8 to 11 respectively.
The holidays in Qatar will start from Sunday, July 10, and continue until Thursday, July 14 and since Friday and Saturday are weekend days, this means that the Eid holiday will be 10 days. These are in addition to the weekend holidays.
Kuwait will suspend work in all ministries, government agencies, public authorities and institutions, from Sunday, July 10, until Thursday, July 14, on the occasion of Eid al Adha, and work will resume on July 17.
@samuelkuttyvp