The relationship between the Sultanate of Oman and the United Republic of Tanzania is special and unique because of the shared history and common blood and familial ties dating back thousands of years.
The depth of the relations is borne out in the constant links connecting huge swathes of the populations of both nations, as a large number of people in the Sultanate of Oman speak Swahili, for example.
The Sultanate of Oman's participation in the 60th Anniversary celebrations of Tanzania reflects the deep-rooted historic relations between the two countries and is evidence of the two sides' interest in developing bilateral cooperation.
The relations have scaled new heights in the recent past bringing tangible, positive results thanks to the exchange of visits and discussions at various levels aimed at forging closer economic, political and cultural cooperation.
Both countries have rich natural endowments and strategic geographic positions, fostering a diverse economy resilient to external shocks. As a result, they fared better than many regional peers during the Covid-19 pandemic, albeit with losses due to a decline in tourism and related services.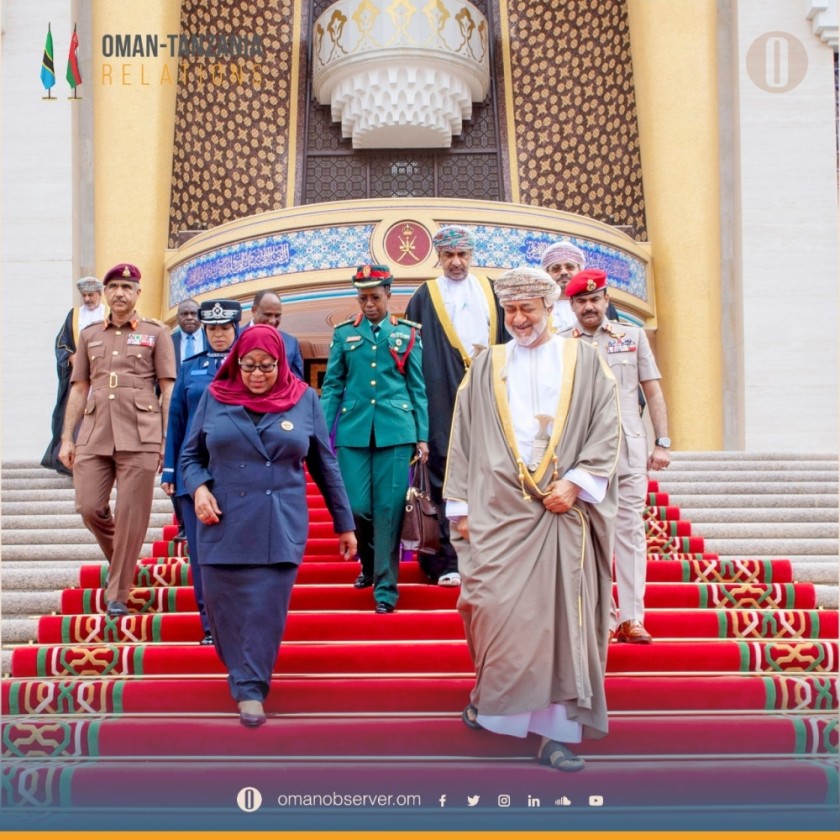 According to the World Economic Outlook report by the IMF in April last, Oman's real GDP is expected to grow by 5.6 per cent in 2022 from an estimated two per cent growth recorded in 2021. The fund expects Oman's economy to grow by 2.7 per cent in 2023.
At the same time, the IMF projects that Tanzania's real GDP growth will be 4.8 per cent in 2022, 5.2 per cent in 2023, and 6.0 per cent in 2027.
Following two decades of sustained growth, Tanzania reached an important milestone in July 2020, when it formally graduated from low-income country to lower-middle-income country status. Tanzania's achievement reflects sustained macroeconomic stability that has supported growth, in addition to the country's rich natural endowments and strategic geographic position.
​​​​​​​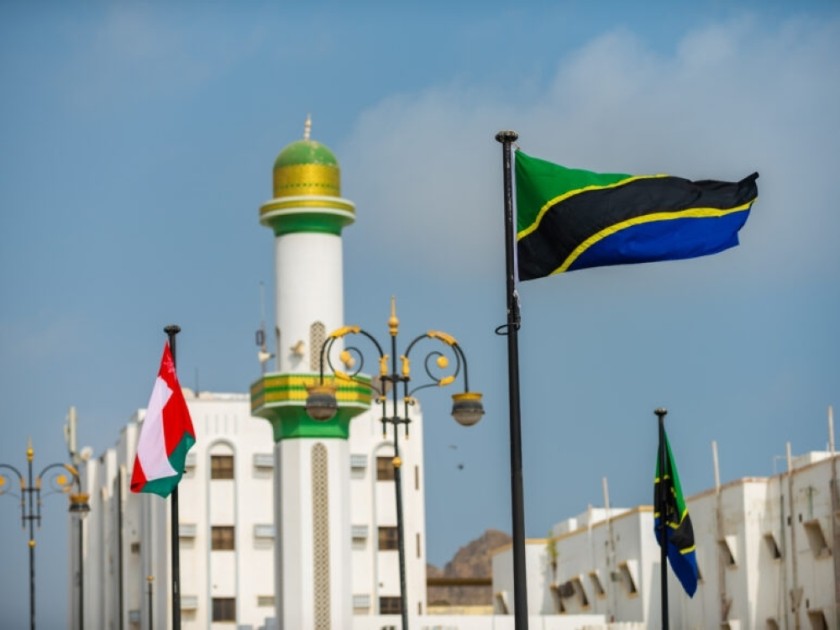 Exchange of trade visits in the recent past has helped both countries familiarise with investment opportunities in the fields of industry, agriculture, fisheries, mining, logistic services, tourism, health, education, renewable energy and information technology.
The two friendly countries hold annual sessions of talks at the political level, the last of which was held last March in Tanzania. The meeting extended support for dialogue and peaceful means in resolving issues and conflicts, if any, in order to stabilise and sustain international peace and security.
Undoubtedly, the wise leadership of the two friendly countries are looking forward, through this visit, to strengthening areas of joint cooperation towards broader horizons.
The current visit of President Samia Suluho Hassan, President of the United Republic of Tanzania, and the accompanying delegation will open a new page in strengthening the Oman-Tanzania relations, especially in the economic aspects. The meeting between His Majesty Sultan Haitham bin Tarik and President Samia Suluho, as observers expect, will play a crucial role in future relations between Oman and Tanzania.