Muscat - Royal Academy of Administration unveiled its website and the first package of its programs and initiatives on Monday.
Dr. Ali bin Qassim al Lawati, President of the Royal Academy of Management, spoke about the work methodology, and upcoming plans for local and global programs, initiatives, strategic partnerships, and the academy's efforts.
The Royal Academy of Administration was established by Royal Decree 2/2022, which defined its competencies, and approved its organizational structure and financial and administrative independence.
The Royal Academy of Management is launched under the honorary patronage of His Majesty Sultan Haitham bin Tarik to develop current and future leaders of Oman in both the public and private sectors in line with new economic requirements, to contribute to promoting a culture of efficiency, productivity, and innovation within national institutions, to provide executive leadership with the latest innovations and insights in future trends, to foster cooperation and partnerships with world-leading institutions in the area of executive education at a local, regional and global level and nurture partnerships between the Academy and the local community.
The Academy will present 14 initiatives and programs over the next 12 months through four specialized centers.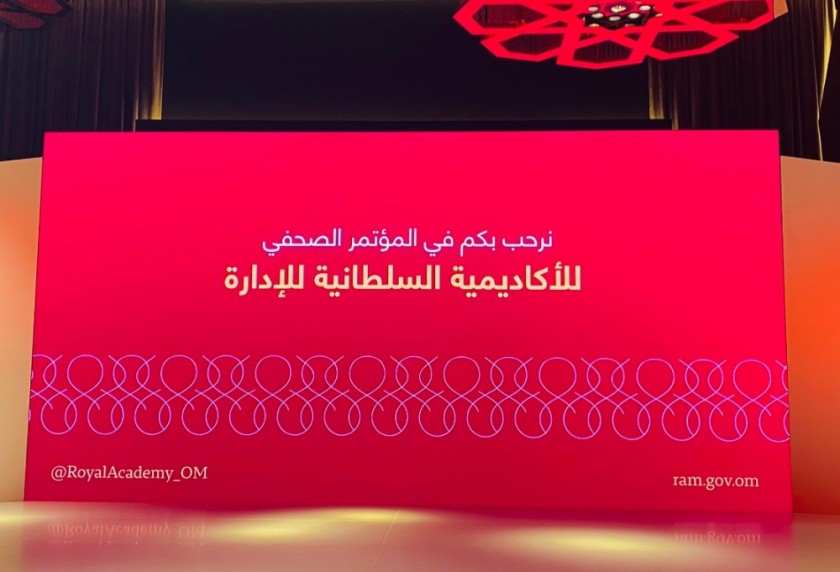 The Academy is based on four fundamental pillars: Oman Vision 2040, the development of the state's institutions, the development of national leaders in line with the new economic requirements of the future, and the adoption of modern learning tools and methods.