The Oman-India Joint Commission Meeting, which was held in New Delhi on Thursday, discussed investment opportunities and accelerating partnerships between the two sides, in the presence of Qais bin Mohammed Al Yousuf, Minister of Commerce, Industry and Investment Promotion, and Piyush Goyal, Minister of Commerce and Industry of India; Eng. Redha al Saleh, chairman of the Oman Chamber of Commerce and Industry (OCCI), Amit Narang, Ambassador of India to the Sultanate of Oman, and Sheikh Hamad al Rawahi, the Sultanate of Oman's ambassador to India.
Al Yousef said, "As the Indian economy is characterized as being a fast growing economy with a huge workforce, large domestic consumption capacity and demand, it provides business in Oman and India with opportunities and mutual interests."
**pullquote**
Goyal said that India is looking into negotiating with the Sultanate of Oman to conclude a preferential trade agreement with the aim of strengthening economic relations between the two countries, noting at the same time that India is in talks with the Gulf countries to reach a comprehensive trade agreement. The Indian minister expressed his hope that this agreement will reduce customs duties on specific products to enhance trade, stressing that there is huge potential to enhance bilateral trade and investments between the two countries."
Al Saleh said the large trade volume between the two countries, amounted to more than $5. 381 billion by the end of 2021, shows that India is one of the most important trading partners of the Sultanate.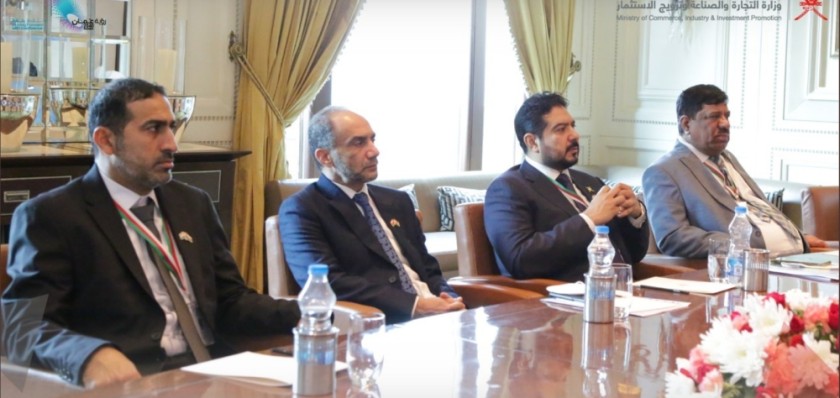 As of 2020, there were 4,766 Indian companies operating in the Sultanate, with a total invested capital of $32.45 billion and the Indian side's contribution amounted to $10.64 billion. The official data issued by the Indian Ministry of Commerce and Industry showed that the volume of Omani direct investments In India during the period from April 2000 to September 2020 was $540 million.
He said the pandemic affected the volume of bilateral trade between the two countries, as the volume of trade exchange decreased by the end of 2020 to $2. 867 billion, compared to $3. 681 billion at the end of 2019. The bilateral trade has begun to recover and the volume of trade exchange will exceed $5 billion in the coming years.
Al Saleh said the signing of free trade agreements will create more new opportunities for And business between the two parties, by attracting more investments, and pushing the trade exchange to new heights.