MUSCAT: After their forgetful outing in Kuwait International Rally, Omani racers Abdullah al Rawahi and Zakariya al Amri are bracing for a confident competition in the upcoming Jordan Rally 2022.
Defending regional champion and 14-time event winner Nasser Saleh al Attiyah tops the impressive entry list for the fourth round of the 2022 FIA Middle East Rally (Merc) Championship from May 19 to 21.
In the last outing, both Abdullah al Rawahi and Zakariya al Amri had to retire from the 2022 Kuwait International Rally held from March 17 to 19.
Engine issues sidelined Zakariya who suffered gearbox issues and a heavy landing after a high-speed jump cost Abdullah his fifth place with front damage and a broken radiator on his Skoda Fabia R2 evo.
However, Al Rawahi along with his Jordanian co-driver Ata al Hmoud will look to use their great experience of Jordan conditions to excel in the Merc race.
On Friday, the Jordan Motorsport confirmed that 26 crews and competitors from 10 nations will take part in the three-day event that is based at the Crowne Plaza Jordan Dead Sea Resort and Spa and offers 12 challenging gravel stages in the Dead Sea and Jordan Valley areas of the Hashemite Kingdom.

Abdullah al Rawahi portrait (1)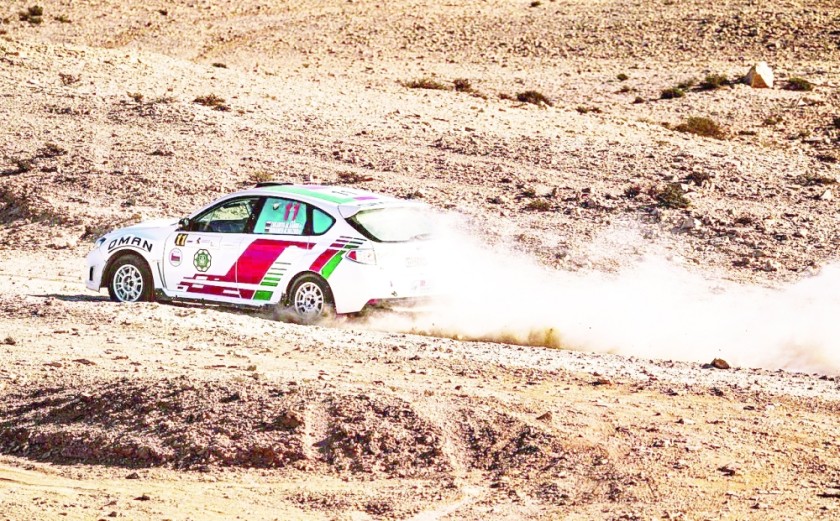 Zakariya al Amri in Qatar last year.

Nasser Saleh al Attiyah in action in Jordan in 2021.
Zakariya al Amri
Al Attiyah will be partnered by Andorra-based co-driver Mathieu Baumel and faces competition in the R5 group from Oman's Abdullah al Rawahi and fellow Qatari Nasser Khalifa al Atya. The challenging duo currently hold third and fourth places in the overall points' standings for the Merc, albeit 55pts and 60pts behind leader Al Attiyah, respectively.
Subject to final FIA technical checks, 14 teams will provisionally line-up in the NR4 group where points for both the overall regional series and the FIA Merc2 Championship are at stake. Local driver Issa Abu Jamous currently has a 26-point lead in the Merc2 category and also holds second place in the FIA Middle East Rally Championship.
The Jordanian and his co-driver Emad Juma top a field that also includes Lebanon's talented young Alex Feghali, Kuwait's defending Merc2 champion Meshari al Thefiri, Oman's Zakariya al Aamri and fellow Jordanians, Shadi Shaban, Khaled Juma, Ihab al Shorafa and Bader al Fayez.
Derivatives of the Mitsubishi Lancer Evolution rally car dominate the entry, with 15 of the Japanese four-wheel drive cars on the entry list.
Former Merc3 champion Asem Aref leads the way in the two-wheel drive category in his Renault Clio RS.
The provisional timetable includes three demanding gravel stages, repeated twice, in the Jordan Valley on May 20 and two loops of three shorter timed tests (Bahath, Suwayma and Ma'in) on May 21 before the podium finish takes centre stage from 16.30hrs.
In a route of 598.22km, 205.54km will be timed against the clock.