The Sultanate of Oman is a luxury destination, according to a Swiss travel expert. Jasmin Nutt travels around the world meeting customers to promote the beauty of the Sultanate of Oman with great passion for creating distinctive experiences.
"What keeps my love for tourism is the passion for making the most memorable holidays. We specialise in creating distinctive experiences that connect you to the spirit of Sultanate of Oman," says Jasmin Nutt, a Swiss travel expert
Having first landed in May 2015 on a familiarisation trip by a luxury tour operator in Switzerland, Jasmin fell in love with the country's natural beauty and has since then not turned back.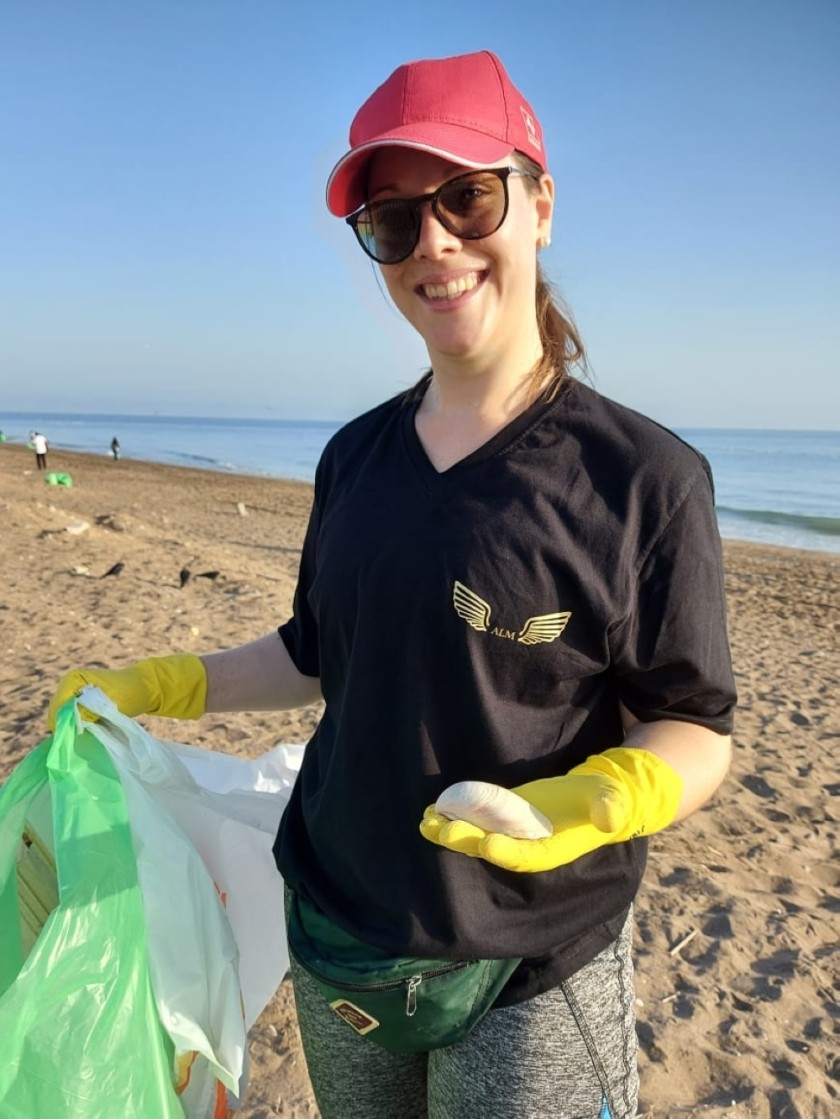 Jasmin Nutt at the beach cleaning experience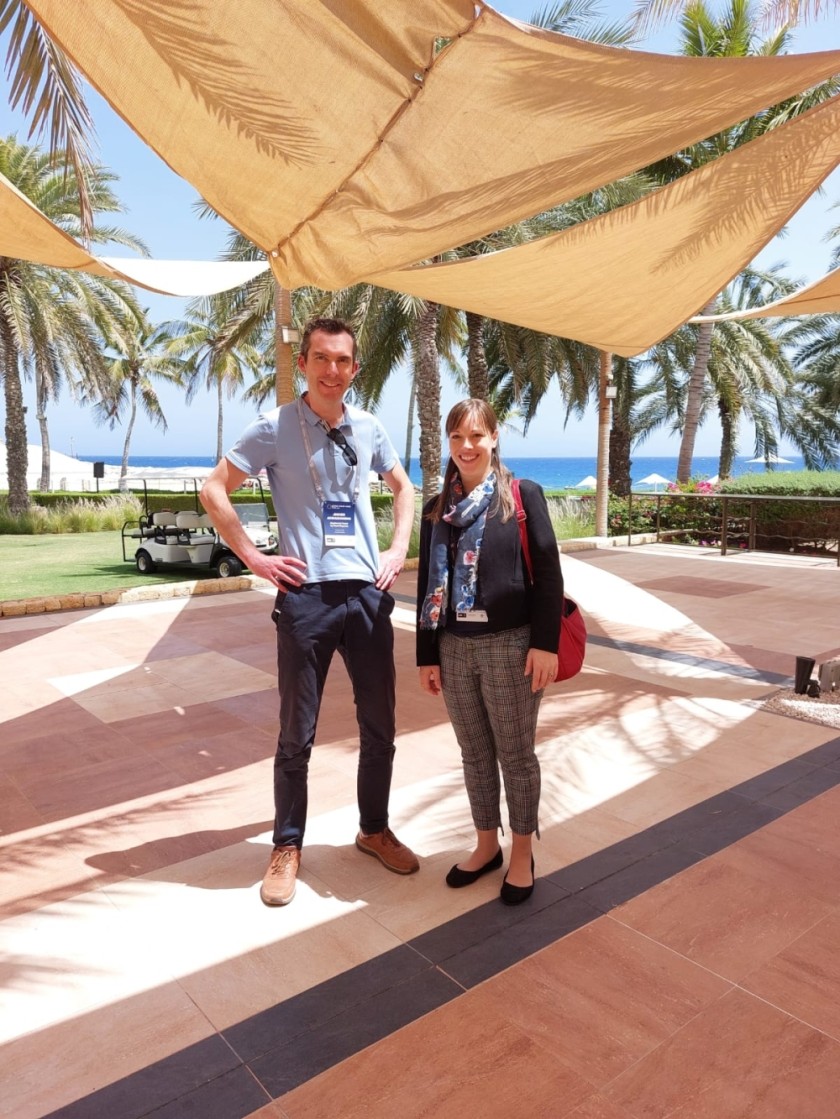 Jasmin Nutt with a delegate during the Gulf Travel Week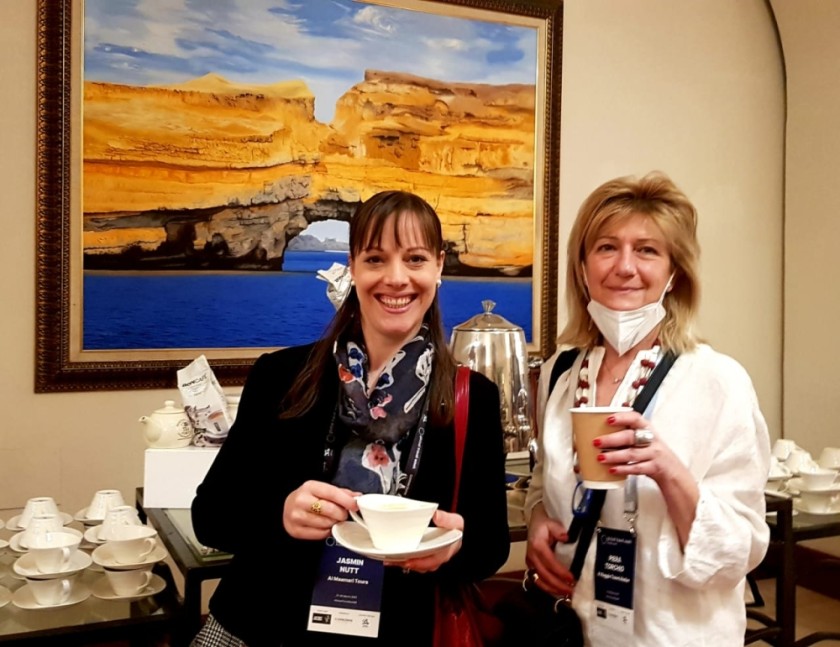 Jasmin Nutt with a delegate during the Gulf Travel Week
As Managing Director of Al Maamari Tours since 2019, she works with Yasser al Maamari, the owner, to satisfy travellers' curiosity by creating safe experiences from a local perspective and arranging hassle-free travelling.
'Conducting business in a sustainable way' is her motto with a pitch towards preserving the rich cultural heritage and environment.
Jasmin sees high potential to increase awareness about waste management including recycling wastes and prefers to make it a high priority for countries aiming for the high in tourism sector.
She highly recommends round trips instead of day trips to tourists in order to reduce fuel consumption due to long distances while travelling inside the Sultanate of Oman.
"The important focus on customer needs and satisfaction combined with my own Swiss perfection and efficiency is part of my personality and work life. Together with my team, we specialise in creating distinctive experiences that connect you to the spirit of the country," she adds.
Her team focuses on promoting the Sultanate of Oman as a luxury destination with different activities through B2B, in cooperation with the Ministry of Heritage and Tourism and its marketing representatives in different markets. They have also partnered up with Private Jet Services (PJS) from 2021 which reflects their aim to arrange safe and hassle-free travelling for customers.
Jasmin feels the tourism industry offers amazing opportunities to connect with people whose social class and culture is different.
This in fact keeps her growing and learning each day.
She mentions tourists experiencing Omani cuisines at Bait al Ghasham museum in Wadi Al Maawil. The guests combine a visit to the museum with an authentic lunch supporting local sustainability for the local people and women of the village. For lunch usually there are three menu options consisting of local cuisine and with an added exposure to local artisans and handicrafts.
Dr Linda Boianova Anbari from the US who visited Bait Al Ghasham through Al Maamari Tours, hopes more such Omani houses are restored into museums. She says, "The museum is wonderful, the tour guide is so friendly, patient and knowledgeable. The museum shop and publishing house have incredible gifts and the homemade lunch provides for a great ending to an unforgettable day."
Jasmin represented Al Maamari Tours at the recent Global Travel Week in Muscat, which was attended by luxury buyers from all over the world.
The conference tackled topics like the future of GCC market, technology, sustainability, and experience economy among others.
"Tourism is slowly stabilising and tourists are very keen to get back to travelling after losing out nearly two years of the pandemic," says Jasmin and is optimistic about the future.