A book launched 30 years back for elementary and intermediate level Arab students is still a bestseller. Keep Writing aims to help students to write simple and accurate sentences.
Richard Harrison, its author, publisher and teacher trainer is based in the Sultanate of Oman and the UK. As Director, Canford Publishing, Richard has led the company which in February celebrated its eighth anniversary.
Keep Writing was his first book published by Pearson Publisher with Margaret Jeans, OBE, as the distributor. It was an instant success and went on to be a bestseller throughout the Middle East. Keep Writing in a new edition is still being used in schools, colleges and universities throughout the Arabian Gulf region.
Richard with Omanis at Canford Publishing stall
Richard felt strongly that writing was an area of particular weakness for Arab learners and at that time suitable teaching materials were not available. He came out with the first version in 1989 under Pearson and the latest in 2016.
Keep Writing was followed by many other textbooks for the region and also for the international market, published by Pearson and other international publishers such as Oxford University Press and Garnet Education as he developed his career as a writer. He was also involved in writing schools' courses for Jordan and Libya.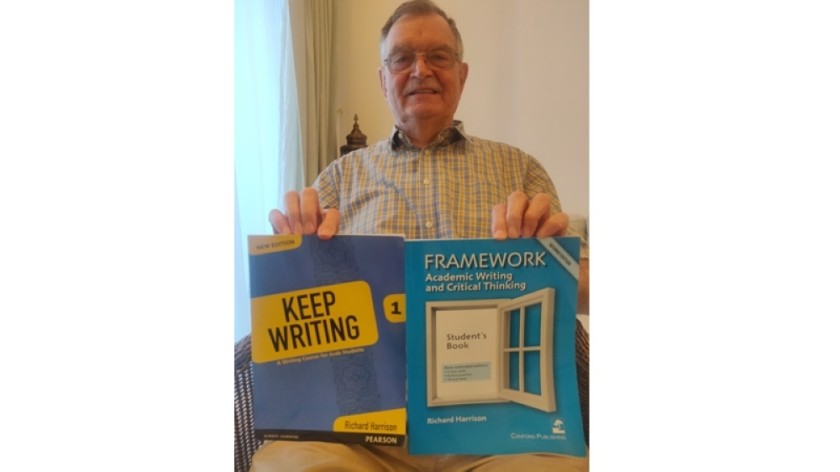 21
Since 2014, Canford has produced more than a dozen titles, most of which Richard has written himself. The first Canford publication, Start Writing was quickly followed by Start Writing Sentences and then Framework: Academic Writing and Critical Thinking. This has been Canford's best-selling course.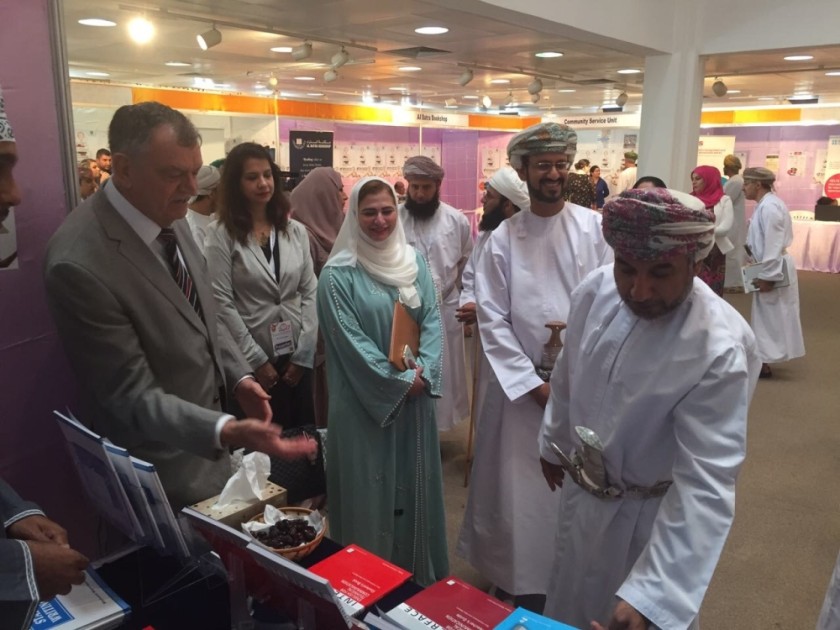 Richard Harrison leads the Canford Publishing stall during an ELT Conference (3)
The two books in the Framework series focus on academic writing (essays and reports) and also critical thinking.
Omanis in the education sector have hailed Richard's rich contributions.
Khalid bin Mohammed al Abri, Assistant Director for Language Programmes, Foundation Institute, University of Nizwa, says, "Richard's books really contributed to developing and improving students' writing skills for level 4 students. Given the effective guidance that the textbook offers, the majority of them, if not all, could manage fairly with the writing requirements and, to some extent, produce better essays."
Said al Mahrooqi, English Language Senior Supervisor, Al Dakhiliyah Governorate, says, "Start Writing Sentences teaches students how to build sentences using different formats and various real-life situations. The topics are interesting and related to our daily lives and culture which we are applying in our schools with great success."
While Abdul Qader al Khumzari, Senior Supervisor, Musandam, says, "Keep Writing 1 and 2 are culturally appropriate, motivating and useful. The teachers have consistently expressed their admiration for the way the information is presented in a highly structured way. The books are culturally appropriate as the topics are based on real-life situations and they are highly motivating and useful."
Mane bin Salim al Hinai, Senior Supervisor for English, Al Dhahirah, says, "We all love the Start Writing series and we could apply it in all our Cycle One schools and would like to thank him for his series of free webinars. The topics which were very useful and highly appreciated."
Richard is hoping that online teaching will be a temporary phase. He feels there are already signs that teachers and students have been tired of online classes and digital materials and will be ready to move back to printed textbooks in 2022.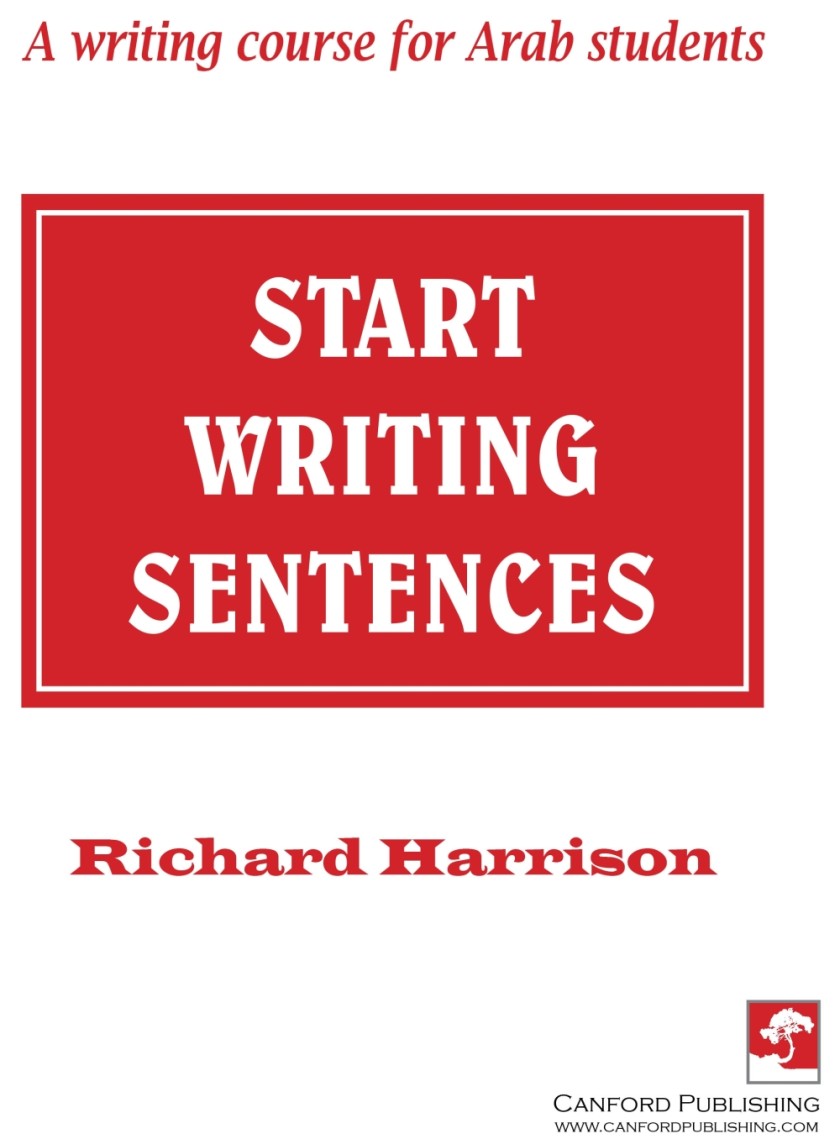 Cover of SWS book
Richard, who often takes part in book workshops in South Korea, Ireland and the recent TESOL Arabia conference in Dubai, the first after the pandemic, says students find writing as a difficult skill as they are more tuned to mobile phone texting which does not translate into serious writing.
Despite being a veteran in the field, his enthusiasm for teaching writing at all levels - from the basic sentence and paragraph level right through to writing of essays and academic and technical reports, still continues unabated.