MUSCAT: Olivier Godart of Luxembourg emerged the men's champion as top international triathlon Ironman 70.3 was back in Oman after a gap of one year for the third edition at the weekend.
In the women's section, Lizi Brooke of Great Britain bagged the honours.
Ironman 70.3 Oman 2022 concluded with cheers for the hosts as local triathletes Omar al Rashdi and Isam al Busaidy qualifying for the Ironman 70.3 World Championship in Utah 2022.
Omar finished third in the 18-24 category in 05:51:23 while Isam completed the race in 05:05:54 and taking the 19th spot in 30-34 category.
The top-three athletes in each category qualifies for the World Championship provided they had opted for the chance.
Hashim al Farsi was the best Omani finisher by clocking 04:40:09 to take 37th position overall in the field of 316 participants who competed in the 1.9 km swimming, 90 km biking and 21.2 km run.
Mohammed al Obaidani, Race Director and Chief Executive Officer of Triathlon Middle East, said he was satisfied to stage the iconic event after missing the 2021 edition over Covid-19.
"We are really happy to see the mega event back in Oman during these difficult period. It was a satisfying effort under the challenges of the pandemic," Al Obaidani told the Observer.
Supported by the Ministry of Heritage and Tourism and Ministry of Culture, Sports and Youth, the iconic triathlon event had established its foot print in the Sultanate of Oman.
Godart completed the top triathlon event in 3 hours 55 minutes and 48 seconds to take the top position in Ironman.
Italy's Alessio Rispoli claimed the second spot in 04:06:54 and David Hynes (GBR) finished third in 04:10:17.
In women's section, Brooke made the top finish in 04:27:51 followed by Brazil's Flavia Meyer (04:46:08) and Great Britain's Daisy Baker (04:47:45) in second and third spots respectively.
In the team section, TriDubai ended top with home team Oman Triathlon second and Trilife.ru taking third spot.
The event kicked off in the presence of Maithaa bint Saif al Mahrouqiyah, Under-Secretary of the Ministry of Heritage and Tourism for Tourism.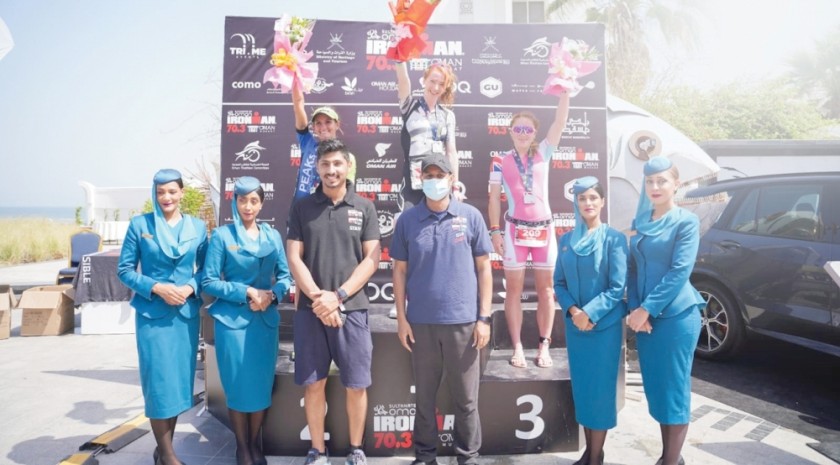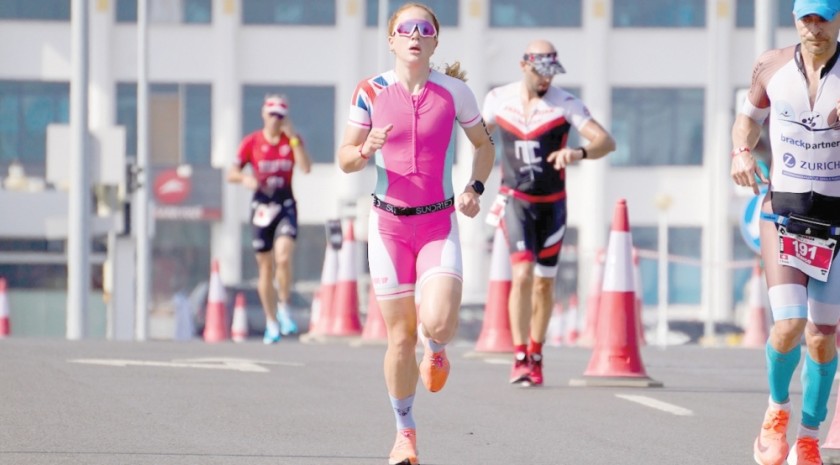 IRONMAN70.3 SALALAH
Al Obaidani said now the eyes are on the Ironman70.3 in Salalah to be held on September 24 this year.
"Last year, we couldn't hold our Muscat and Salalah editions of Ironman 70.3. After hosting the event in Muscat, now we are confident to stage the top triathlon in Salalah in September."
The Oman Triathlon Committee official said the organisers hope to attract more athletes for the Salalah edition.
"We hope more athletes will register for the Salalah event as the countries around the world are slowly coming back to normal after the pandemic effect."