Muttrah Souq is a magical place where every corner leads you down a rabbit hole but instead of emerging in Wonderland, you are welcomed to the real version of Aladdin's Agrabah.
For a lot of us who had been in Oman long enough, we might see it as a tourist trap but for tourists who are only here for a moment wanting to know the country the quickest possible way, it's a microcosm of what Oman is all about — a food haven with its sumptuous local dishes mixed with eclectic international flavours, a country of old and new mixed together in such a way that it can easily overwhelm your senses whether you came for luxury stays or are looking for adrenaline-filled adventures.
While the pandemic has crippled lots of the businesses in this centuries-old souq, its lustre never goes away. Located in, perhaps, the Middle East's most historic and beautiful sea road, it is a gateway that will continue to astound and hopefully will only get better with time as possible developments happening in the area soon will enhance the travel experience.
We revisited Muttrah Souq to note down the five things not to miss when you're exploring the heart and even the soul of Muscat.
Don't miss the food
Upon entering Muttrah Souq, it's hard to miss the different restaurants splattered at the entrance. The whole compound is also peppered with different food stalls in case you get hungry while going around. Whether you're looking for shawarma or a nice cup of karak, there are different food items to choose from. If you're travelling to Oman and it's your first time, it's our challenge for you to check out these stalls and restaurants and have a feel of what food is like in Oman. If you want to opt-out for a nicer restaurant, a few metres away is the Omani-themed restaurant Bait al Luban. It might be on the pricey side but the food definitely is a reflection of some of the refined food items across Oman.
Can you find Aladdin's lamp?
Aladdin's Agrabah might just be Oman in many different good ways. But while the comparison is nice, Oman is its own country with its own rich heritage. When in Muttrah Souq, you definitely won't miss the different shops selling antiques, trinkets, old coins, Arabic lanterns and souvenirs. One of these shops is the "100-year-old" shop of Ali Baba which boasts one of the largest bronze pots and millions of little items that you don't know where to look for. These stores are some of the most Instagram-worthy locations in Muttrah Souq so definitely don't miss out on the treasures that you can buy from these stores at reasonable prices.
Arabic lanterns on display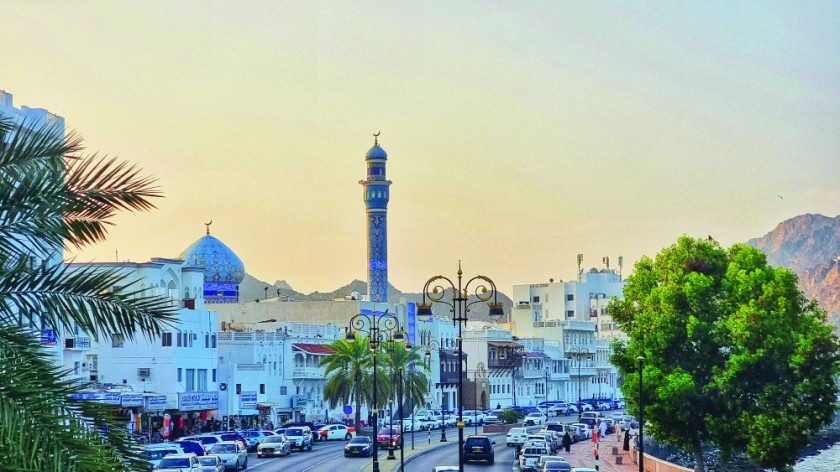 The iconic Muttrah seafront

A magical place
Screenshot_20220208-175653_Video Player

Some of the trinkets, decors and souvenirs at the souq
20220118_172010-01
The fabric aisle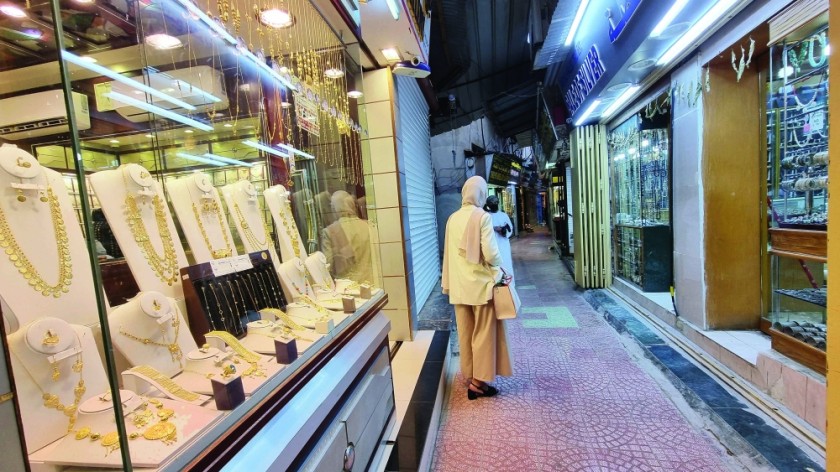 Alley of Gold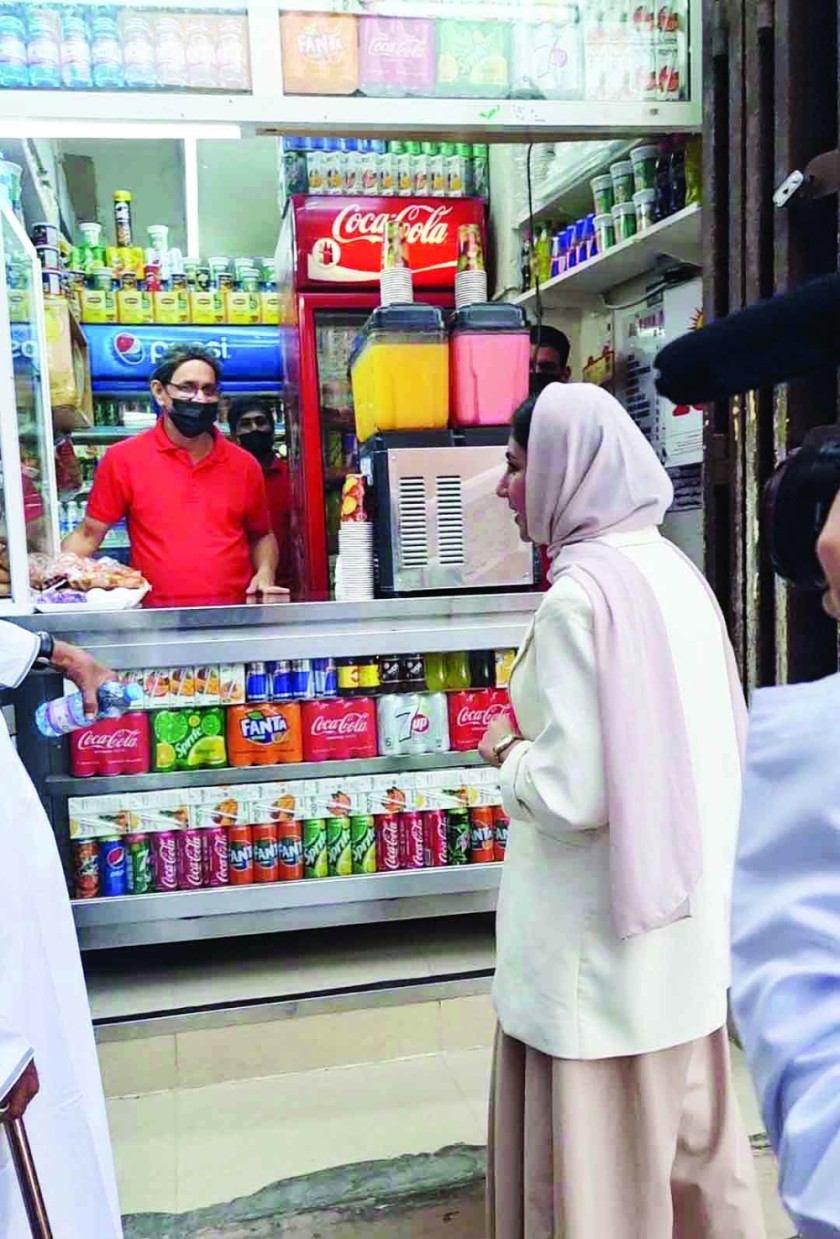 Screenshot_20220208-175723_Video Player
The nice smoke you can inhale
Oman is the land of frankincense so if you didn't know this before visiting Oman, then these stores emanating a strong sweet smell of burnt luban with thick white smokes coming from small burners is just that. No need to freak out. What is luban and what is frankincense? Take the time to have a conversation with the Omani sellers and they will honour you with fantastic tales of how these precious gems are generated and what health benefit they can offer you. What you have to know is that even luban, those amber-like gems you can easily mistake for crystal stones, have different qualities. The higher the qualities, the more expensive they are. Make sure to buy some of the best quality ones and enjoy their delicious smell once you go home. Taking away a bag of these gems is like taking Oman with you home.
Hunting for fabrics
Overall, Muttrah Souq is a good mix of different stalls selling different products. It would have to take several visits to understand the layout of the whole complex. It is also easy to spot stalls selling home items but if venturing into this storied traditional market, make sure to go a little further down the road to check out the fabric section where locals buy materials for their garments. While the majority of the fabrics here are imported from India, China, Japan and other nearby countries, it's an amazing place to learn the composition of traditional garments. If you don't know the difference between a dishdasha, an abaya, a Suri dress from a Dhofari dress, talking to the sellers here will open up a new world of why Oman's identity is closely tied to the way the people wear their clothes.
The alley of gold
This part of Muttrah Souq is very in your face. The shops have bright yellow bulbs that scream "notice me." The Gold Souq is a mandatory part of your visit especially if you love pieces of jewellery. From ornately designed jewellery to the very simple ones you can wear daily, this is the best place to shop around. With nearly over twenty shops to choose from, it's not about how much gold you can buy but rather about how much money you are willing to spend. Unfortunately, we can't give you the best tips on how to haggle for a good price as that is entirely up to you and your skills. The gold souq also has some shops selling silver which is an important part of traditional Omani pieces of jewellery. We suggest you not miss those shops as it can also be a good place to learn more about Oman's relation to silver ornaments.