WHAT can one expect from a family of archeologists who fall in love with the Dhofar Governorate? The mountainous area, an archeological treasure, provided an opportunity for them to mix modernity and tradition and launch a local tour operator. The Italian family of Geraldina Santini and Maurizio Tosi first arrived in the Sultanate of Oman in the late 70s while Alice Tosi, their daughter, landed in 1983 four months after she was born.Their mission was to provide travellers with a perfect holiday and develop local tourism and meet the needs of visitors.They founded Dhofar International Tourism (DIT), a tour operator, in 2018 to offer innovative products in international responsible tourism and promote local industry.
DIT offers leisure holidays, adventure tours, cultural experiences, and also thematic tours some of which are designed specifically with enthusiasts in mind.
They also focus on rock art or archeology, while some are specially designed for older age groups or single parents. Incidentally, both Geraldina and Maurizio were involved in the first excavation and research missions that took place in the Sultanate of Oman decades back.
After completing her studies in biology, Alice along with her mother decided to join her father, then advisor for archeology at the Ministry of Heritage and Culture in Muscat. "Our aim is to contribute to making the tourism industry in the Sultanate of Oman totally sustainable for better returns in terms of image and economy," says Alice.
DIT, she says, relies totally on the collaboration of local personnel with whom they established a relationship of mutual esteem and trust over the years. She elaborates that they prefer their hospitality experience to extend to foreign technicians and experts who visit the country on business.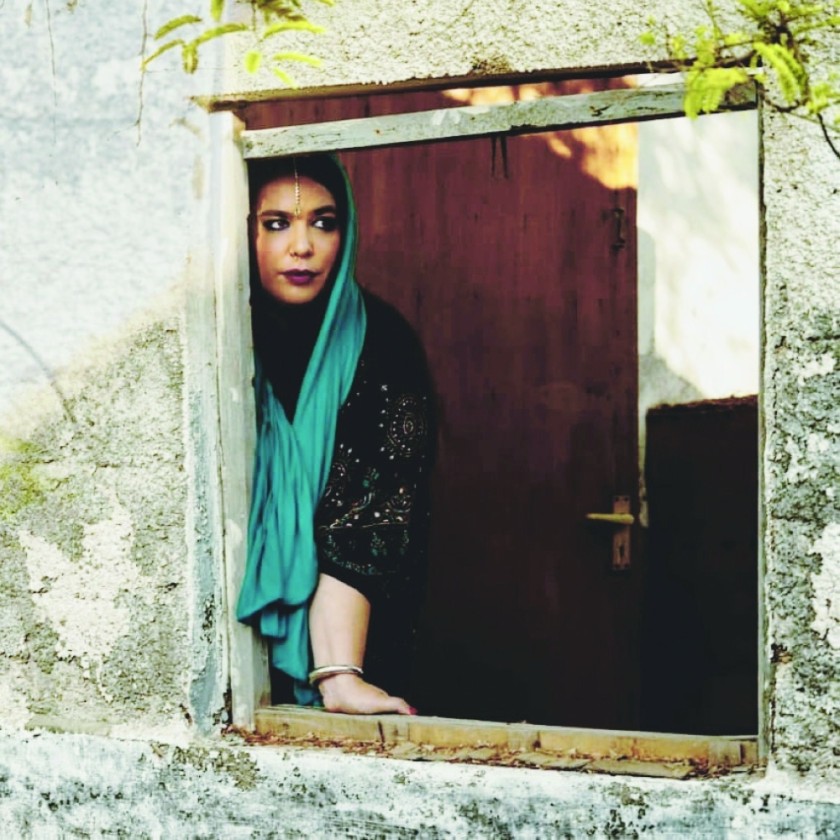 In 2013 Alice moved with her mom on a permanent basis to Dhofar as they were enchanted by the beauty of the landscape and the culture of the Dhofaris.
"We decided to employ our knowledge and passion to the service of this land. This is how we came up with the idea of opening a tour operator dedicated to cultural trips in total contact with the local community, bringing travellers closer to the history and culture of the place." Mohammed Ahmed Aideed, DIT Chairman, helped realise their dreams towards setting up this venture. As General Manager, Alice promotes local guides, which it undertakes to train directly with a dedicated training project. DIT's concept of tourism is based on information and the interchange of cultures. They also support and promote local businesses, create specialised jobs for young Omanis and use renewable resources as much as possible.
The company believes in 'exchange tourism,' and the staff are mostly Omanis, in every aspect. They also provide them with the necessary tools to be trained guides according to international standards and elevate them in terms of quality of service.
DIT also developed trips dedicated to archeology and cave paintings, relying on experts to cross the Rub al Khali (Empty Quarter) and launched stress management programmes in the desert.
Alice mentions the Sultanate of Oman is so beautiful that it promotes itself.
"What we can do is to always guarantee a high quality tour so that travellers do not think of the Sultanate of Oman in general and Dhofar in particular as just a seaside destination, but can appreciate the wonders of this land and want to know more about it."
Alice is grateful to the Sultanate of Oman for welcoming her warmly and hopes that she can contribute to the growth of the tourism industry towards a goal of respect and sustainability.
@lijucherianoman