MUSCAT: Qatari rally champion Nasser al Attiyah who last week romped to his fourth Dakar crown will lead the hopefuls for the Oman Rally Sohar International 2022, the opening round of the FIA Middle East Rally Championship (Merc), from January 27 to 29.
The Oman Automobile Association (OAA) is all set to host the rally after hosting the final round of the 2021 regional series two months back.
The local challenge will be led by Abdullah al Rawahi, who became the first Omani ever to win a round of the Merc in December.
Partnered by Jordanian co-driver Ata al Hmoud, Al Rawahi guided his SRT Škoda Fabia Evo to a stunning start-to-finish victory and a winning margin of over 21 minutes.
Al Rawahi-Al Hmoud had also scripted success in the last edition of Jordan Rally as well.
OAA Chairman Brigadier (Retd) Salim Ali Khalifa al Maskiry was excited to note that that the rally will see some world class drivers in Muscat.
"We are delighted to host world champions like Nasser al Attiyah and it gives our young drivers a mega rally experience. We also hope Abdullah (Al Rawahi) and other Omani drivers excel on home conditions," Al Maskiry told Observer.
Attiyah, who is a six-time winner in Oman, face stiff competition from Al Rawahi, talented Czech driver Petr Kacirek and Qatar's Nasser Khalifa al Atya.
The rally will offer most challenging conditions for the drivers with the Sultanate of Oman's gravel special stages make it a unique event in the FIA calendar.
Administration checks will take place at the OAA on Wednesday (January 26th), with scrutineering scheduled for Thursday morning at the nearby Sandan Titanium for Cars dealership. Both the official pre-event press conference and ceremonial start will then take centre stage at the vibrant coastal area of Almouj from 18.15hrs on Thursday evening.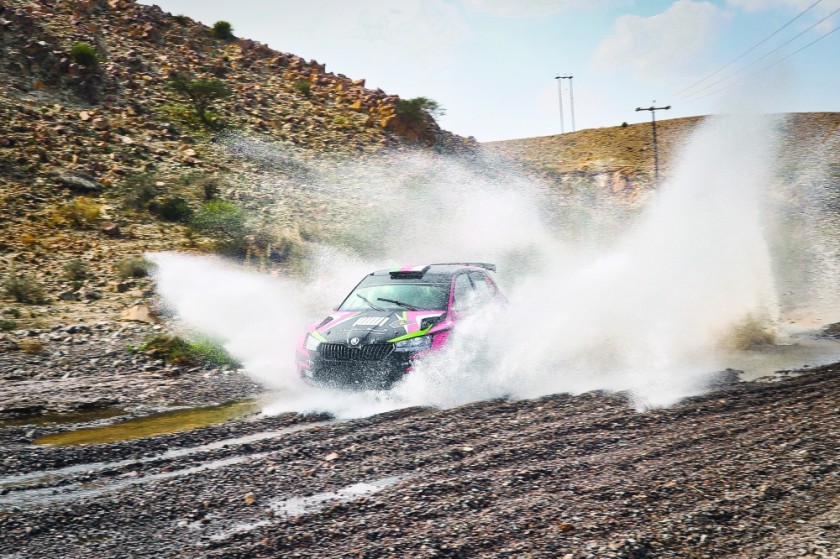 A38I3923
Nasser Saleh al Attiyah in action in last year's Merc.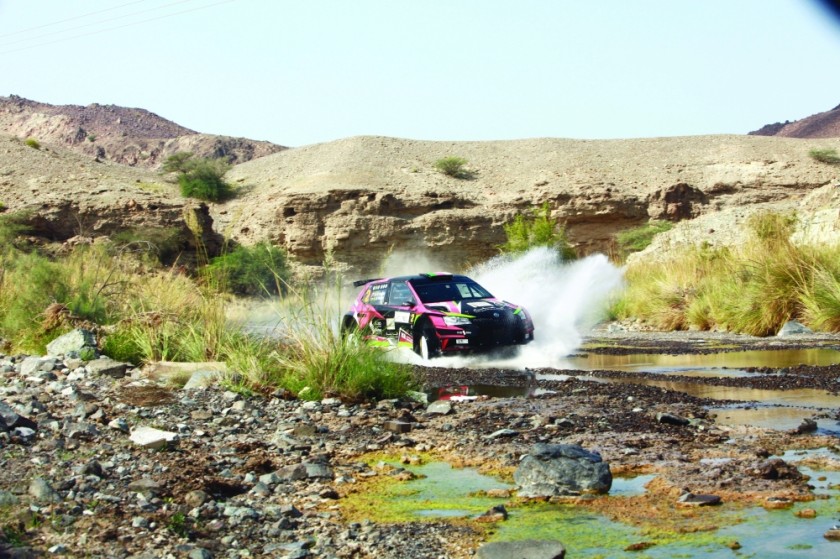 Abdullah al Rawahi is the defending Oman Rally winner.
15 TEAMS
The service park and parc ferme will be based at Sandan during the weekend, while competitors tackle 12 special stages over two days. Almouj will then host the post-event press conference and prize giving podium from 18.30hrs on Saturday (January 29th).
Friday's (January 28) competitive action features two runs through the Al Khoud, Misfah and Saal special stages, split by a midday service stop and regroup. The leg offers 115.34 competitive kilometres.
Saturday's action is fought out over two loops of three specials: Abyad, Qalqal and Nakhal. The two loops are again split by a midday regroup and service. The second leg offers 99.04 competitive kilometres, with the event's timed competition totalling 214.38km in a total route of 629.64km.
A total of 15 teams will be competing, with two drivers on each team.
Rally Director Anwar Ali Soomar al Zadjali said the arrangements are completed and the rally track will be challenging as usual.
"Arrangements are finished and we expect the competitive track will bring out the best from the drivers."
The event will be sponsored by Sohar International, Ministry of Culture, Sports and Youth, Sandan, Redbull Mobile and Titanium For Cars.
DRIVERS LIST
1. Nasser Al Attiyah (Qatar) with Matthieu Baumel (France) – VW Polo GT, 2. Oman Rally Team -- Abdullah al Rawahi (Oman) with Ata Hmoud (Jordan) – Skoda Fabia, 3. Hamid al Wahaibi (Oman) with Tony Sircombe (New Zealand) – Skoda Fabia, 4. Nasser Khalifa al Attiyah (Qatar) with Giovanni Bernachini (Italy) – Ford Fiesta, 5. Duck Racing – Petr Kacirek (Czech Repulic) with Vaclav Kopacek (Czech Repulic) – Skoda Fabia, 6. Zakariya al Amri (Oman) with Mohammed al Amri (Oman) – Subaru Impreza, 7. Faisal al Rashdi (Oman) with Waleed al Rashdi (Oman) -- Subaru Impreza, 8. Jarah al Touqi (Oman) with Issa al Wardi (Oman) -- Subaru Impreza, 9. Haitham al Zadjali (Oman) with Wael al Shaibani (Oman) — Mitsubishi Evo 7, 10. Ihab al Shurafa (Jordan) with Juma Yousef (Jordan) -- Mitsubishi Evo 9, 11. Ghaith al Qassimi (Oman) with TBA -- Mitsubishi Evo 8, 12. Abu Jamous Issa (Jordan) with Juma Emad (Jordan) -- Mitsubishi Evo 9, 13. Musab al Zadjali with TBA – Kia Rio, 14. Alain Nawfal (Lebanon) with Bashar Qassimi (Oman) – Yamaha YXZ and 15. Haitham Al Hadidi (Oman) with TBA – Toyota Yaris.