The Saudi-Omani relations under the leadership of the Custodian of the Two Holy Mosques King Salman and His Majesty Sultan Haitham bin Tarik are heading steadily to broader horizons of joint action and investment in national capabilities in various fields that would bring further prosperity to the two countries and achieve the aspirations of Saudi and Omani citizens, said a recent report released by the Saudi Press Agency.
Over half a century long relations between Riyadh and Muscat have been featured by cooperation and mutual respect between the two leaderships and understanding on various regional and international issues, while the peoples of the two countries have long-standing bonds of fraternity, framed by common history, authentic Arab customs and traditions, and popular heritage.
Regionally, the two countries' efforts are joined by their brothers under the umbrella of the Gulf Cooperation Council (GCC), in accordance with common visions and strategic goals, in order to achieve coordination and integration between member states in various fields, with their roles expanding within the Arab League, the Organization of Islamic Cooperation, and the international community in the United Nations in support of peace and security efforts.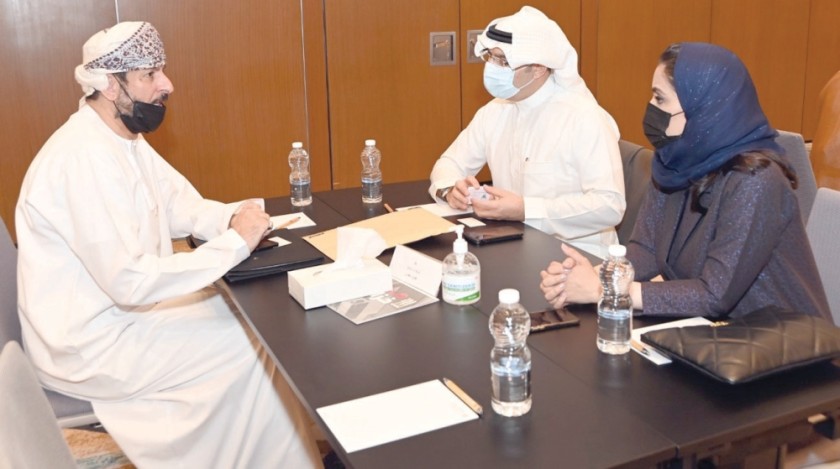 The successive changes in the region are pushing the leaderships of the two countries for more cooperation at the bilateral, Gulf, and regional levels to move forward in establishing permanent security and stability and ensure that their positive repercussions are reflected on development programmes in service of their nations.
Within the framework of the joint action between the two countries to strengthen economic relations, the visions of the Kingdom 2030 and Oman 2040 constitute a common denominator in the field of trade and benefit from the investment opportunities available, in a way that achieves for both countries diversity in their economies and sources of income.
Within the context of the Omani vision, which is an example of political and economic stability, has taken concrete steps to diversify its national income sources and reduce its dependence on oil.
The Sultanate of Oman's strategic location and its political and security stability have provided a competitive advantage to attract foreign investments, and the Sultanate has sought to exploit this advantage by establishing a number of economic zones and ports, and focusing on promising sectors, most notably the tourism and logistics sectors.
In addition to its unique natural features that made the Sultanate a destination for Saudi and Gulf tourists, who share with the Omani people the religion and language, the common social customs and traditions has enabled the Sultanate to emerge as a popular tourist destination.