Muscat: Stark footage of the widespread damage left behind by Tropical Cyclone Shaheen as it barreled into Oman's populous Batinah coast has got insurance companies fretting about the sizable hit that awaits them compensation claims start flooding in from today.
Video clippings and photographs of the devastation shared widely on social media on Monday point to extensive damage to, among other assets, residential buildings and homes, businesses and commercial establishments, retail stores, warehouses, farms, cars and trucks, electrical networks and road infrastructure.
"It is likely that the Capital Market Authority (CMA), which regulates the insurance sector, will convene a meeting on Tuesday of key stakeholders, including the Oman Insurance Association, to discuss a pathway for the speedy receipt, processing and disposal of insurance claims," said an executive, who did not wish to be named. "As with the aftermath of previous cyclones, such as Gonu, Phet and Mekunu, we anticipate a tide of claims this time around as well, over the coming days, weeks and months."
1770067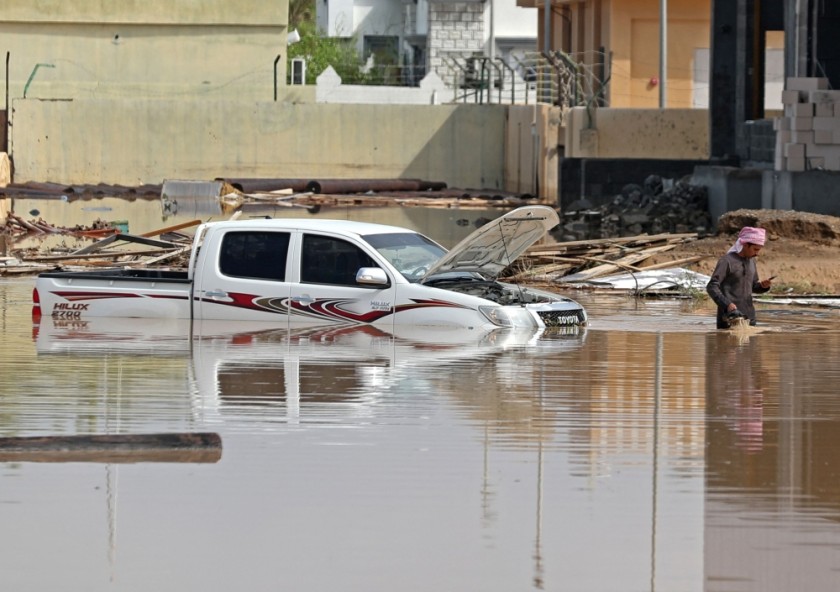 Torrential downpour
Shaheen, which was downgraded from a tropical cyclone into a tropical storm late on Sunday, slammed way into North and South Batinah governorates before midnight. With a massive girth spanning over 300 metres, Shaheen came ashore with winds gusting at between 35 and 50 knots, while unleashing a deluge a water across a wide swathe stretching from Barka in the south to Saham in the north. Overflowing wadis left entire neighbourboods inundated as floodwaters entered hundreds of homes, businesses and farms.
Suwaiq was briefly in the international spotlight on Sunday, having received an unprecedented 305.8mm of rain – the highest globally over a 24-hour period ending on Monday, October 4.
Citing footage circulating on social media, an insurance industry executive warned that motorcars alone, left submerged fully or partially in Shaheen's wake, would number in the "thousands" across the cyclone impacted areas of the country.
"Considering that many car owners would have been at home with their vehicles parked nearby, it's quite likely that great numbers of these vehicles would have suffered some or complete flood damage. Also, given that large parts of North and South Batinah are essentially flat, with few, if any elevated areas for safe parking, many car-owners would have had no options but to leave their cars where they were," the market expert noted.
While owners with comprehensive insurance coverage will receive full compensation for their flood damaged cars, it is not a certainty for those with third-party coverage, according to the executive.
"Last year, large numbers of car owners switched their insurance coverage from comprehensive to third-party, partly because of financial constraints stemming from the pandemic and the wider economic slump. While coverage against storms-tempests-fires (STF) is broadly included in motor insurance, it will still depend on a number of factors, such as the age of the vehicle, and so on, when considering claims from third-party customers."
Multitude of small claims
Several insurers contacted by the Observer said they were bracing for a "multitude of small claims", which could cumulatively deliver a substantial hit for exposed companies.
"While there is some relief that large industrial or economic projects, such as a port or refinery complex, for example, have been largely left unscathed, we expect a tide of small-size claims. Given the extensive flooding seen on social media, many insured businesses, motels, hotels, resorts and so on, will have suffered a degree of water seepage, damage to their electrical assets, or loss of their fleets, and so on. These could potentially add up to sizable amounts," a representative of a leading insurance firm noted.
Of particular concern for insurers will be claims from factories, industrial units, warehouses, and electrical networks, among other commercial properties, that may have suffered a degree of flood damage. Such claims could each run into potentially hundreds of thousands of Omani riyals or even a few million riyals, one official warned.
From the economic standpoint, there are concerns that overall damage – insured and uninsured – to private property, commercial businesses, electrical and water utilities, agricultural farms and road infrastructure – will surpass that of Supercyclone Gonu that pummeled the Sultanate in 2007. Gonu was the first major weather related catastrophe to hit Oman in modern time, claiming around 50 lives and leaving behind devastation estimated at over $4 billion. Cyclone Phet, which struck the east coast of the Sultanate in 2010, caused damage worth
​​​​​​​