He has dreamt of becoming a diver since he was 8 years old. It was a lifelong wanting to wear a diving suit and dive into the ocean to explore not only the underwater canyons but also the different marine creatures and coral reefs hiding under the surface.
In order to make this dream come true, he had the opportunity initially to work as a delegate in a diving centre, and at the end of 2005, he obtained his first diving license and then the second in 2006.
In 2014, Badr Al Shehi joined a licensed diving instructor course and then opened a shop selling tools and clothes needed by a diver. In 2018, he got a break by establishing the Musandam Diving Discovery Center after he established the first volunteer diving team in Musandam Governorate, which started with ten people and now includes 45 people. The team was formed to clean coral reefs, trapping fishing nets, observing the growth of reefs, and participating in saving people from drowning accidents.

E9X-_qRXMAQgB0u
E9X-vRxWEAIbzkk
E9X-vUCWYAIDko1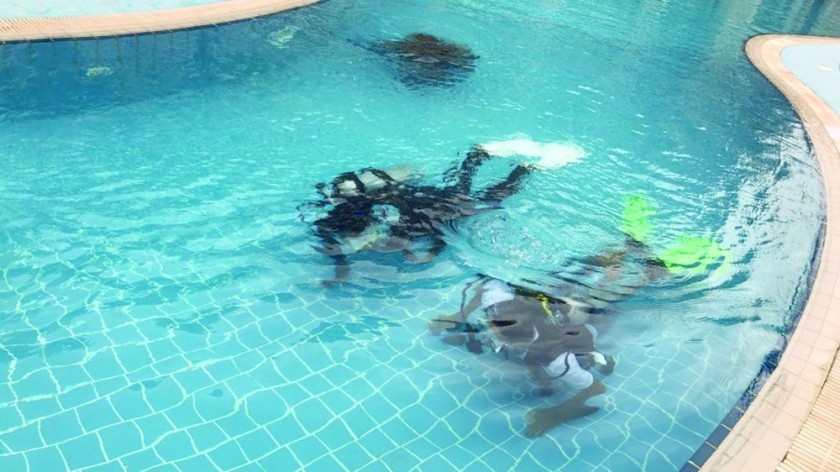 E9X-vSzXoAMuJVn
E9X-_rZWUAcKkyV
E9X_En6XMAAkJ3D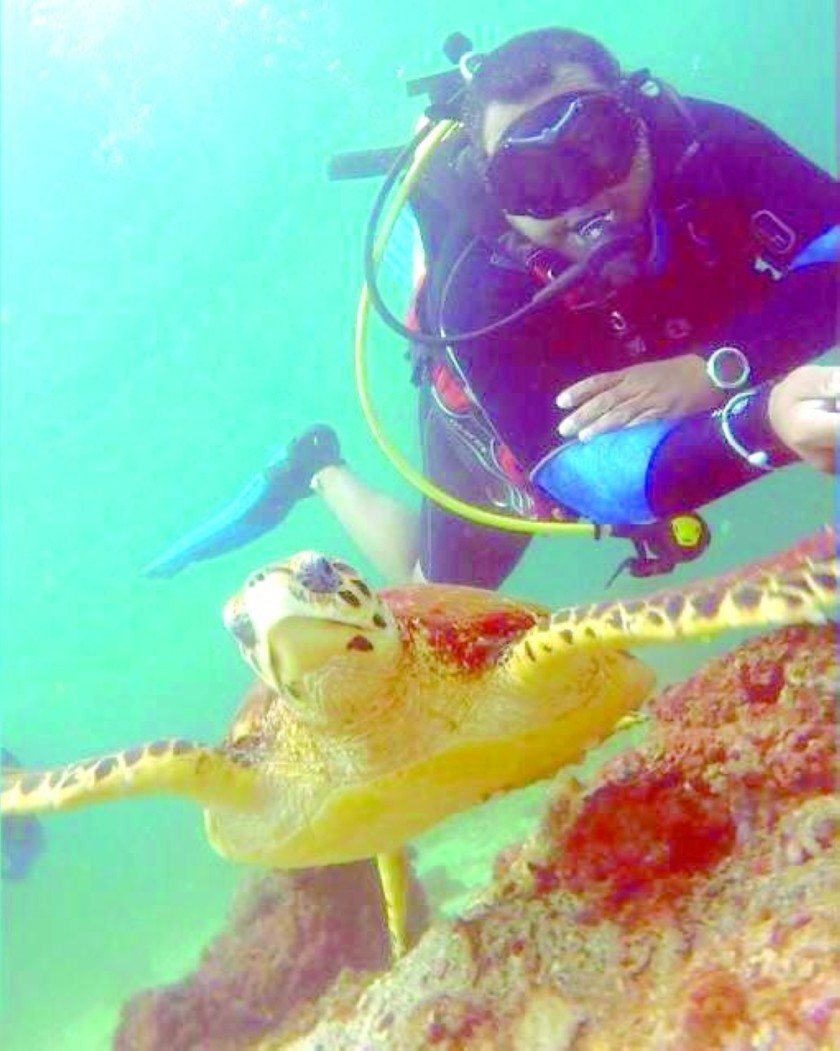 E9X-_pBXIAIDyvz

E9X_Em3XsAApIB_
E9X-vO7XMAMd5ER
Al Shehi said he invested OR 35,000 to build his centre, and he now owns three boats and employs three Omanis (one of whom is a captain and the other two as guides for divers). The centre also includes facilities, a reception room, a room for filling oxygen cylinders in which the centre owns 60 cylinders, a drying room for equipment, washbasins and swimming pools for men and women.
"The centre currently has around 150 members currently. Membership costs OR 150 for Omanis and OR220 for expats. We are also earning from the daily rent of non-members. Before corona, about 15 people dive per day in order to explore the depths of the sea and take photographs. Those pay 50 OMR per hour, including equipment and food, but now about 3 to 4 people dive on Thursdays and Fridays.
He said that the centre has allocated 30 diving sites that include a number of islands and bays in Musandam, and there are several types of diving. Recreational diving involves up to 40 meters for the purpose of photography and exploration. Commercial diving with gas cylinders are used for the purpose of working underwater, and free diving without using equipment, explaining that there is a health form that the diver fills out before diving.