'Name, Place, Animal, Thing' is no fun mind game here.
It is the most unique virtual exhibition from 'Rangrez' Oman which opened on July 31. About 28 Indian artists grabbed the opportunity and created beautiful images of themed sketchbooks turning out unique works.
The exhibition saw participating artists being given an A5 sized notebook and had to fill its pages depending upon the approach they chose for making their books.
They had to use their own set of tools from pencils, colour pencils, water colours, acrylic paints, inks, paper-cutting or collage.
Debjani Bhardwaj, a visual storyteller and artist, who acted as the exhibition curator says: "I was interested to see how different the artists would respond to this given theme so as to transform it in their individual ways. I wanted to bring out the importance of drawing and bookmaking as alternative mediums and wanted artists to explore and consider drawing as a way of thinking as a critical tool, as a means of observation, communication and representation."
Debjani who wisely turned this mind game as a theme for the exhibition, curating this expo was a very fulfilling experience to guide, motivate and encourage other artists.
With her long experience as a full-time practising artist, she also felt good to share the medium of sketch booking as an art form since usually painting is the only commonly perceived notion of art.
Says Debjani, "Most artists said that they wanted to return to sketch booking in future. Having tasted the medium of drawing picture books, many artists are now open to publishing their own books in the years to come. With a world currently inundated with digital images, the idea of more physical books being launched in future gives me tremendous satisfaction and introduces drawing and book-making to artists."
Art aficionado Sushmita Gupta, convener 'Rangrez', the artist group under Indian Social Club (ISC), says the exhibition is part of ISC's participation towards Indian government's ongoing 75 weeks of celebration leading to 75th anniversary of India's Independence.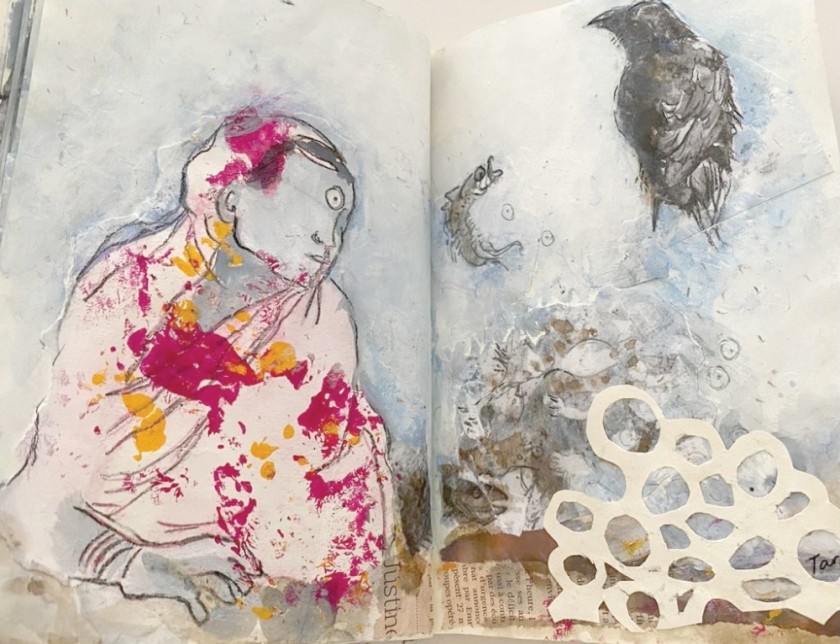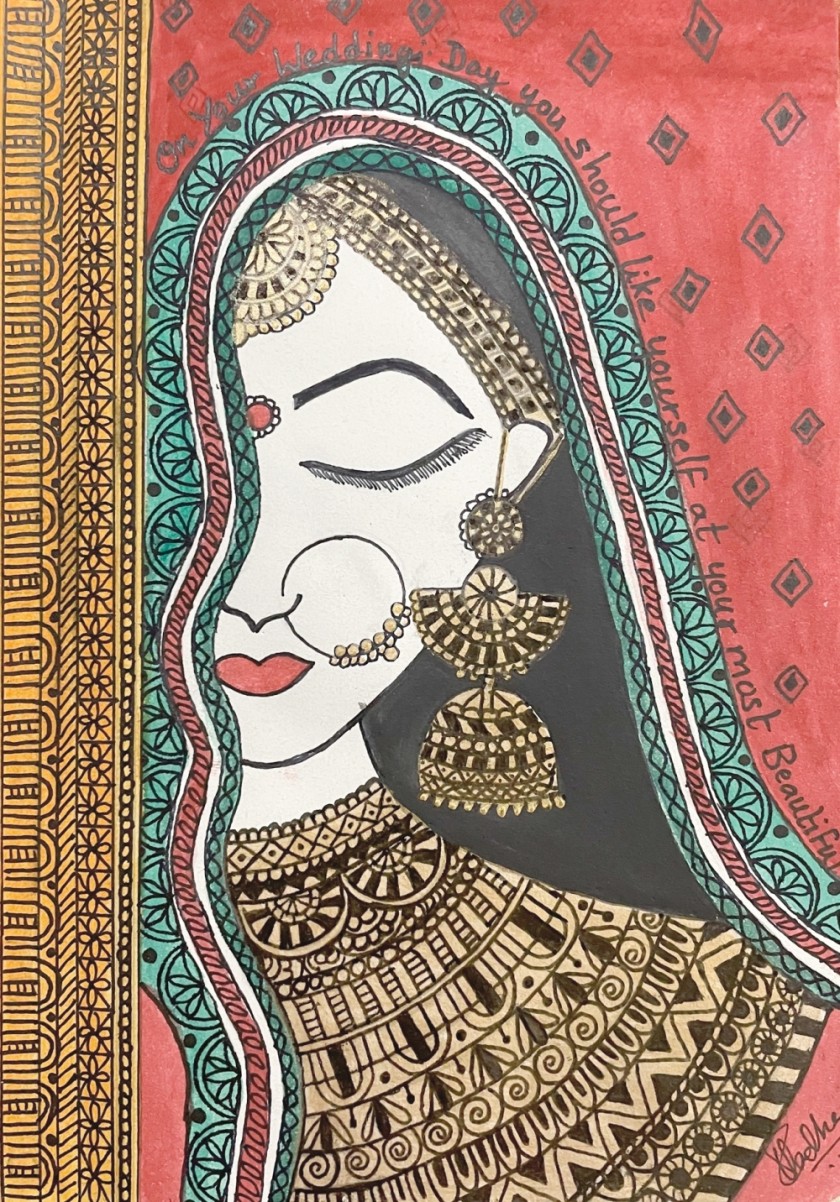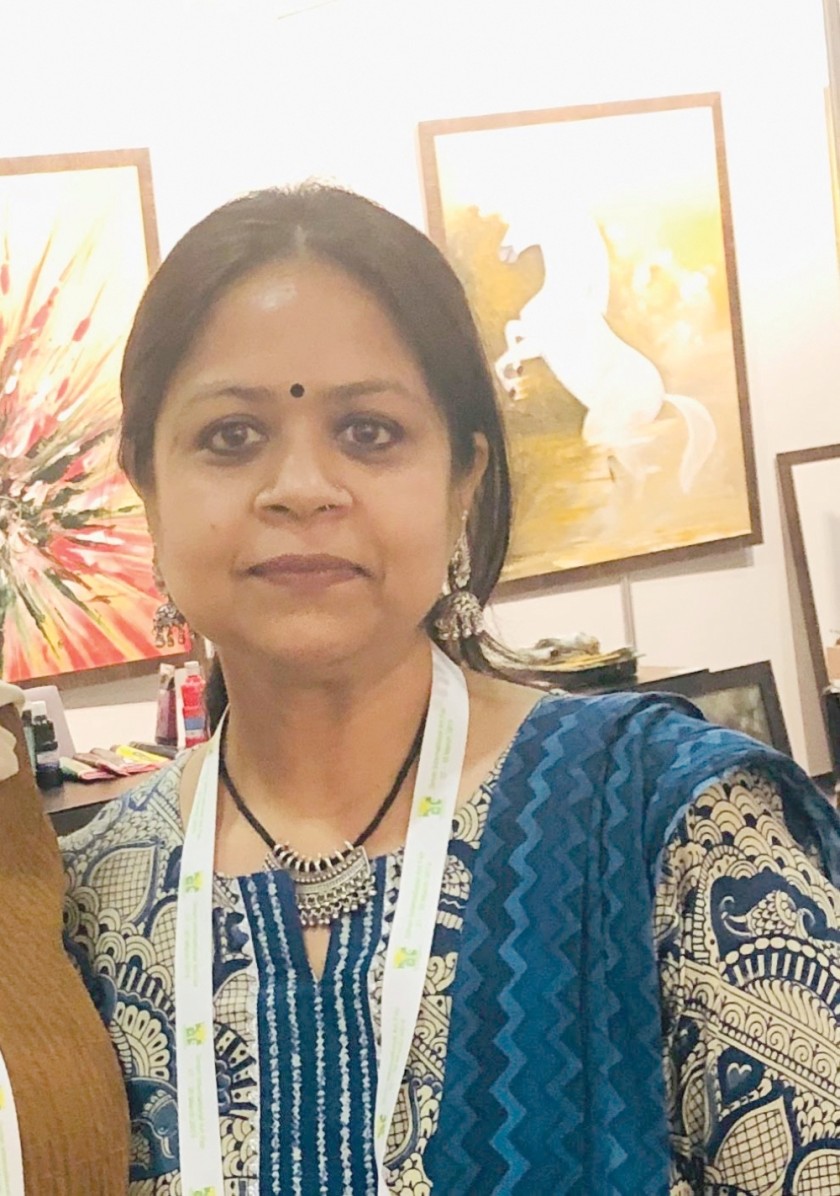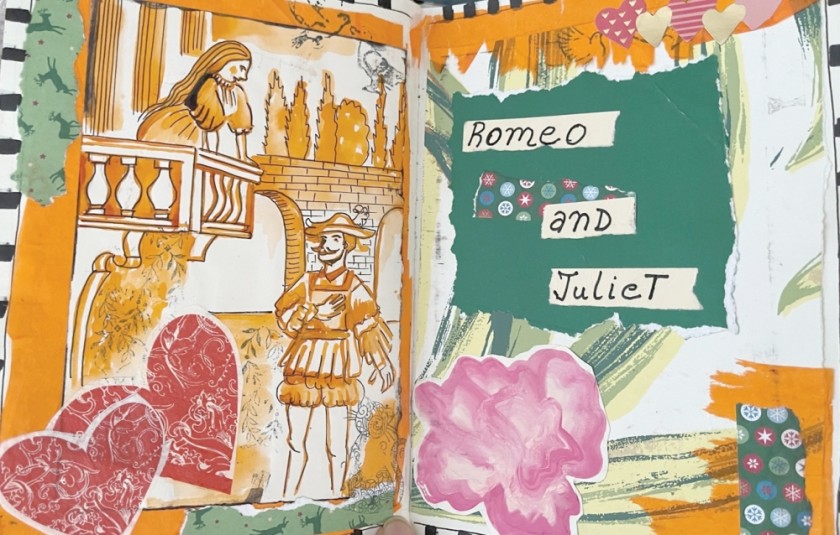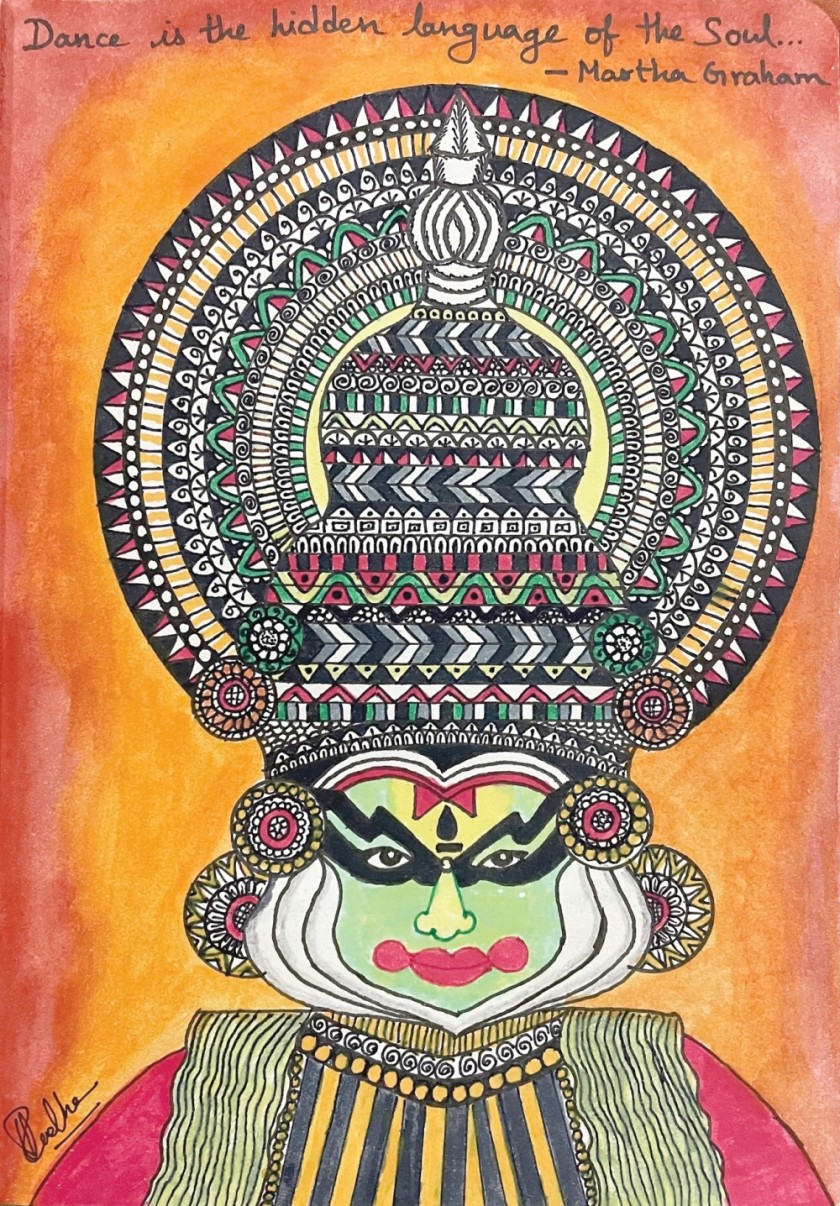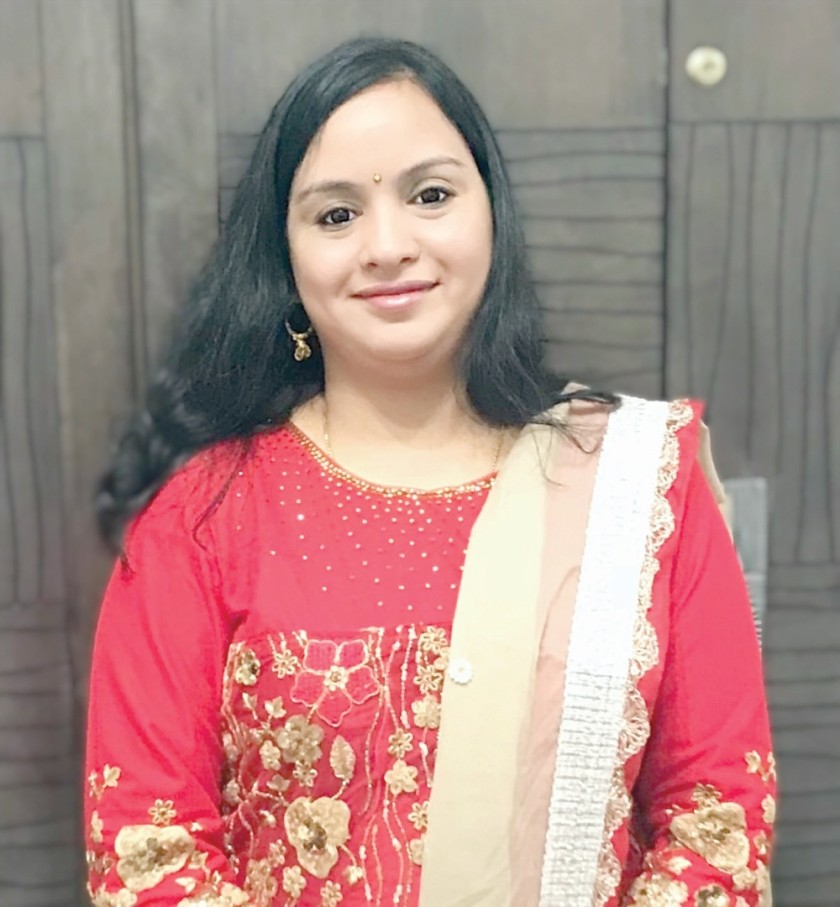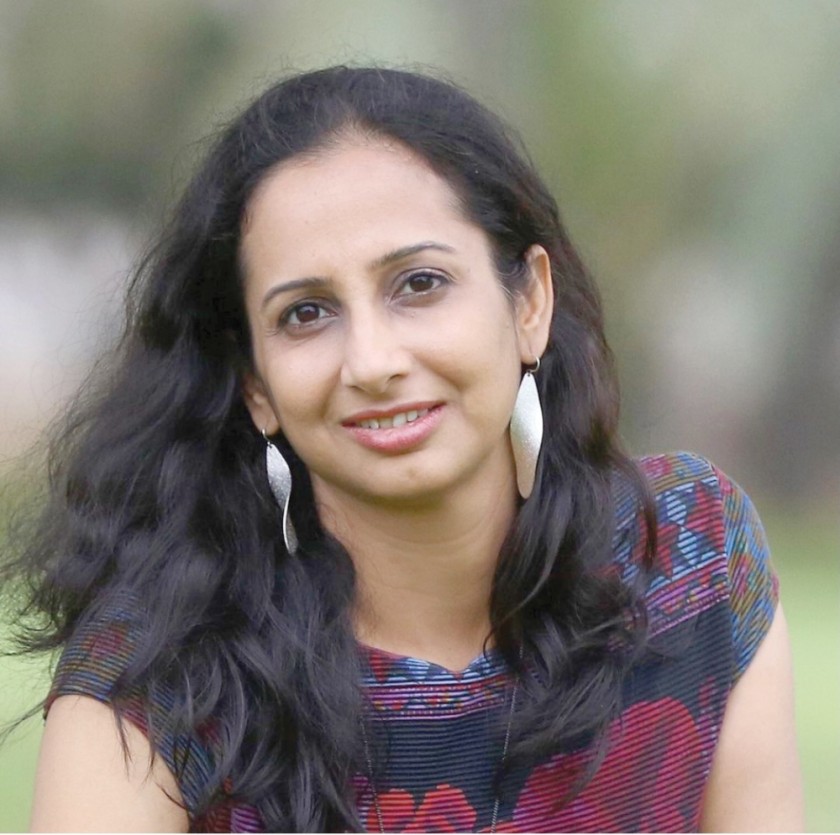 Four of the Indian artistes share their view of their works of art.
TARINI AGARWAL on Memories of the Sea: This has been a recurring theme in all my work for the past several years and used mixed media techniques for this. I previously worked on many ideas, one of them being time with my granddaughter before choosing the theme. The entire process was a pleasurable one, but I found working in a sketchbook format challenging since it took time for pages to dry. I find sketchbooks a good place to collect my thoughts and ideas. It is my practice to work on sketchbooks and is something I am very comfortable with and I definitely have plans to make more.
SHALINI VARMA on Bard of Avon: It is an ensemble of 8 plays of William Shakespeare whom I consider to be the greatest playwright of all times. This project involved illustrating characters and understanding the personification in his plays. I used techniques of collage, junk journaling, pop-up art, sketching, distressing, and painting to illustrate characters. I loved expressing myself freely and became intuitive, free flowing and liberated from my usual conformist role.
UMA GOPINATH on (un)Stifle: It is my attempt to bring our conscience back to those zillion social issues and events that we comfortably forget and get past. I have chronicled some of them in my book. Making a choice from the enormous list of issues for showcasing was a challenge. Sections of my books are symbols of suppression, struggle for survival, strife-stricken places and some trailblazers. Attempting this book was more therapeutic and cathartic than I could have imagined.
RADHA BACHU on Mandala Art: Initially, I thought of a different Indian folk art but I have been planning to do mandala art for a long time. I loved filling up my paintings with creative and innovative designs and patterns and enjoyed doing every part of it. However, I required a lot of patience and time towards its completion.