Khor Al-Quraym is one of the oldest environmental monuments of the Wilayat of al Mussana, which is located in the Al- Quraym area, west of the Wilayat's centre in the South Al Batinah Governorate.
The Khor is consists of two open tidal channels from the south and north, through which seawater meets with the water of the wadi, and this happens during climatic conditions, rainfall and wadi flowing. The creek (Khor) is fed by sweet water coming through Wadi Al Ais, which in turn flows through the wadis of the Wilayat of Rustaq from Wadi Bani Suq passing through Jamma, then to Wadi Al Ais, and then to Khor Al Quraym.
The khor adds a natural landscape during the tides of the sea, and on its banks grows scenic mangroves, providing a temporary home for some migratory birds that come to the Sultanate annually during their usual migration, which starts from the beginning of April each year until the end of September of the same year. The nesting process begins at the beginning of May, a month after its settlement on the banks of the creek.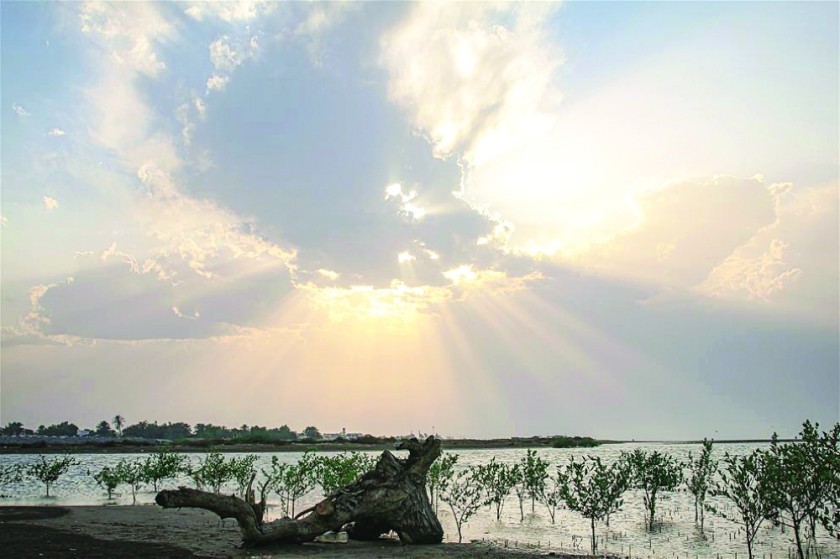 خور-القريم-3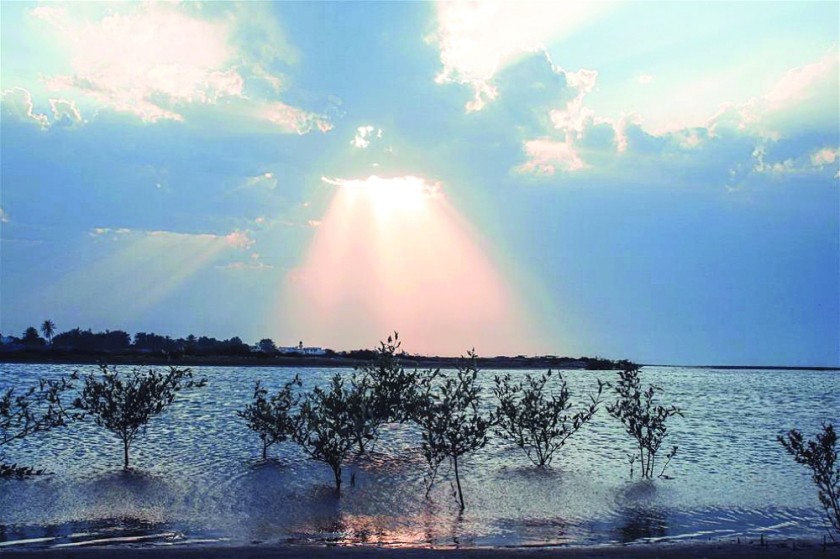 خور-القريم-1
Khor Al Quraym provides a suitable environment for some local birds to live in, such as the black-winged flycatcher-shrike, the western reef heron, and the common Calidris.
Continuous planting of mangroves contributes to the sustainability of life for some types of wild and marine birds, as well as providing suitable areas for the life of different types of fish and a source of their food. The mangrove trees that grow on both sides of Khor Al Quraym are an incubator for many marine creatures: fish, crabs and molluscs, and they increase the green cover, which is supportive of the ecosystem.
The Environment Authority contributed to the cultivation of mangroves in coastal areas, during the celebration of World Wetlands Day, which falls on February 2 each year.